What is the point of the Lib Dems?
The party's leadership election proves this party is a complete and utter irrelevance.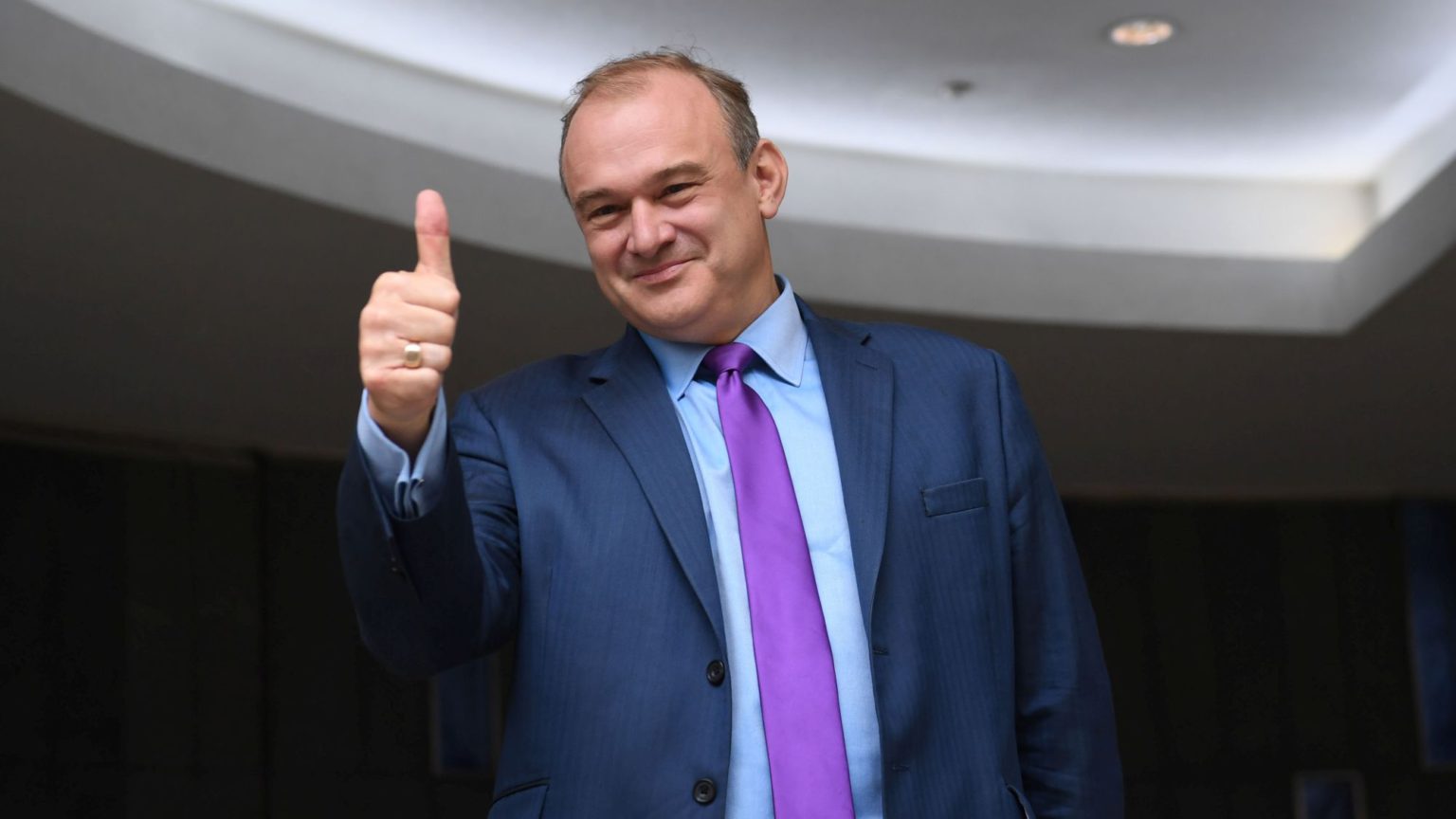 Are the Lib Dems the new UKIP?
Post-referendum, a sequence of rubbish leaders, dreadful election performances, unpopular policies and a general lack of interest from the public consigned the once-influential UK Independence Party to irrelevance. They are now being joined in that position by the favoured party of centrist dads.
Indeed, the Lib Dems are playing the role of the pointless party even better than UKIP. At least the Kippers could blame their fate on their job having been done post-Brexit. The same can't exactly be said for the Liberals. How tragic.
It was announced last week that Ed Davey is the unfortunate recipient of one of the least coveted prizes in British politics: leader of the Lib Dems. It was an event which barely registered on the political Richter Scale.
So uninspiring was this year's leadership race that over 40 per cent of eligible Lib Dems did not even bother to choose a candidate.
With turnout like that, you wonder how long it will be before the runner-up, Layla Moran, calls for a second vote.
Moran need not be disheartened. Davey is the fifth person to take his place atop the UK's least-loved parliamentary Titanic in as many years – for Moran, there is always next year.
These days, it doesn't take much to be linked with the top job. The party has so few MPs that they are all effectively in the running every time their chief gets the axe. In fact, Mr Burns lookalike and former party leader, Vince Cable, once even suggested that non-MPs should get a chance in the hot seat – not exactly a compliment to his few remaining Westminster colleagues. I am still wondering why I never got the call.
Will Davey be able to buck the party's trend for much-hyped election campaigns which ultimately end in total embarrassment? It seems unlikely, except that the party probably won't even get the hype next time. Having pledged to revoke Article 50 without even putting it to a rigged referendum (as parties like Labour considered polite), the Lib Dems are in an unenviable position. After all, less than a year ago, British voters elected a pro-Brexit government with a historic landslide.
But wait – Davey's got a bright new idea. Upon being elected, he unveiled his plan to make the party 'relevant again' – a so-called 'national listening project'. To be fair, listening to voters is not the Lib Dems' strong point, and that has definitely cost them in recent years. So perhaps it's a good place to start.
But Davey also said the party would only succeed if it could 'show people we share their values and are on their side'. The problem is, the party is going to have to change its own values for that to work. Rebadging the same old failed outlook will not do – that drab offering has been rejected. The Lib Dems have to seriously alter their offer if they are ever to matter again, not least by giving up their borderline psychotic hatred of anything remotely connected to Brexit.
But it is not just Davey we should spare a thought for at this difficult time. Let's not forget the last leader of the Lib Dems, Jo Swinson. According to her propaganda leaflets at the election, she was ready to be PM just a few months ago. She ended up losing her seat. Now she has faded back into irrelevance. Swinson at least left a good platform for her successor to build on – Davey can hardly fail to improve on her dismal total of 11 seats.
The heady days when the Lib Dems polled in excess of 20 per cent of the vote are long gone. They had a rare chance to make a difference in politics when they went into coalition with the Conservatives in 2010, but they royally cocked it up – a nightmare showing from which they have still not recovered. Considering their 2019 General Election performance, you might think the only way for them is up.
But in the Lib Dems' case, given their betrayal of both liberalism and democracy in recent years, they deserve to drift further into irrelevance.
Paddy Hannam is a spiked intern.
Picture by: Getty.
To enquire about republishing spiked's content, a right to reply or to request a correction, please contact the managing editor, Viv Regan.