The EU has been negotiating in bad faith all along
And yet its apologists in the British media never seem to notice.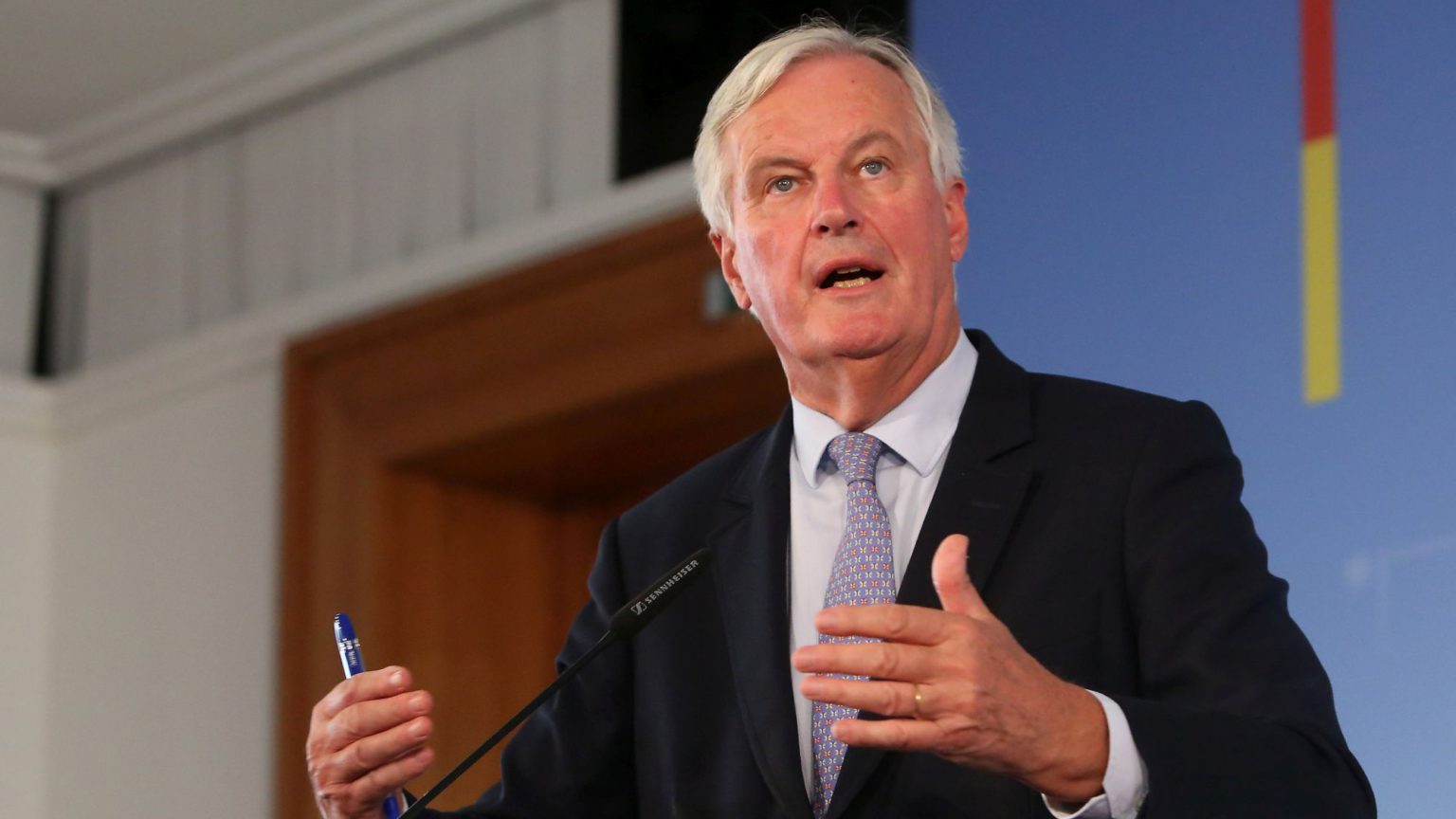 If there is one thing I cannot abide in British politics – and it does appear to be a trait especially peculiar to our country – it is the prevalence of people who would rather see our economy trashed, our society become more divided, even split permanently and broken up, so that they might be able to gloat they have been proven right. No matter the damage done to people who might lose their jobs and see their families fall into penury; no matter the growth of group prejudices and grievances – there are too many who wish our country to decline and court disaster.
Worse still is how, in seeking to be proven right, they are prepared to take the side of foreign powers, whose national interest is not that of protecting and advancing the lifetime opportunities of our people. In the case of Brexit, they go as far as to support EU leaders who would dish out a punishment beating to our country for us having the temerity to take a democratic choice that took away their control over our laws.
Yet again these people, those who back Barnier over Boris, who would rather see us fail than fulfil our potential, are rising to defend the indefensible. I mean, of course, the inexcusable and unforgivable bullying of our country by EU leaders and their appointed negotiating team. Too many are cheering them on instead of supporting David Frost and his negotiating team.
This week we heard that the prime minister was at last going to tackle the inadequacies of the Withdrawal Agreement and the dangers of the Northern Ireland Protocol, as it becomes clearer by the day that these treaties are now being used against us rather than being a device to establish harmony.
Our government is going to make some changes to our domestic law – which may or may not work (lawyers with greater knowledge than I dispute what is possible) – to clarify aspects of these agreements, and all hell has been let loose by the usual suspects of EU-phile lineage. They simply don't get it. So let me explain.
The EU is negotiating in bad faith and the UK is calling Michel Barnier and his bosses out for doing so. When you have a negotiator say that we can have sovereignty over our internationally recognised waters but have no right to decide who might fish in them, then we can see bad faith in plain sight.
As far back as 2018, then European Council president Donald Tusk was saying publicly, 'From the very beginning, the EU offer has been not just a Canada deal, but a Canada plus plus plus deal' – an offer he and Michel Barnier were willing to repeat over and over again. The catch was that it would only be for Great Britain, not the United Kingdom. Northern Ireland was to be separated out and cut off.
Eventually, painted into a corner by a Remainer parliament that had voted for the Benn Act, Boris Johnson went against his own promise not to have a border down the Irish Sea in an effort to clear the stalemate. By accepting Northern Ireland would remain subject to EU rules on customs, state aid and accompanying ECJ jurisdiction, the foundations for agreeing a Canada-style agreement were in place.
Yet since we left the EU on 31 January the offer of a Canada deal has been withdrawn by the EU and the negotiations conducted without the best endeavours both sides signed up to.
Article 184 of the Withdrawal Agreement calls for 'best endeavours, in good faith' in order to 'negotiate expeditiously the agreements'. Yet the EU has failed to agree a fisheries deal by 1 July, as established by the Political Declaration, and has since refused to discuss it further.
The EU's out-of-hand rejection of mutual recognition and mutual enforcement of regulations – that's bad faith. Michel Barnier's approach of 'parallelism', where he refuses to discuss anything until the UK surrenders unconditionally on what he wants – that's bad faith.
The EU's bad behaviour is nothing new – during the Article 50 notice period the EU prevented the UK from negotiating free-trade agreements with third countries without any legal basis for doing so. What has changed is that under David Frost's leadership the UK is at last standing up for itself.
Of course we might be witnessing more pantomime – the prime minister and his advisers may be fomenting the Pavlovian outrage of our own Remainers only for the miracle of a heavily compromised deal to appear. The relief of turning the volume down will make many MPs settle for a bad deal – that's how we ended up with the Withdrawal Agreement, after all.
Nevertheless, in such trying circumstances for political figures and commentators on this side of the Channel to be cheering on the EU, and defending its interests against those of our own democratically elected government, has to be seen as the national betrayal it is.
Brian Monteith is a former member of the Scottish and European parliaments.
Picture by: Getty.
To enquire about republishing spiked's content, a right to reply or to request a correction, please contact the managing editor, Viv Regan.