No, the government is not attacking the rule of law
Those outraged over the changes to the Withdrawal Agreement are blinded by legalism.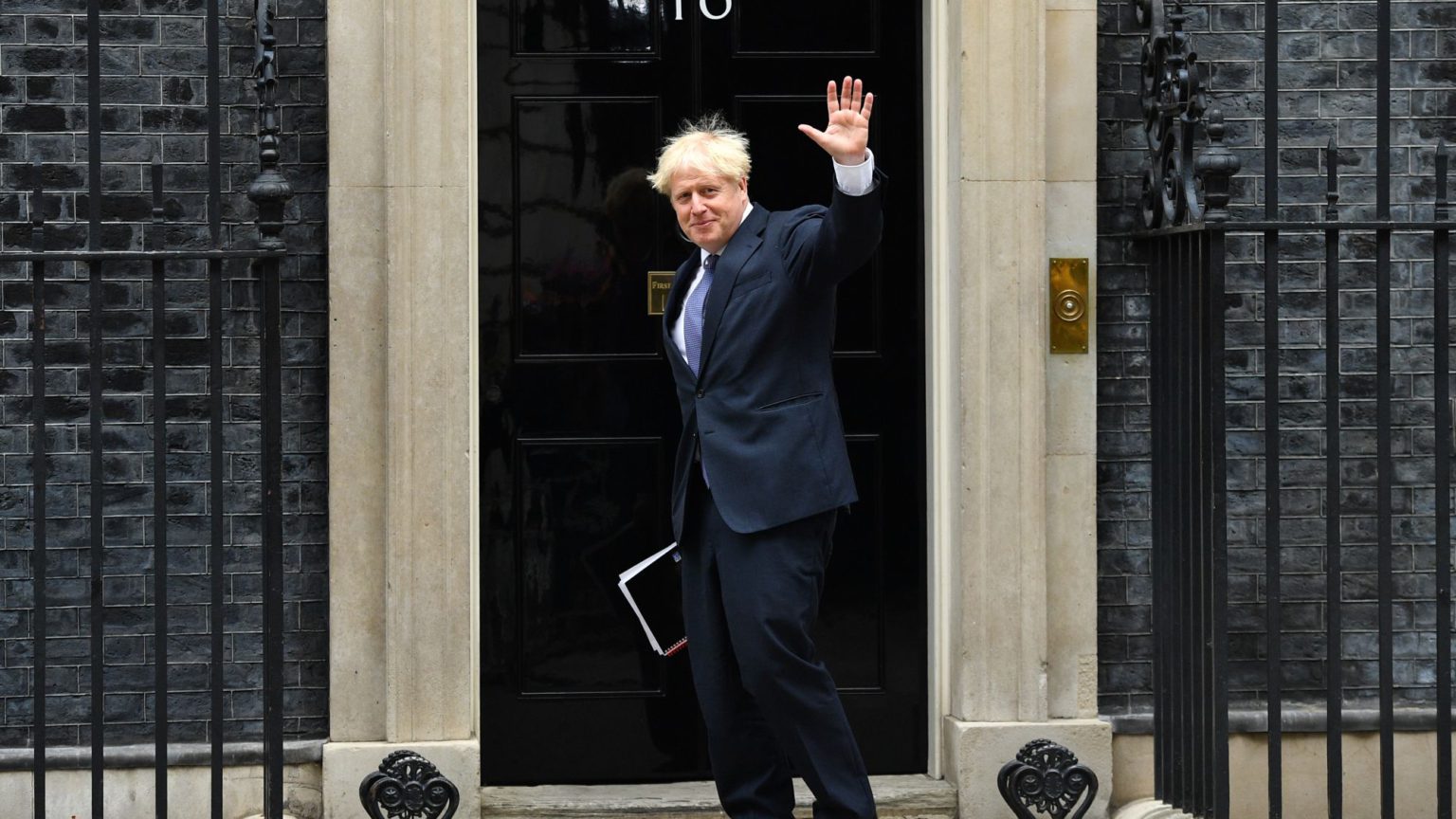 Brandon Lewis, the secretary of state for Northern Ireland, has sent the anti-Brexit crowd, especially the lawyers on Twitter, into meltdown. Lewis admitted in parliament that a government bill, which would allow ministers unilaterally to amend the EU Withdrawal Agreement in relation to trade between Britain and Northern Ireland, 'does break international law in a very specific and limited way'.
Cue outrage. The Observer's Will Hutton announced that we were witnessing the 'disintegration of the rule of law' in the UK. Not to be outdone, one prominent lawyerly voice on Twitter declared that, 'Not since the 1640s have we had an executive so determined to govern with no legal constraints'. And the self-styled Secret Barrister claimed it shows the 'government [is] explicitly committed to breaking the law'. All of which left Philippe Sands QC to lament: 'Today feels like a new low in UK government incompetence and sheer lawlessness.'
These are big claims, but they are claims that the Legal Twitteratti makes all too often. For example, just a few days before Lewis's parliamentary admission, home secretary Priti Patel tweeted that 'activist lawyers' were holding up the deportation of migrants who had entered the UK illegally. 'Current return regulations are rigid and open to abuse', she tweeted, which 'allow[s] activist lawyers to delay and disrupt returns'.
As they did this week, members of Legal Twitter erupted in fury. They called Patel's intervention an attack on the rule of law. One tweeter even accused Patel of wanting to lock up the judiciary.
There is a clear problem here. Too many lawyers are spending too much Twitter time framing government decisions and policy as 'attacks on the rule of law'. This narrow perspective has a name: legalism.
In the 1960s, the political philosopher Judith Shklar defined 'legalism' as a particular moral outlook in which right or wrong is defined entirely by what is lawful or within the rules. Twitter is the home of contemporary legalism. It houses a whole legion of lawyers dedicated to issuing moralistic, often ill-tempered judgements of political decisions on the basis of whether or not they adhere to existing rules or norms. It is a pedantic and politically limited enterprise.
On the specific problem of immigration policy, both Patel and the legalists are wrong. Patel is wrong because it is not activist lawyers who are responsible for holding up the deportation of migrants; it is the law itself, which is made not by activist lawyers, but by parliament. And the legalists are wrong because Patel is not attacking the law, but certain members of the legal profession.
It is a shame that neither the government nor its legalistic opponents took the opportunity presented by this spat to debate and discuss the legal framework governing asylum in this country. As it stands, it is an inhumane framework that can leave people detained indefinitely while their applications are considered.
On the issue of Brexit, and the bill allowing amendments to the Withdrawal Agreement, activist lawyers really do need to get a grip. For a start, the UK government regularly breaches international law, from its interventions in other sovereign states to certain aspects of trade, with rarely any comment from the legalists. This shows international law is not quite as precious to them as they make out. And rightly so. Breaching international laws, which are regularly subject to the push and pull of international relations, is not nearly the same as breaching domestic laws.
More importantly, questions over Brexit are political questions, not legal ones. They should be resolved through democratic debate and political accountability. If the resolution of political questions requires a creative interpretation of international law, so be it. This is hardly a symptom of totalitarianism or the 'breakdown of the rule of law'.
Are activist lawyers simply too political? Not exactly. Lawyers have an obligation to practise the law without allowing their political preferences to influence their conduct. But that does not mean lawyers cannot be political – indeed, we could probably do with a few more lawyers willing to stick their necks out at the moment. The problem is that when lawyers are 'activist', they tend to bring cases that support their politics – see, for example, the numerous cases that were brought to frustrate Brexit.
Lawyers can be an important political voice, without necessarily frustrating democracy through the courts. They can bring valuable knowledge and experience to activism around particular issues, as Adam Wagner has done in relation to coronavirus legislation. Indeed, it is a shame that more of the legal profession did not speak out on the erosion of civil liberties brought about by the government's lockdown measures. Instead, too often, so-called activist lawyers are content to repeat received wisdom, and bring cases which support their mainstream, Remainer-ish politics.
The government's critical approach to law and lawyers does not make Britain a dictatorship. And a bill allowing the amendment of the Withdrawal Agreement is not an assault on the rule of law. Lawyers need to escape the prism of legalism, and understand that arguments over Brexit, or immigration, are political, not legal.
Luke Gittos is a spiked columnist and author. His latest book, Human Rights – Illusory Freedom: Why We Should Repeal the Human Rights Act, is published by Zero Books. Order it here.
Picture by: Getty.
To enquire about republishing spiked's content, a right to reply or to request a correction, please contact the managing editor, Viv Regan.