Sadiq Khan has failed Londoners
While he showboats on the world's stage, violent crime has spiralled.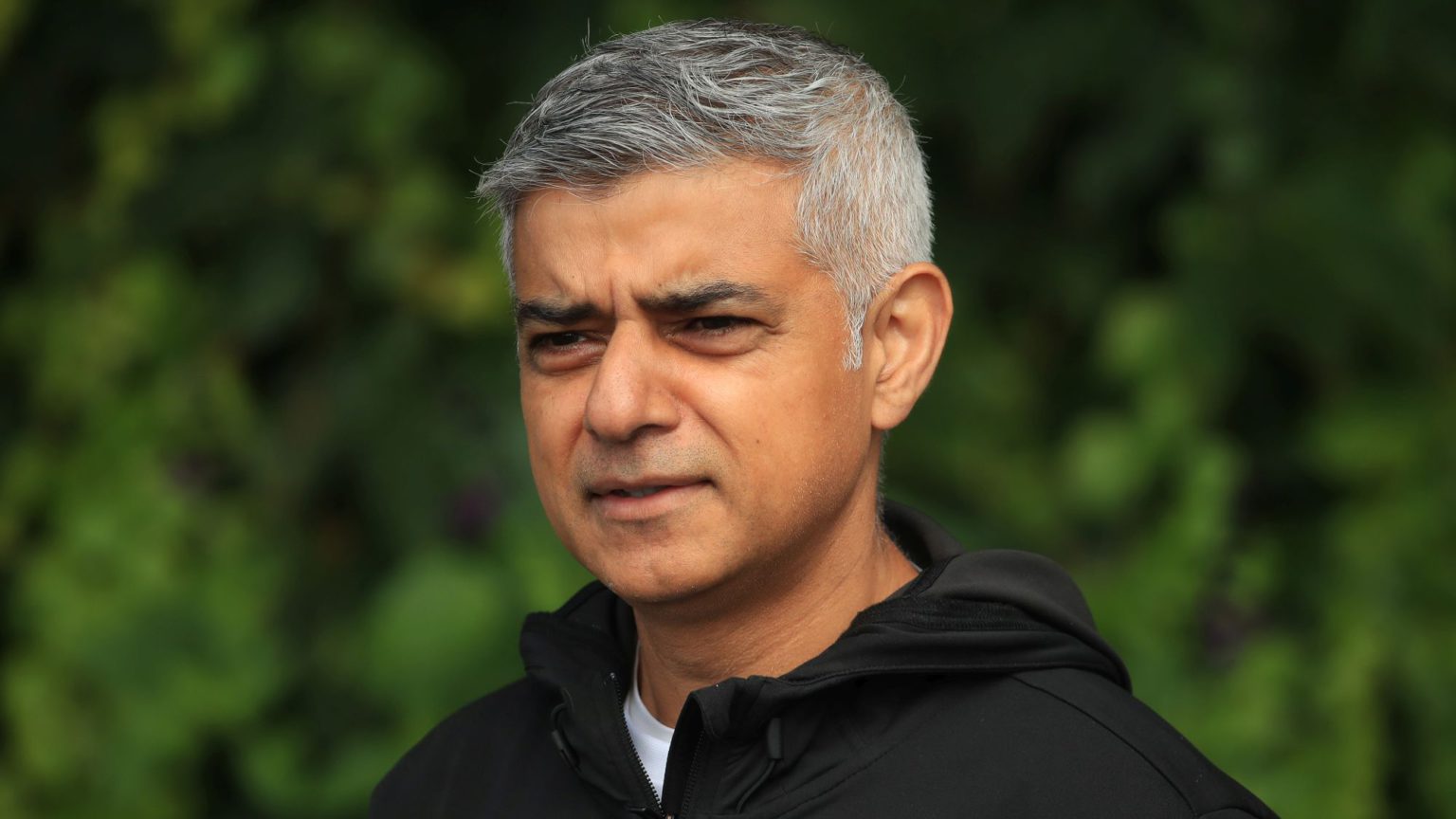 With recent polling suggesting that Conservative candidate Shaun Bailey may be closing in on Labour incumbent Sadiq Khan ahead of next year's London mayoral elections, it is beginning to look like Khan won't walk his re-election campaign as easily as many previously expected.
The mayor divides opinion. But for many in Labour's London bubble he is an embodiment of social progress and represents the very best of contemporary diversity. On social media, Labour leader Sir Keir Starmer paid homage to Khan recently, touting him as an 'inspirational' mayor:
'My friend Sadiq Khan is a source of inspiration. The first Muslim mayor of a major Western city and a source of pride for us all. We'll never let those who seek to divide us win.'
This wasn't Mr Forensic's finest moment. His statement is factually inaccurate. The Dutch city of Rotterdam – a major economic logistics hub and the largest seaport in Europe – has had a Muslim mayor since January 2009. Ahmed Aboutaleb, a Labour politician of Moroccan Berber ancestry, has also spoken robustly on the threat of Islamist extremism to the Netherlands' liberal democratic values. Perhaps Khan could take a leaf out of Aboutaleb's book.
While the kind of identitarian grandstanding provided by Starmer may go down a treat in many parts of London, much of the country has little time for it. And if religious identity is the most inspirational thing about Sadiq Khan, then that does not say much for his performance in office.
So, what of the mayor's performance? One of the issues where Khan has come in for serious criticism is crime. Recent government figures published by the Office for National Statistics found that London has suffered an exponential rise in a range of criminal offences when compared with the rest of the UK. This includes notable increases in murders, robberies, thefts, and drug-related offences. This is against a backdrop of Khan laying much of the blame on Conservative-led austerity, while increasing his own press office spending by 26 per cent over the past four years.
What's more, Khan has been as useful as a chocolate teapot in defending London Metropolitan Police officers in the capital, who have increasingly been subjected to violent assaults during a series of high-profile disorderly protests and unlicensed music events. This also includes Covid-related assaults, in which police officers have been coughed at and spat on. The mayor has come across as spectacularly relaxed about increasing violence towards London's police officers – which rose by 40 per cent under lockdown.
In times of national crisis, a country needs its political figures to cultivate a sense of collective solidarity and inclusive patriotic spirit. Instead, the mayor of London sought to play racial identity politics with the Covid-19 pandemic. In a piece for the Guardian, he discussed the disproportionate impact of the coronavirus outbreak on the UK's non-white minorities – framing the effects of the pandemic as an 'injustice'. It is a puzzling term to use when one considers the complex realities surrounding Covid-19 ethnic and racial disparities, which encompass a range of economic, social, cultural, geographical and genetic factors.
The pandemic has drawn attention to very real differences between the UK's ethnic groups, ones based on geography, housing, structure of family unit, occupation, health, culture and lifestyle. These have contributed to ethnic minorities being 'overrepresented' in cases and deaths. But reducing this complex array of factors to the phrase 'injustice', as Khan did, does not do British society any favours. It is a divisive attempt to weaponise a national public-health crisis.
On the fundamentals of law and order, Khan has been left wanting – hanging his own police officers out to dry as a range of crimes have increased in the capital. Instead of focusing on the bread-and-butter of improving the wellbeing and safety of Londoners, Khan has all too often found himself entangled in egotistical international spats. And instead of bringing Britain's different social groups together to have an inclusive discussion on the Covid-19 pandemic, Khan has exploited its effects in the name of crude identity politics.
There is no denying that Khan, being personally situated in left-Remain political territory, is firm favourite to be re-elected. Greater London voted to Remain in the European Union by 20 percentage points, with a comfortable majority of its constituencies returning Labour MPs in the 2019 UK General Election.
One can only hope that, in the name of democratic robustness, his record will be put under rigorous scrutiny by his rivals as the London mayoral election approaches. As popular as he is in some quarters, he has failed Londoners time and again.
Dr Rakib Ehsan is a research fellow at the Henry Jackson Society. Follow him on Twitter: @rakibehsan
To enquire about republishing spiked's content, a right to reply or to request a correction, please contact the managing editor, Viv Regan.