How conservatives lost the culture war
Ed West's Small Men on the Wrong Side of History takes an entertaining look at where the right went wrong.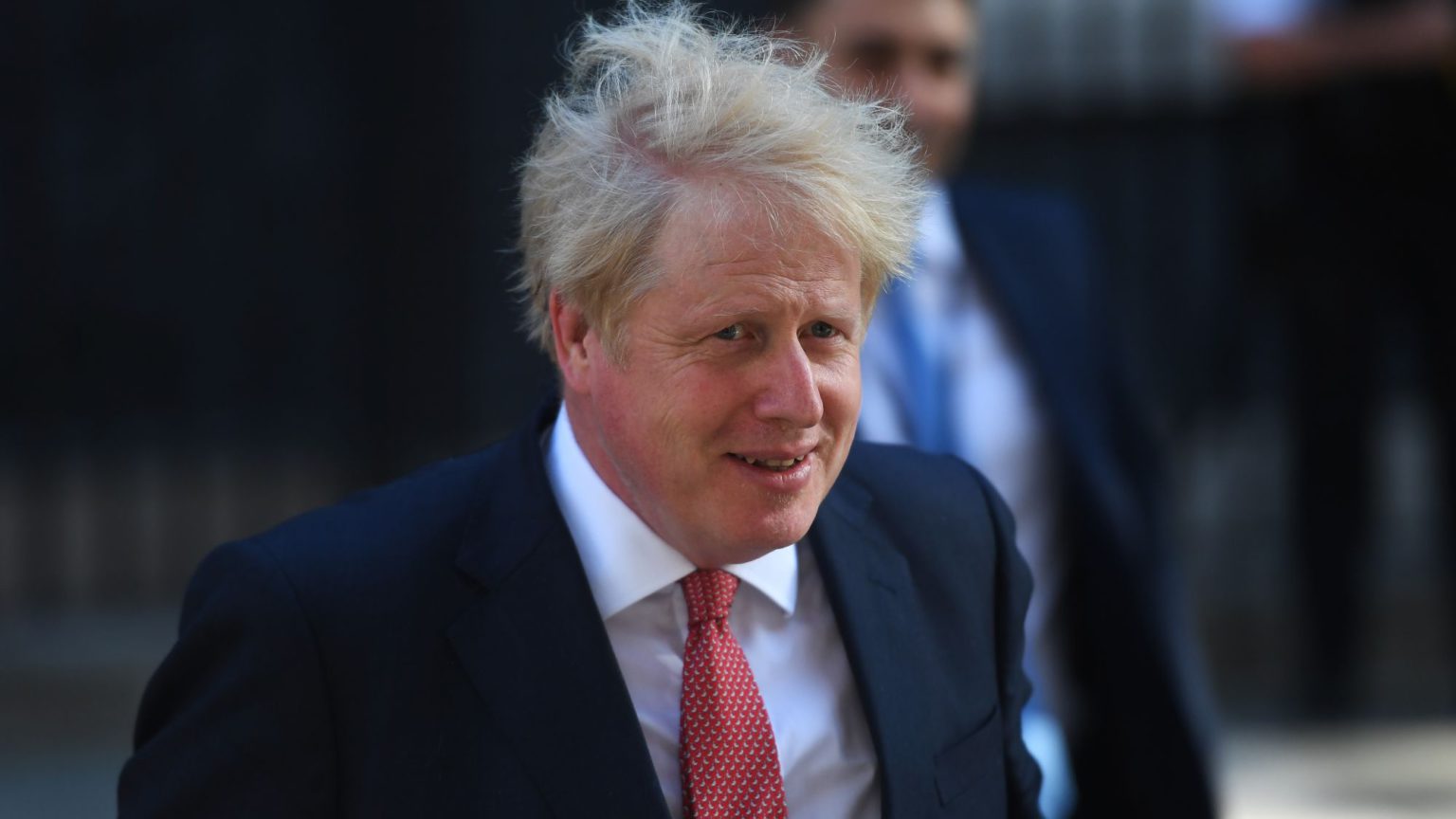 Is conservatism in decline?
With a huge Conservative majority in the UK Parliament and Donald Trump in the White House, this may seem a strange question to ask. Self-professed progressive forces have had a tough few years, repeatedly punished at the ballot box and rejected by the very social groups they claim to represent.
But conservatism has been navigating choppy waters for some time, argues Ed West in Small Men on the Wrong Side of History: The Decline, Fall and Unlikely Return of Conservatism. For him, the liberal society we inhabit today has developed out of a growing distaste for traditional moral values, particularly among the young.
We may question whether youthful radicalism is anything new. Older generations have complained about hippy teenagers and their 'immoral' agendas for years. But what makes so much of today's youth politics different to what went before it is its censorious, identitarian character. This is a trend which should worry old-school liberals and leftists as much as it does conservatives like West.
It is partly for this reason that non-conservatives can read a book like West's and agree with many of its arguments. Though West seems highly pessimistic about the fortunes of his political faith and the state of society more broadly, a large chunk of the voting public is on his side when it comes to protecting certain key values.
Free Speech, democracy and community are three principles around which most of the nation can unite in some way. They are not inherently conservative ideas, which is partly what makes them attractive to a wide range of people. But these values are constantly under assault by today's progressives, whether they No Platform speakers, try to undermine electoral outcomes or paint the pursuit of national sovereignty as a racist endeavour. As such, those pushing back against the woke, intolerant tide often find themselves, inadvertently, on the same side as the right.
What is the source of the change in public attitudes? For West, at least part of the story has to be universities. The book plots a balanced course in critiquing academic radicalism and its influence on society, declining to go hook, line and sinker for the overly simplistic but increasingly popular narrative of entryist 'Cultural Marxism'. Instead, West documents the basic fact that academic staff are overwhelmingly 'progressive'. Though students are not empty vessels into which ideology can just be poured, they are, no doubt, influenced by their teachers, especially when studying more 'political' subjects like history and English literature.
But West also identifies a failing from his own side: the decline in intellectual conservatism over the past few decades. The generation of great conservative thinkers of the past 50 years – including the likes of Michael Oakeshott and Roger Scruton – has aged and faded.
However, West is not just pessimistic about those alive today. He proposes a Hobbesian view of human nature which paints a fairly negative view of mankind in general. Like Hobbes, West's commitment to social cohesion and unity can end up getting in the way of politics. This perspective shows through in his discussion of Brexit. Though a Brexiteer himself, West worries that the vote to leave the EU could result in greater social discord.
West is at his most insightful when characterising modern illiberal politics as a replacement for Christian faith, a point which Joseph Bottum has also made on spiked. West says that what makes identitarianism so dangerous, though, is that it lacks the self-doubt that was and is a necessary condition of religious tolerance, out of which general tolerance grew. Indeed, today's 'radicals' are more akin to 11th-century rather than 20th-century Western Christians, in that they seek to convert all to their cause – sometimes by force. This is no hearts-and-minds propaganda campaign, but a project to demonise and isolate dissenters until they no longer publicly exist.
West sees a glimmer of hope for the future, and it comes from the same group that he also fears is changing society for the worse – the young. He notes polls from the US suggesting a fall in support for the Democrats among young people, including one identifying an 11 per cent lead for the Republicans among white millennials. He also identifies an increase in the number of 'consistently conservative' postgraduates in the US. This paradoxical situation perhaps reflects the fact that identitarian movements may appear to be much more popular than they are, even among the young – when they are able to silence others through social pressure, they have the appearance of universal support.
West's book is part-autobiography, part-history, part-analysis of the present state of politics and society. It is funny (in a good way) and makes good reading for anyone seeking to understand some of the chaos we have experienced over the past few years.
Paddy Hannam is a spiked intern.
Small Men on the Wrong Side of History: The Decline, Fall and Unlikely Return of Conservatism, by Ed West, is published by Constable. (Order this book from Amazon(UK).)
Picture by: Getty.
To enquire about republishing spiked's content, a right to reply or to request a correction, please contact the managing editor, Viv Regan.