The Swedish authorities want to ban my book
Armed police seized thousands of copies of my book This is a Swedish Tiger.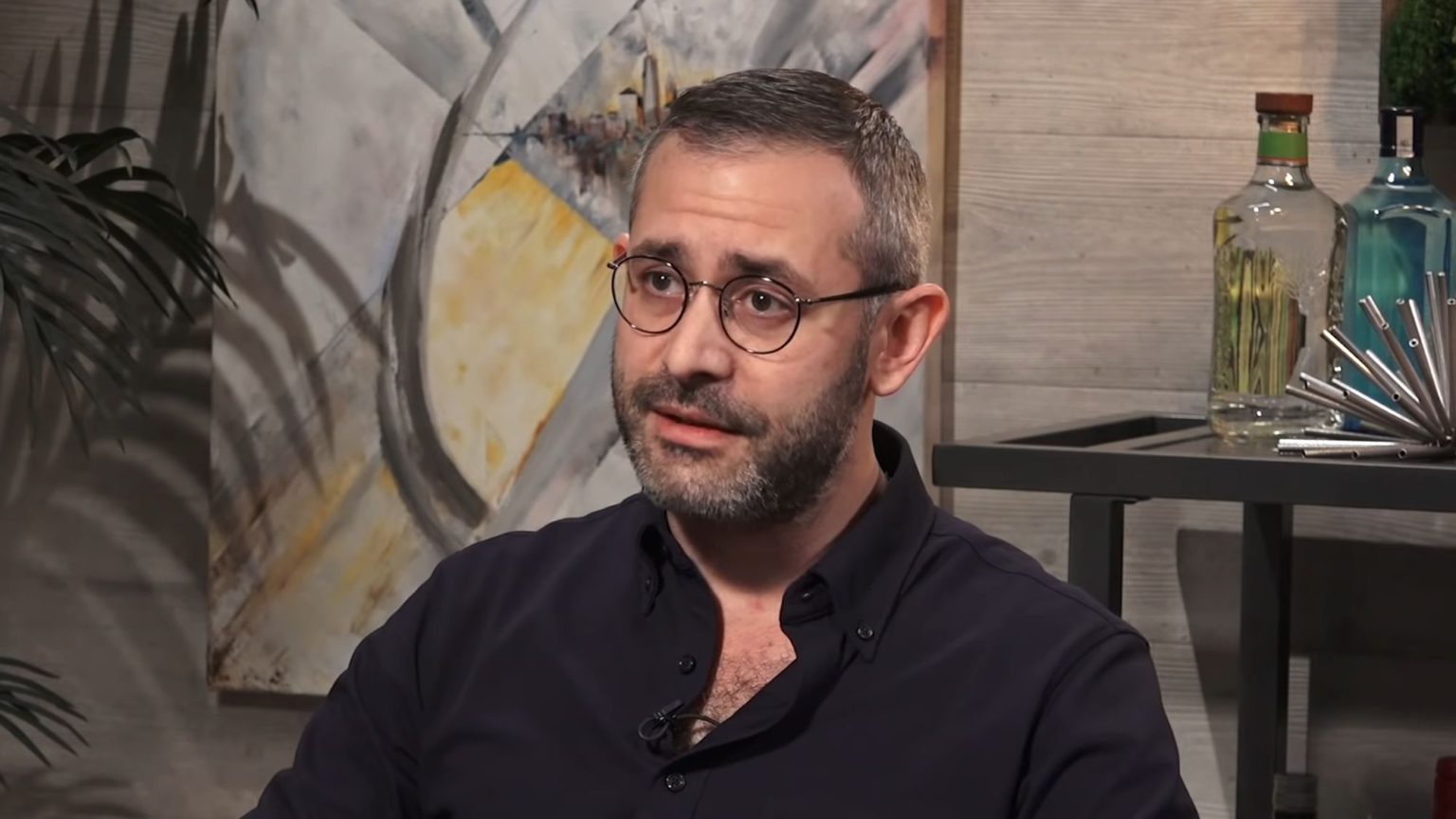 At 9.15 on the morning of 11 June 2020, armed police wearing bulletproof vests raided my offices south of Stockholm and confiscated 1.5 tons of the third edition of my book, This is a Swedish Tiger.
Personally, I was in the bathroom at home doing what most normal people do late summer mornings in June. The staff of the offices I rent as a warehouse informed me of the bust via text message. Why the police showed up with bulletproof vests and visibly armed is beyond me. Maybe they were expecting fierce resistance or they just wanted to intimidate me? Both of which would probably have happened had I not been in the bathroom at home, defecating.
I'm not saying I would have mounted violent resistance but, slightly neurotic as I am, I would probably have defended myself and my books with a barrage of critical questions along the lines of, 'Please officer, is this really necessary?', or 'Will you keep them in a dry place?' – questions from which I seriously doubt their bulletproof vests and pistols would have protected them.
The raid followed a hearing at the police station where not only I, but also my partner in publishing the book, as well as the graphic artist we commissioned to turn my idea into a book cover, were interrogated. Both my 'co-conspirators' have since been exonerated of suspicion, but the prosecution against me remains.
The investigation reveals that a representative of Sweden's Military Readiness Museum reported me to the police over a year-and-a-half ago, in February 2019, and the prosecutor-general's National Unit Against Organised Crime had been investigating me ever since. I have been charged with copyright infringement for defaming a national symbol.
My name is Aron Flam and I am a comedian, satirist and writer. I am also Jewish, but as I usually say on stage: 'It's not my fault. I blame my parents – or as I call them, the Jews!'
My book, This is a Swedish Tiger, partly discusses how Sweden ended up in the mess in which it currently finds itself, by tying it among other things to its not-so-distant past and its complicity in Hitler's war.
It is not exactly a history book. It is an analysis of an old Swedish wordplay joke from the war: 'a Swedish tiger', or in Swedish, 'en svensk tiger'. There are two double-entendres here. First, the word svensk can mean either the adjective 'Swedish' or the noun 'Swede' (a Swedish person, not the turnip). Second, the word 'tiger' can be either the stripey apex predator, or it is the third-person singular form of the Swedish verb 'tiga', which means 'to stay silent', or in today's parlance: 'Shut the eff up!'
Still with me? So the whole phrase 'en svensk tiger' can either mean 'A Swedish Shere Khan' or 'A Swede stays silent'. Ha ha – get it? The joke was used in a campaign by the Swedish military during the war to remind Swedes not to talk too much about Sweden's cooperation with the Nazis. Trouble is, the joke is not at all funny when you know the truth.
Sweden is, to my knowledge, the only country in the world that takes pride in its silence. We love it so much that we celebrate it by singing about it in our national anthem, lauding the land of the north for being 'joyful, fair and quiet'.
Almost no Swede living today remembers why it was considered funny, precisely because their grandparents understood the joke so well. But the symbol of the tiger has lived on. Which is why I used it on the cover of my book, although I altered it significantly by making it wear an armband with a swastika, do a Hitler salute, smile a bit more and wink.
And that is what the trial is all about: my alleged infringement of copyright in my jokey use of the wartime tiger image. Although a book should not be judged by its cover, supposedly that is why I'm being indicted. Not figuratively but literally. Then again, Swedes have always been a literal-minded people. What we lack in depth we make up for in shallowness.
I know this might be hard to believe about a country that always boasts of being the most peaceful, gender-equal, environmentally friendly and progressive nation in the world. That is an image it has carefully maintained while at the same time helping the Nazis funnel stolen gold in exchange for weapons, and reconnecting with other former allies of the Nazis again after the war. Sweden calls itself a moral superpower, which, when you think about it, really is something only a person that completely lacks morals would say.
Books haven't been confiscated by the authorities in Sweden since 1992. And then it was Mein Kampf by Adolf Hitler. My book is pretty much the opposite of the former Reichskanzler's, but while his book is readily available in any bookstore, mine is not. My first appeal to get my books back was denied by the court. On the second appeal, I got them back. At least until the trial decides otherwise.
The irony of me being Jewish and having named my publishing company Samizdat has not eluded me. Samizdat is an old term from the Soviet period meaning literature written, copied and distributed outside of the Communist system. Which also meant it was forbidden literature. It's funny because it's true. In a hilarious and of course completely unrelated instance, when my business partner and I registered the company name, the Swedish Companies Registration Office refused the name on the grounds that it caused public offence. To whom, one might ask? The only ones I thought would be offended were former Soviet dictators. We appealed and won.
I maintain that what I have made is satire. And if this is not a parody, then the situation could at least be described as farcical. The date of the trial is set for 24 September 2020.
Aron Flam is a comedian and host of the podcast, Dekonstruktiv Kritik. Visit his website here.
To enquire about republishing spiked's content, a right to reply or to request a correction, please contact the managing editor, Viv Regan.