Chrissy Teigen and the death of privacy
Now even a miscarriage can be treated as public property.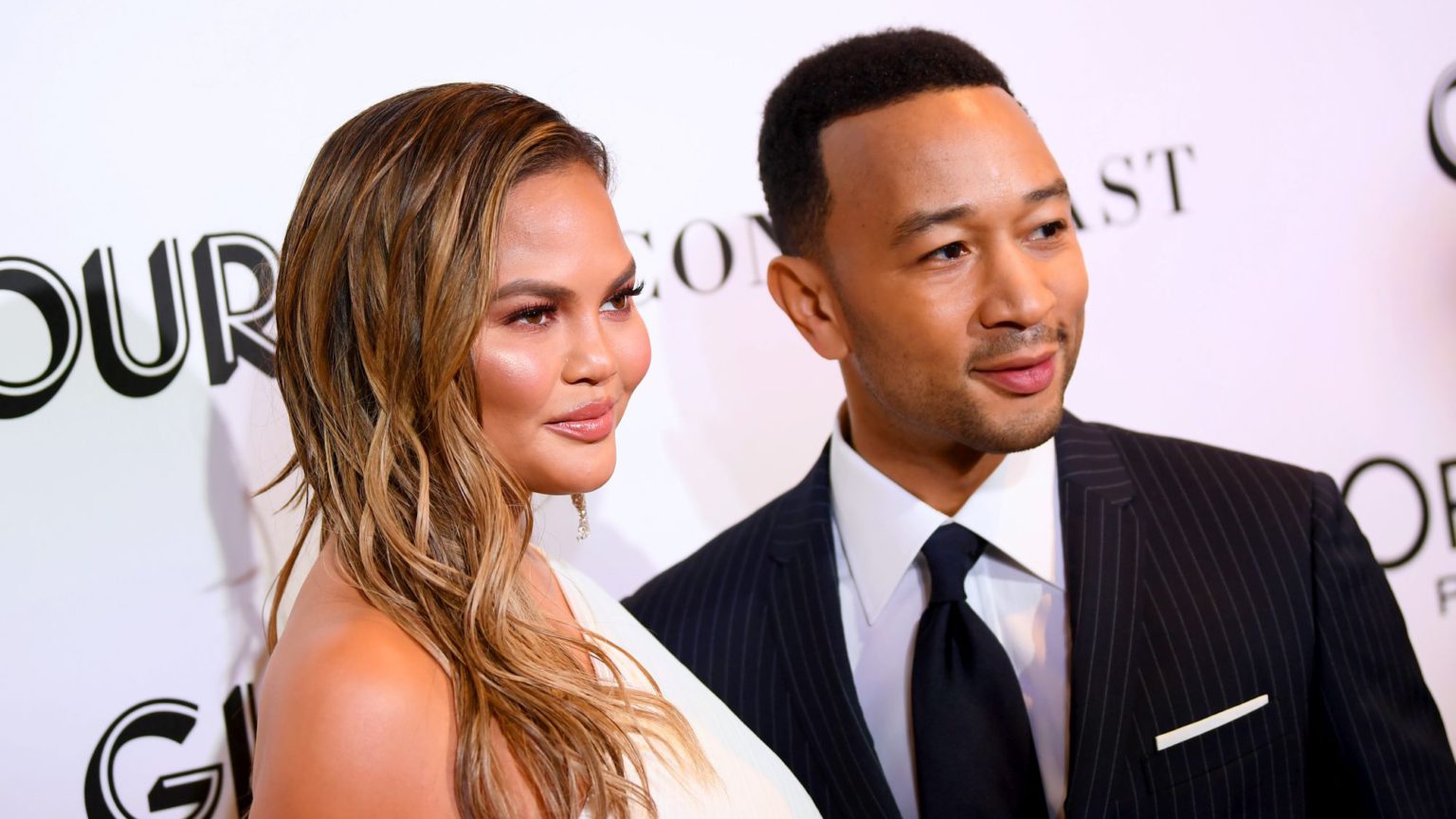 Even if, like me, you had never heard of model Chrissy Teigen before last week, it is likely you now know about her heartrending miscarriage.
The moment Teigen decided to share her distressing story on social media, everyone seemed to have an opinion about it. Some took the view that Teigen was a brave woman for breaking a culture of silence surrounding miscarriages. Actress Kate Beckinsale, for instance, thanked her 'for making sure it is abundantly clear how devastating [miscarriage] is, and how life-changing it can be without support'. Others, however, decided to attack Teigen, even saying she might have been responsible for the miscarriage. Promoters of the QAnon conspiracy theory went so far as to claim the miscarriage had been 'staged'.
Such nasty, mean-spirited comments were bad enough. But what made this online drama so revolting was that a woman's miscarriage had been turned into a focus of public controversy in the first place. People who had no business discussing someone else's painful loss were doing precisely that. And the ease with which this happened, with which Teigen's private grief mutated into a public issue, tells us something important: voyeurism is now completely culturally acceptable.
That voyeurism – and its corollary, exhibitionism – has become so acceptable stems from the cultivation of personal and emotional openness in contemporary Western culture. Openness is encouraged everywhere today. Children are instructed to share their private concerns and anxieties with their classmates and teachers. Adults are continually exhorted to 'express themselves', to 'share' and to 'talk about it'. Individuals who publicly air their private troubles are applauded for their bravery. Once a public figure opens up about a mental-health problem or confesses to a personal tragedy, they are celebrated.
Popular culture is awash with voyeuristic behaviour. 'How do you feel?' is now the only question that matters on reality-TV shows, as if the more you disclose, the more you are respected. And 'sharing problems' has become a civic virtue, to be greeted with the obligatory response, 'thanks for sharing'.
This emotional incontinence is far more expansive online. Celebrities and cultural influencers now compete to see who can draw more followers into their inner lives. Teigen, for instance, allowed her audience to follow every stage of her pregnancy, from the announcement that she and her partner, the musician John Legend, were expecting their third child to her 'accidentally' letting slip that they were due to have a boy.
Of course, there is little that is 'accidental' about the steady stream of intimate details fed to the public through celebrities' social-media accounts. Their online lives are performances. The events that shape their lives are exhibitions. Which, in itself, is fine. People have the right to perform and to put their bodies on public display if they wish to. However, these personal revelations are all too often celebrated not as forms of reality-TV-style entertainment, but as courageous acts, as vital public duties.
This is why Teigen's miscarriage revelation generated such a positive response among many commentators – because she was seen as providing a public service. As one CNN journalist explained, in sharing her loss Teigen 'became an important voice for mothers who have also experienced the loss of a child to pregnancy complications'. On the Huffington Post, another writer agreed: 'I hope Chrissy knows how much it matters that she documented her pregnancy and shared her loss with the world.'
Sharing intimate details of one's life in this way is often justified on the grounds that it challenges the 'taboos' and the 'stigma' surrounding a particular subject, be it miscarriage, menstruation or masturbation. But such exhibitionism only confirms the devaluation of private life. It seems that no matter is too intimate or too personal these days.
Indeed, it is through the act of public disclosure that many individuals now seek validation. As Josh Cohen observes in The Private Life, this ritual of disclosure, so often carried out on social media, involves the 'public unveiling of the inner self by the camera'. 'In the confessional universe', Cohen explains, 'it's never enough merely to believe in the value of the truth', since 'your commitment to truth can be authenticated only by your willingness to share it' with anyone and everyone (1).
The performance of revelation is not only practised by the rich and famous. Think, for example, of gender-reveal parties in the Anglo-American world, in which even ordinary expectant parents aspire to that fleeting celebrityhood the moment of revelation provides.
But a culture fascinated by the performance of revelation will always disappoint. When you look closely, you will discover that very little has been revealed. Even after you've seen the tears flow in the sharing of an intimate moment, you will realise that, in truth, very little of value or interest has been revealed.
To enquire about republishing spiked's content, a right to reply or to request a correction, please contact the managing editor, Viv Regan.