Macron is right about Islamist separatism
Western countries must carry some of the blame for the failure of integration.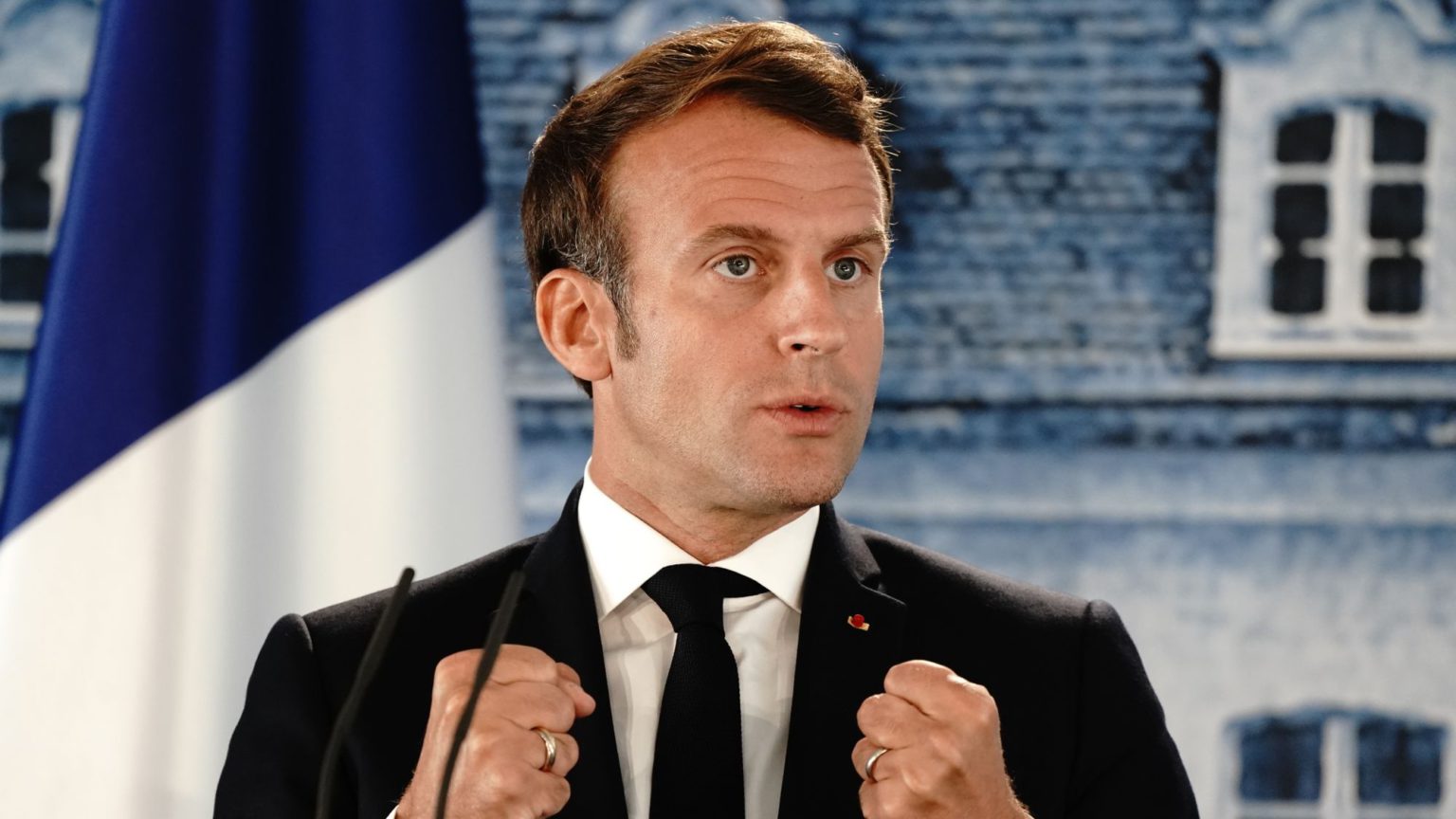 Five years ago, the staff of Charlie Hebdo were gunned down by Islamist extremists. It was the deadliest attack on French soil for 50 years. But it would soon be surpassed by the attack on the Bataclan concert hall in Paris (killing 90) and the truck attack during the Bastille Day celebrations in Nice (killing 86). Overall, more than 240 people have been killed by Islamist terrorists in France since 2015. Only last month, an Islamist with a butcher's knife stabbed two employees of a TV production company working on the same street as the old Charlie offices.
Only a fool, then, could deny that France has a problem with Islamism – though terrorism is merely its most extreme and deadly manifestation. And it is in this context that French president Emmanuel Macron delivered a speech last week decrying an 'Islamist separatism' that deviates from the 'values of the republic'. The danger, he argued, is the creation of a 'counter-society' within France.
A new law will be drawn up to give the state a greater role in the regulation of Islamic practice. Local authorities will be given new powers to disband groups that act in ways that are contrary to 'republican ideals', while homeschooling will be banned (only children with medical conditions are exempt). Islamic organisations that receive state funding will have to sign a 'secular charter'. Meanwhile, Arabic lessons will be taught in public schools to draw children away from 'unregulated' teaching in mosques. Around €10million will also be invested in teaching and research in Islamic culture.
The long-term aim is to encourage the development of a more Westernised form of Islam – an 'Islam of Enlightenment'. Macron is particularly concerned that the majority of France's imams are currently trained overseas in countries like Morocco, Turkey and Algeria. By forcing imams to be certified in France, this would 'liberate France from foreign influences', he argued.
But the problem is not merely a foreign import, as Macron rightly acknowledged. France may be officially colourblind (the collection of data on race and ethnicity is forbidden, for instance), but it is, in practice, highly 'ghettoised'. 'We built a concentration of poverty and problems, we concentrated populations according to their origin and social background', Macron said of France's banlieues, which have become a byword for a toxic mix of racial segregation, unemployment and crime. 'We created neighbourhoods where the promise of the republic was never kept', he added, leaving Islamist radicalism as one of the few 'sources of hope'. 'We built this separatism ourselves', he said.
He is right. Integration is a two-way street. France's Muslim population needs something to integrate into. Previous governments' attempts to discourage overt identification with Islam, through bans on the headscarf and the burqa, for instance, have pushed some Muslims away from mainstream France, instead of inviting them in. And though the republican, universalist ideals of liberté, égalité and fraternité are important to aspire to, they can ring hollow when they fail to apply to a large segment of the population.
As is predictable following any criticism of Islamism, accusations of racism and Islamophobia were swiftly made following Macron's speech. The Turkish government quickly denounced him for encouraging xenophobia. At home, the rector of the Grand Mosque of Paris cautioned against Macron's occasional mixing of Islam and Islamism, but even so, he welcomed the intervention. 'For nearly 40 years, a ghettoisation has progressively installed itself, first urban, then sociological, before becoming ideological and identitarian', he wrote in Le Monde.
Macron is right to reassert republican values in the face of Islamist separatism. A fractured France will be better served by striving to meet republican ideals instead of abandoning them.
Fraser Myers is a staff writer at spiked and host of the spiked podcast. Follow him on Twitter: @FraserMyers.
To enquire about republishing spiked's content, a right to reply or to request a correction, please contact the managing editor, Viv Regan.