The treasures of the world belong to us all
We should not be so quick to repatriate artefacts.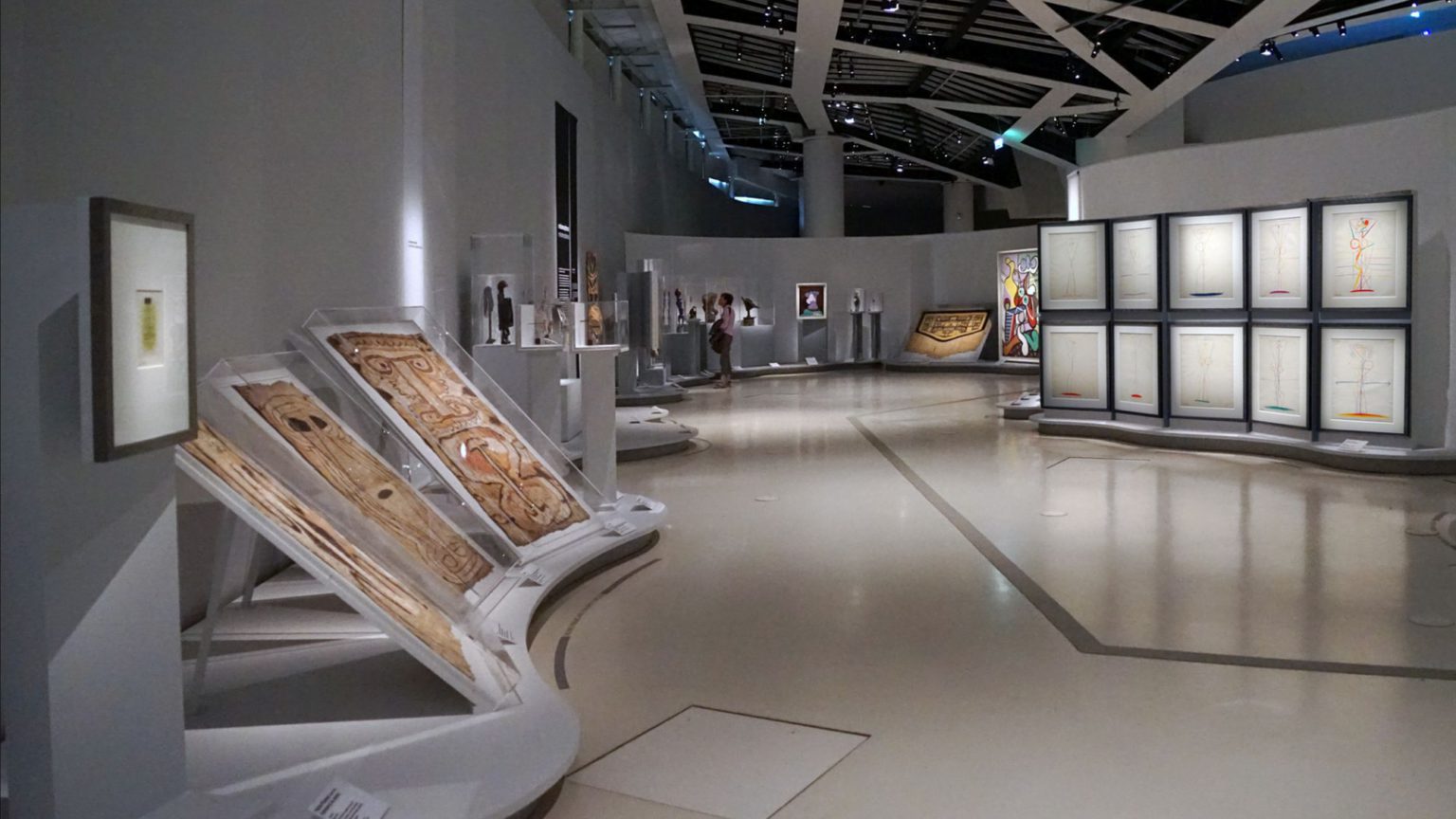 A Congolese activist, Mwazulu Diyabanza, is on trial in France for removing cultural artefacts from museums in Paris and Marseille in an attempt to 'repatriate' them to Africa. Convinced that the artefacts in these museums are stolen objects, Diyabanza told the New York Times that 'there is no ban on an owner taking back his property the moment he comes across it'.
Diyabanza's actions reflect a wider debate about the 'decolonisation' of museums. The French parliament recently voted to return a number of stolen colonial-era objects, while museums across the West have been grappling with requests to repatriate artefacts for some time.
Assuming our primary concern here is preserving artefacts for future generations, three important questions need to be asked when repatriation claims are made. First, under what conditions were the artefacts acquired? Second, does the group requesting repatriation of the artefacts have any direct connection to the culture which produced them? And third, will the artefacts be properly preserved once they are repatriated?
On the first question, if objects were stolen then they should be returned. But if they were legitimately bought then they should remain where they are. Many of those who argue for repatriation tend to assume that all cultural artefacts in Western museums are there because of looting. But this is an enormous oversimplification. Some artefacts were gifts and donations, others were legitimately acquired through exchange.
Even more important is the question of who we are planning to repatriate these objects to. Surely, for a repatriation claim to stack up, there has to be a meaningful connection between an older culture and its modern descendants. But when it comes to ancient civilisations, there is clearly no such continuity. Many modern states are only decades old. They bear very little resemblance to the cultures that produced the artefacts in question. Ancient Assyria has hardly any meaningful connection to modern Iraq, just as there is no real continuity from the Vikings – with their raiding and pillaging – to the modern Norwegians, Danes and Swedes who occupy the same land today. The Nefertiti Bust housed in the Neues Museum in Berlin has been an object of dispute between Germany and Egypt since the 1920s. When Thutmose crafted it in 1345 BC, he had no idea it would become a symbol of 20th-century Egyptian nationalism.
Finally, we should only consider repatriating objects to states which have the capacity to preserve them. Unfortunately, experience shows that many of the countries demanding the restitution of objects have been unable to guarantee their safety. Senegal's construction of the Museum of Black Civilisations in 2018 is a step in the right direction. But many African countries lack the resources to look after artefacts properly, and political instability has led to many ancient artefacts ending up on the black market. For instance, after the January 2011 revolution in Egypt, over 1,000 objects were stolen from Egypt's museums, and many of them are still nowhere to be found. In Mali, years of violent conflict have led to the destruction and looting of ancient artefacts and buildings in Timbuktu, including UNESCO World Heritage sites. These objects belong to the whole world and ought not to be endangered.
We should be less concerned about repatriating artefacts than preserving them for future generations.
Promise Frank Ejiofor holds an MA in political science from the Central European University (CEU) in Budapest, Hungary. His research interests span constitutional politics, nationalism, moral and political theory. Follow him on Twitter: @ejioforpromise
To enquire about republishing spiked's content, a right to reply or to request a correction, please contact the managing editor, Viv Regan.