Wales doesn't need a lockdown
The 'fire break' is the latest wheeze from an increasingly bungling Welsh government.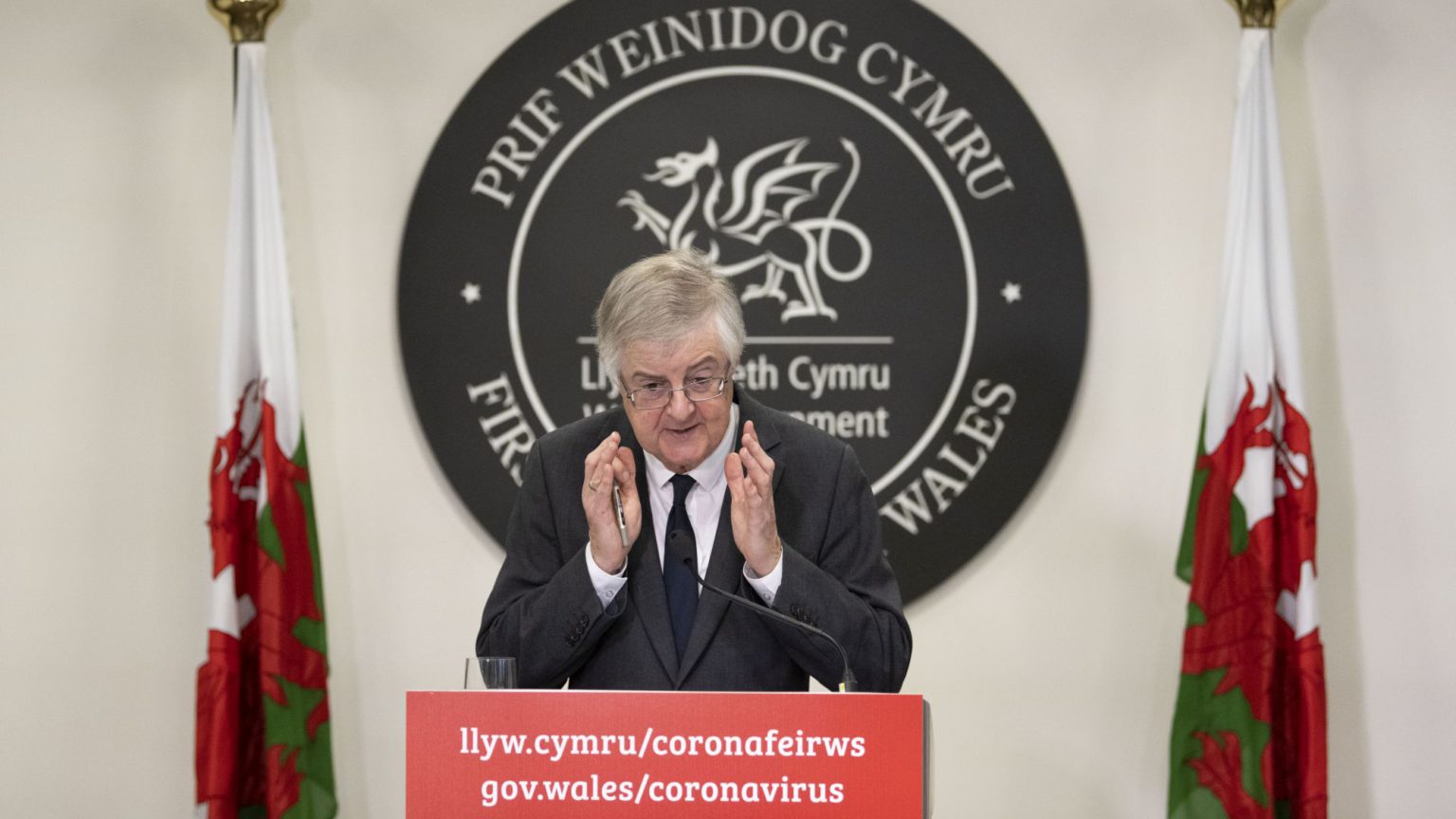 First minister Mark Drakeford announced this week that Wales would enter a 'fire break' lockdown for two weeks, starting on Friday.
There have been significant flare-ups in Covid cases in south and north-east Wales in recent weeks, and the unitary authorities in these areas have been right to take them seriously. But the rest of Wales is experiencing very low numbers of cases at the moment. Besides, if the situation were really so grave, why wait until Friday? Won't leaving it until then just encourage more people to meet up this week?
The lockdown announcement follows weeks of hyperbole from Drakeford. Last week, he announced a largely unenforceable ban on people travelling to Wales from Covid 'hotspots' in other parts of the UK. He said of these travellers that, 'When they arrive in the far west of Wales, I'm afraid they will meet a local population that are fearful, that are anxious and are on the lookout for people who shouldn't be in those areas'.
The overall atmosphere in Wales is not one of 'fear'. In the main, people are stoically getting on with life as best they can. Many are, however, baffled and confused by the ever-changing Covid regulations.
But Drakeford is not entirely wrong. Many people in Wales are anxious and on edge, though not for the reasons he gives. Anxiety is widespread because of the difficulties in obtaining GP appointments, the cancellation of hospital consultations and the indefinite postponement of operations. For many, minor medical problems have now become altogether more serious because of the inability to access NHS services in the usual way.
Drakeford's administration showed itself to be out of its depth from the early days of the pandemic. The Six Nations rugby match between Wales and Scotland was due to take place on 14 March. The other two fixtures in the competition that weekend were cancelled some days beforehand. But the match in Cardiff was not cancelled until the day before, when thousands of Scotland fans had already arrived in the city. Many of them would have been in Rome for the Italy-Scotland game three weeks earlier, when Covid cases were surging in Italy. Even when the rugby in Cardiff was cancelled, Stereophonics gigs were allowed to go ahead at the nearby Motorpoint Arena on both the Saturday and Sunday evenings, to a crowd of thousands packed in close proximity.
During the May bank holiday, Drakeford embarrassed himself when he admitted during a news conference that he had broken his own rules by taking numerous journeys by bicycle to his allotment. Days later, pictures emerged in newspapers of Welsh health minister Vaughan Gething eating chips in a picnic area in Cardiff Bay, which also flouted the rules.
When it was time to ease restrictions in the summer, Drakeford's administration tried to do more or less the same thing as England, but a week or two later, while wording it in such a way as to make the policy sound more different than it actually was.
In July, pubs in Wales reopened nine days after England, but until 3 August, only outdoor areas were allowed to be used. As a result, a large number of Welsh pubs concluded that opening was more trouble than it was worth, due to the risk of inclement weather and the fact that many pubs have little or no outdoor seating. Those lost weeks caused further harm to a pub trade that was already struggling. Inevitably, some still haven't reopened.
When people needed clarity and simplicity, they got mixed messages and confusion. When there was a flare-up in Covid cases in parts of South Wales during early autumn, the government placed public-information adverts on Spotify and on English-language commercial radio. The only problem was that many of the adverts were in Welsh. Three quarters of the Welsh population have no Welsh language skills at all. And in some of the areas affected, this proportion is even higher.
The Covid crisis has brought the absurdity of devolution into sharp focus. The end result has been a dog's dinner – and not just in Wales. Drakeford has a great deal in common with Labour city leaders like Andy Burnham in Greater Manchester and Sadiq Khan in London, who have also used the crisis to posture and to be seen to be 'different' from the UK government for party-political reasons, while advocating largely the same lockdown policies.
The need to repair the damage devolution has caused to our constitutional arrangements is urgent. Figures released in July 2019 by the Office for National Statistics showed public spending in Wales was £13.7 billion more than the total amount collected in taxes, which works out as a deficit of £4,370 per person, compared to the UK average of £632 per person. Since the start of the Covid crisis, the UK government has given more than £4 billion of extra funding to assist Wales, with more on the way. Yet on Monday, as Drakeford announced his 'fire break' lockdown, we learnt that he had asked the Treasury for 'early access' to the UK's expanded Job Support Scheme, which is not supposed to come online until November. In other words, Drakeford was happy to lock down Wales, while expecting the UK Treasury to foot the enormous bill for it.
The ongoing pandemic has highlighted not only the failings of Drakeford's government, but also the contradictions and chaos devolution has brought to many parts of the supposedly 'United' Kingdom.
Marcus Stead is a journalist based in Cardiff.
Picture by: Getty.
To enquire about republishing spiked's content, a right to reply or to request a correction, please contact the managing editor, Viv Regan.