What we can learn from Sweden
It may have made mistakes, but it has escaped our disastrous cycle of lockdowns.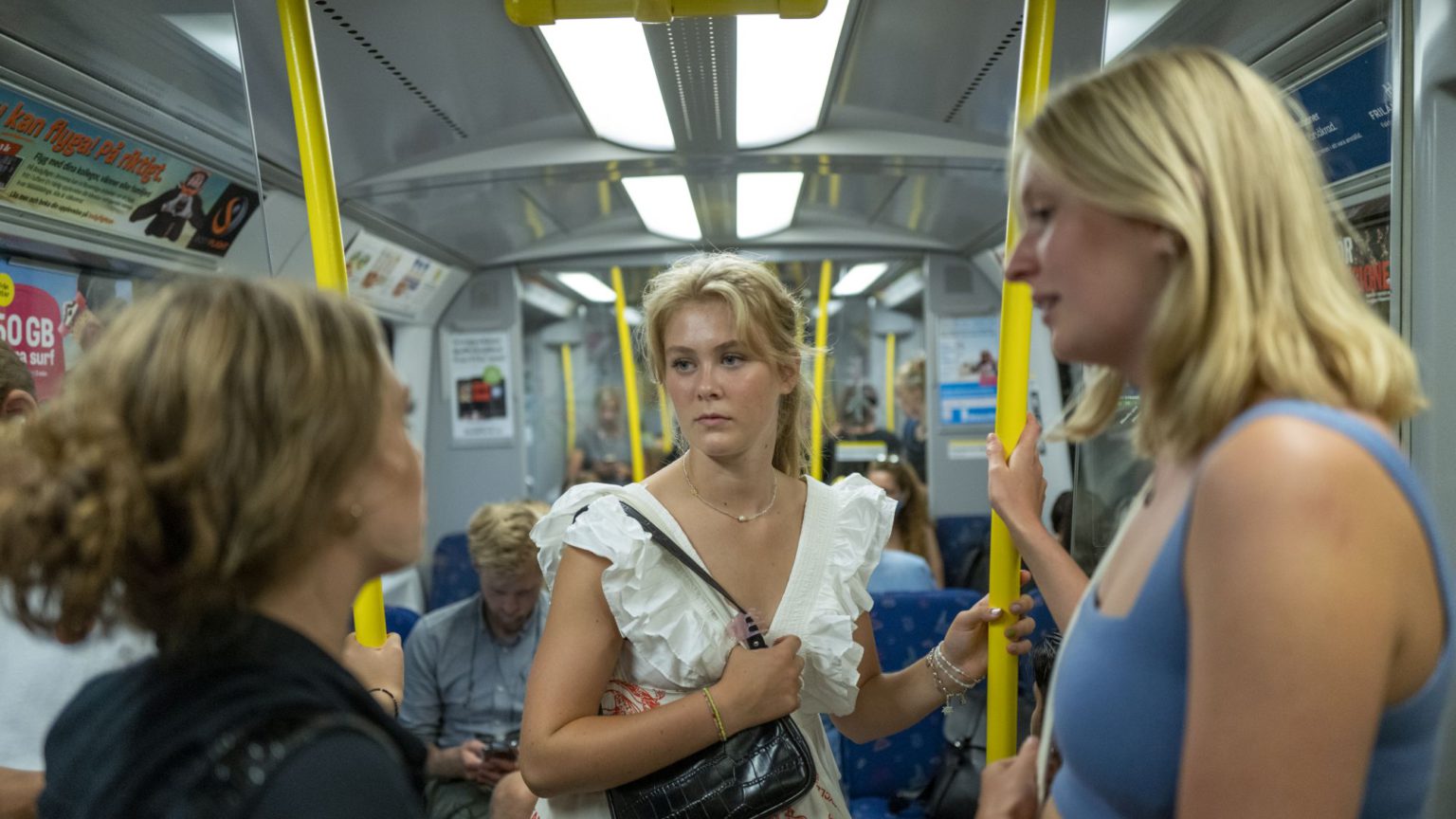 No country has devised a perfect response to the coronavirus pandemic. Despite its growing list of admirers, Sweden is no exception.
Its state epidemiologist, Anders Tegnell, has admitted that Swedish authorities at first failed to combine their light social-distancing regime with proper safeguards against the virus in care homes. Talk of a 'Swedish miracle' risks overlooking such mistakes.
That said, Swedes have good reason to be proud of their government's handling of the pandemic. As we haggle over local lockdowns and new proposals for a 'national circuit-breaker', Sweden continues its outlier policy of permitting most Swedes to get on with their lives.
For one thing, Swedes should be grateful to live under leaders who speak candidly about their own policy failures. Public Health England presided over its own care-homes catastrophe, advising hospitals to discharge elderly patients into care homes without testing them beforehand. This was official PHE guidance to hospitals until as late as 15 April, leading to a devastating outbreak in care homes that, far from being eased by lockdown, actually wrought most damage after the lockdown was introduced. The self-criticism of Anders Tegnell's team stands in stark contrast with the relative silence of our ministers on the Covid blitzkrieg in the UK's care homes.
Anyhow, the Swedes would be the first to admit they do not emerge from this crisis as the world's public-health superpower. Still, they comfortably avoided the doom-laden prophecies of Professor Neil Ferguson, whose Imperial College model, when applied to Sweden by researchers at Uppsala University, predicted a punishing 85,000 deaths as a result of its non-lockdown policy. So far, Sweden has had just under 6,000 deaths. This is despite Ferguson's insistence, a full week after Sweden's daily deaths actually peaked, that fatalities would continue to 'increase day by day'.
Critics of Sweden point out that it still trails neighbours like Norway and Finland in terms of Covid deaths per million. However, we should not be lured into thinking that Sweden sacrificed lives while its Scandinavian neighbours saved them with prudent, humane lockdown measures. Peru and Belgium, both of which top the coronavirus death charts, also imposed some of the most stringent lockdowns in the world.
The significance of government policy is the natural starting point of journalists and politicians in Whitehall. But a global perspective forces us to reconsider the importance of state interventions in favour of more enlightening factors, like each country's age profile, underlying state of health and population density. This is consistent with research conducted by Oxford's Blavatnik School of Government back in May. Following the peak of the first wave in Europe, it found no correlation between the stringency of government measures and deaths from the virus.
In the case of Sweden, biochemical engineer Ivor Cummins has highlighted its lower than typical mortality rate throughout 2019 compared to its neighbours. Otherwise an undoubted blessing, this presented a problem as soon as the pandemic struck in 2020. It meant Sweden was home to a larger proportion of seriously frail elderly citizens than Norway and Finland, which, experiencing higher rates of mortality among the vulnerable in 2019, had fewer to lose through Covid.
This goes some way to explaining why Sweden trails its neighbours. However, it cannot completely absolve the Swedish approach. In a perfect world, the Swedes would have recognised their duty to the untypically large number of elderly citizens who survived 2019 and ensured they also made it through the plague year of 2020 – either by focusing their resources around care homes or emulating the highly sophisticated, Asian-style 'track and trace' regimes. Admirers of the Swedish approach will say that we do not live in a perfect world. But then they should stop lauding Sweden as a model of unparalleled excellence.
Indeed, Sweden is not only paralleled – it has also been decisively outperformed by numerous countries on the measure of Covid-19 deaths. However, that does not change the fact that Sweden has outperformed Britain. Most importantly, it has set a unique if imperfect example that poses serious questions – questions that politicians appear to be in no mood to answer as they rush hastily towards a panicked choice between either localised or national shutdowns.
Sweden has suffered 584 Coronavirus deaths per million, compared to Britain's 633, Spain's 710 and Belgium's 884. It also managed this relatively low death rate without destroying the economic and social lives of its citizens through despotic lockdowns, as all these other countries did.
Today, Sweden does not live in perpetual fear of a second national shutdown, because its leaders never opted for a first. Swedes may even have reached an 'endemic equilibrium' – the point at which a disease ceases to spread through a population exponentially and simply becomes one of the many background risks to which individuals adapt. Belgium, Spain and the UK, on the other hand, after lifting their enforced lockdowns, have subsequently seen a sharp rise in cases since late July (though increased testing played a role here), along with a slower but visible rise in deaths.
Meanwhile, Sweden's infection rate is stable and its seven-day rolling death average has not climbed higher than three since late August. So while we ponder another lockdown, ostensibly to kill the endless cycle of restrictions and re-openings, Sweden gives every impression of having foreclosed that same vicious cycle by avoiding lockdown in the first place.
Moreover, the 'circuit breaker' shutdown, recommended by SAGE and now by Labour leader Keir Starmer, has no discernible benefit in the immediate or long-term. Even the March Imperial College paper, which frightened us into lockdown, made clear that suppression alone cannot stop pandemics. It merely pushes cases and any resulting deaths into the future.
Sneering know-it-alls like to respond that medical professionals are supposed to postpone deaths, and that there is therefore a public-health imperative to impose another national lockdown to postpone as many as we can. Guardian columnist George Monbiot smugly tweeted: 'Hands up everyone who doesn't want their death postponed… Thought not.'
But lockdowns do not 'postpone' deaths in the same way that, say, life-saving cancer treatments do, by extending a patient's life in years and even decades. Lockdowns merely postpone deaths for as long as they are in force – which, under Starmer's proposal, would apparently be just two to three weeks – while also imposing significant costs. Unless policymakers can point to a game-changing treatment or vaccine that will be made available within that time frame, they have an extremely weak case for wrecking yet more jobs and livelihoods and suspending our everyday freedoms.
Even assuming a longer lockdown, using the criminal law to destroy personal freedoms is despotic and cannot go on forever. Responsible adults can decide for themselves if they wish to 'postpone' their risk of death in a state of self-isolated misery, as some petty tyrants would have them do by force of law. Even vulnerable groups of people should be free to socialise and work as they deem appropriate, unmolested by health secretary Matt Hancock's poisonous network of Covid marshals and informants. Individuals can make these judgements according to their own varied circumstances – something that no top-down legal dictate can fully assess.
In reality, Britain faces a choice between a Taiwanese 'Whack-a-Mole' strategy and a Swedish-style herd-immunity approach, combined with a well-funded 'focused protection' strategy for vulnerable people.
The prospect of the first option seems bleak: the government has already spent £12 billion attempting to create a Taiwanese-style track-and-trace system, only without Taiwan's success. No matter how sophisticated the system, it makes little difference if we continue to have extremely low rates of compliance with quarantine orders. Forcing vast numbers of people to isolate for their own good on the suspicion that they may be infected might work okay elsewhere. But governments need to work with the citizens they have, rather than with the citizens they wish they had.
The truth is that loss of life from Covid is vanishingly unlikely for most people. Support should be made available to those with serious physical vulnerabilities who can isolate themselves voluntarily. The rest of us should then be left to get on with our lives and with the task of rebuilding our broken economy. Sweden may not be flawless. But it is important to learn from Sweden's stability and its avoidance of a Fergusonian plague.
There are many measures that countries can take to shield the eldery – policies that both Sweden and Britain, along with others, failed to implement properly in the spring. But unlike national or even local shutdowns, this approach is proportionate to the threat and consistent with liberty, leaving us with a choice that did not exist when the virus was new and rightly engendered caution.
Do we want this pandemic to change us into a permanently wretched and fearful nation? Or are we ready to return, albeit cautiously, to the free and happy conditions under which we once prospered?
Harrison Pitt is a freelance journalist.
To enquire about republishing spiked's content, a right to reply or to request a correction, please contact the managing editor, Viv Regan.