No, racism is not to blame for the virus
Labour has weaponised Covid-19 to make some bizarre identitarian demands.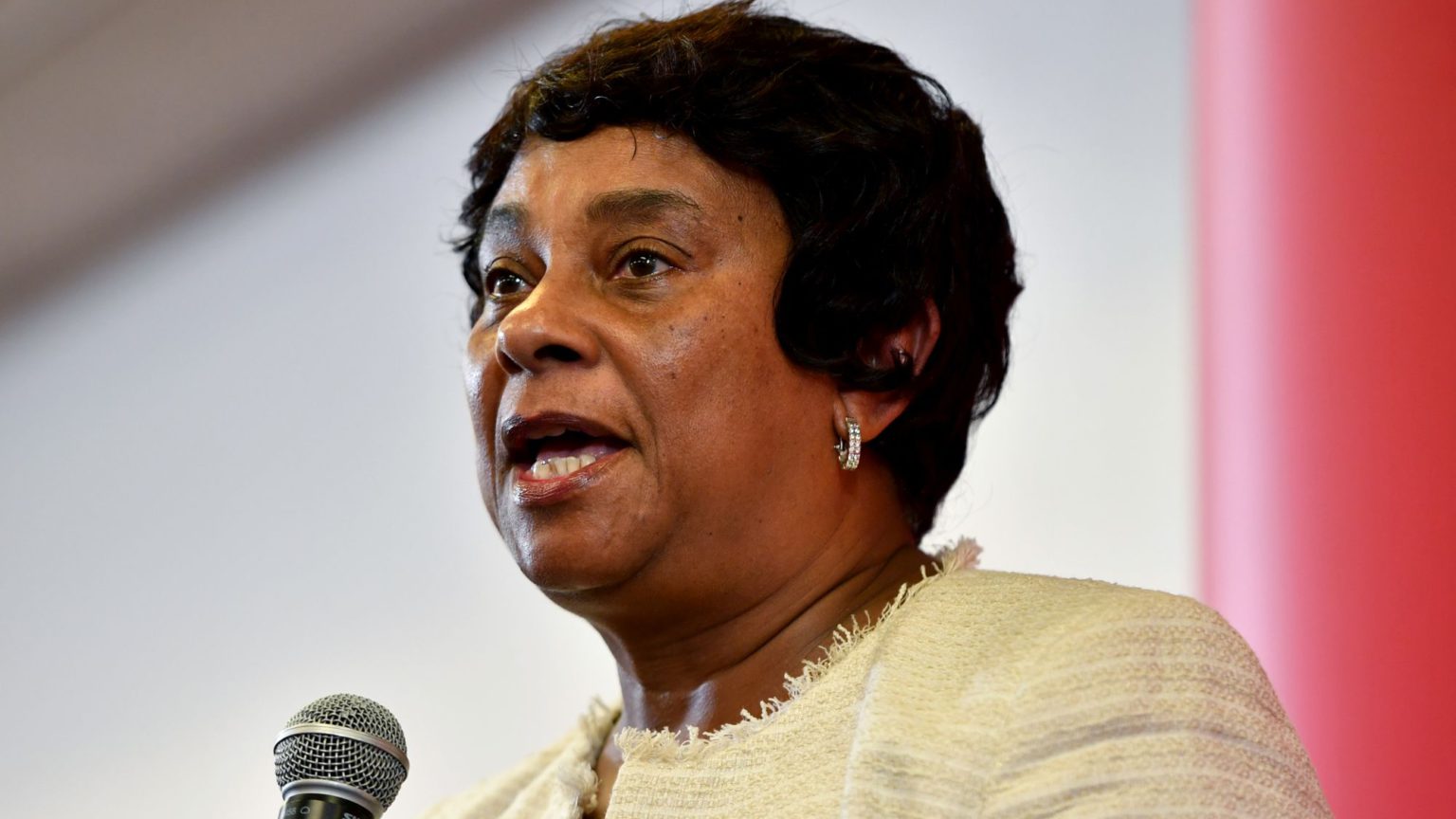 From the moment the coronavirus pandemic reached the UK, it has been weaponised to peddle racial identity politics.
There have been a number of unhelpful political interventions. Back in April, London mayor Sadiq Khan authored a piece for the Guardian in which he described the disproportionate impact of Covid-19 on 'BAME' people as an 'injustice'. In June, in a similar vein, former shadow home secretary Diane Abbott labelled racial disparities in Covid-19 outcomes as 'a form of violence'. Inquiries into these disparities were ordered by Public Health England, the Equality and Human Rights Commission and the Labour Party.
The Labour Party's review is now in, and you can probably guess its main conclusion: coronavirus has 'thrived' in 'BAME communities' because of 'the devastating impact of structural racism'.
The inquiry was led by Baroness Doreen Lawrence. Few can even begin to imagine the immense pain Baroness Lawrence has experienced in her life. Following the brutal, racist murder of her teenage son Stephen, the Metropolitan Police's investigation was nothing short of a national scandal.
This heartbreaking loss, however, does not excuse some of Baroness Lawrence's more questionable and racially charged statements. In the recent past, for instance, she has asserted that the fire service would have responded more quickly to the Grenfell Tower tragedy 'had that been a block full of white people'. This claim vilified London's ethnically diverse fire service, who put their own lives on the line, with an entirely unfounded accusation of racism.
One striking aspect of Lawrence's Covid review is how it goes off on a series of tangents. For instance, in the review's executive summary, its recommendations include 'reforming the immigration system so that it is fair and effective'. It calls for the government to reconsider its 'recourse to public funds' rule, so migrants can qualify for greater forms of state assistance. Most bizarre is its recommendation on the education system: 'The government, working with the devolved administrations, should launch a review into the diversity of the school curriculum to ensure it includes black British history, colonialism and Britain's role in the transatlantic slave trade.'
In other words, the Lawrence review – as well as completely ignoring the impact of the Covid-19 pandemic on more materially deprived and vulnerable sections of Britain's white population – includes policy recommendations that have little to no link with improving health outcomes in modern-day Britain.
To reduce the potential myriad factors at play here as 'structural racism' is an especially crude and dangerous form of victimhood politics. It was pleasing to see government adviser Dr Raghib Ali, senior clinical research associate at the MRC Epidemiology Unit at the University of Cambridge, say that 'structural racism' is not a reasonable explanation for these disparities and that focusing on factors such as occupation and housing would be more helpful.
The Covid-19 pandemic has drawn attention to very real differences between the UK's ethnic groups, based on geography, housing, the structure of family unit, occupation, health, culture and lifestyle. As I have previously noted on spiked, there are glaring ethnic differences in terms of geographical distribution. For instance, 99 per cent of people of Pakistani and Bangladeshi origin live in urban areas; for Black Africans and Black Caribbeans, the figure is 98 per cent. The corresponding figure for white British people is notably lower, at 78 per cent.
Overcrowding and multi-generational living are likely to play a major role in helping to spread the virus. In England, two per cent of white British people live in overcrowded housing. This figure rises to seven per cent, 16 per cent and 24 per cent for people of Indian, Black African and Bangladeshi origin respectively. And certain underlying health conditions, such as diabetes and risk of coronary heart disease, are found at significantly higher rates in people of South Asian origin compared with those of European heritage.
All of these factors and more have contributed to a situation in which ethnic minorities are overrepresented in the cases and death figures. Reducing this complex array of factors to phrases such as 'injustice' and 'structural racism' achieves nothing in terms of heightening the quality of the national debate on public-health strategy. There is certainly a discussion to be had over the degree to which public authorities have effectively tailored health and coronavirus-related advice for various ethnic groups. While it is unfashionable to say in some circles, diversity brings its complications and that is a challenge for all multicultural societies.
Britain is trying to get to grips with what is arguably our gravest social crisis in the postwar era. What we do not need right now is the Labour Party playing racial identity politics in the middle of it all.
Dr Rakib Ehsan is a research fellow at the Henry Jackson Society. Follow him on Twitter: @rakibehsan
To enquire about republishing spiked's content, a right to reply or to request a correction, please contact the managing editor, Viv Regan.