The climate of fear is crippling our mental health
Depression soared during the last lockdown. The second will cause yet more despair.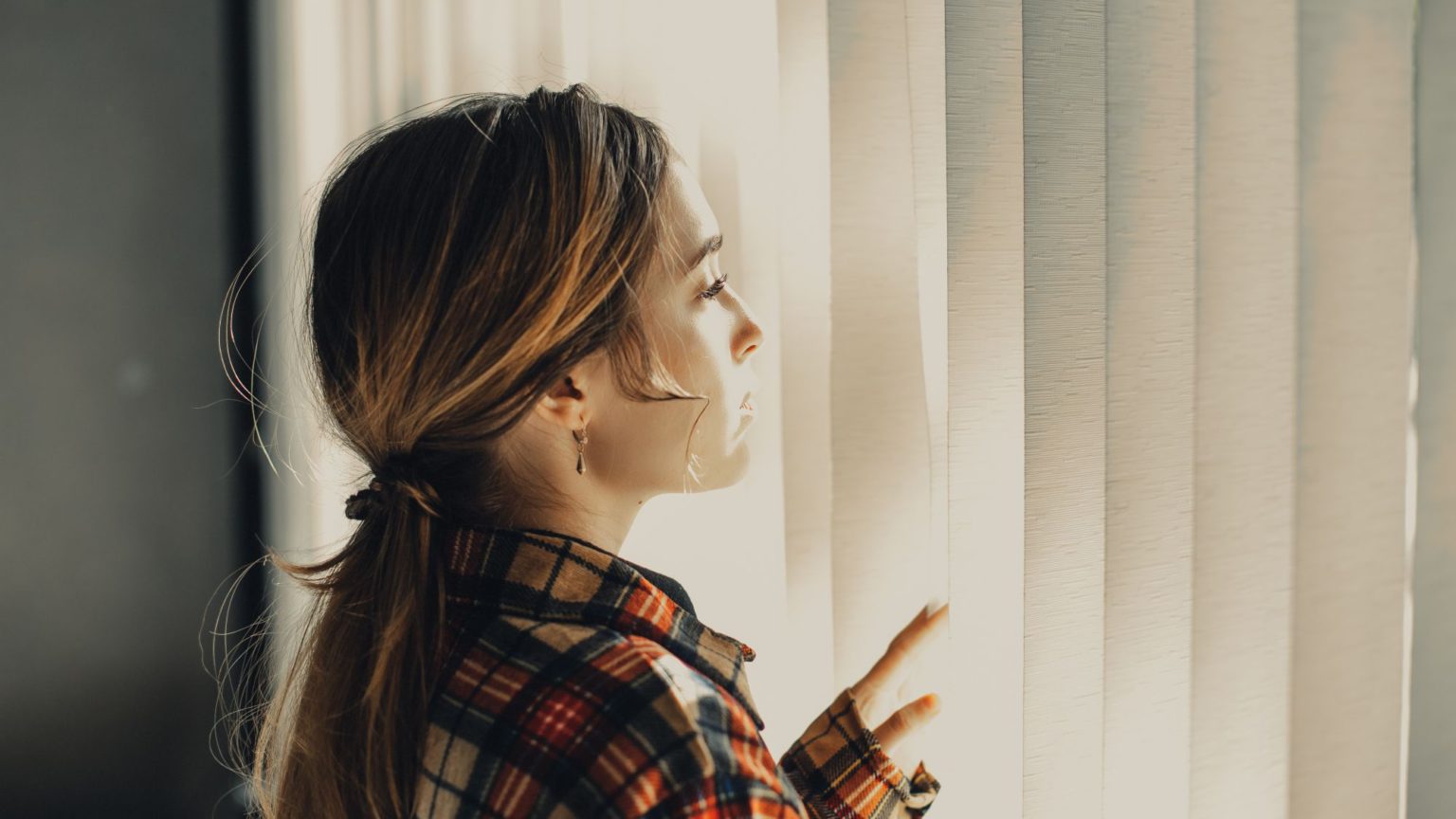 The debate over lockdown is invariably framed in terms of that between two competing needs: the medical and the economic. On the one hand, there are those who say that the health of the nation and the imperative to protect the NHS must be paramount. On the other, there are the lockdown sceptics who say that people's livelihoods and jobs must foremost be safeguarded from ruination.
A third factor is given paltry consideration, especially by government ministers: the issue of mental health. While it is acknowledged that lockdowns will affect the way we live, what is never admitted by the government – and often overlooked by mainstream anti-lockdown voices – is the devastating effect 'staying indoors' has had on our mental health.
One of the few outstanding voices has been Alice Thomson of The Times, who in a recent article related that the Office for National Statistics states that since the outbreak of the pandemic rates of depression have doubled from one in 10 to one in five. Among the most badly hit have been those aged 16 to 39, a group that has reported a 30 per cent rise in depressive symptoms. A paper in the British Journal of Psychiatry suggested that 18 per cent of UK adults reported having suicidal thoughts in the first months of lockdown. Meanwhile, in June the Institute for Alcohol Studies reported that almost a third of people had been drinking more.
Although some rates of depression and anxiety are directly related to the pandemic itself, a more common cause of these symptoms has been lockdown and government diktats over the summer. There have been countless reports and accounts of people driven to despair and depression by the loneliness, the spirit of paranoia and feeling of being watched and judged, with the ubiquitous masks giving a horrific sci-fi film aura to everyday life.
I myself, a healthy fortysomething, haven't been afraid of the virus itself since April. But the state of British society in 2020 has sent me to despair and nightmarish gloom. So many millions feel the same. Is this the price we will have to pay for the next four weeks, for a not very lethal virus that is not currently the biggest killer in the UK? And what of the price we will have to pay in the future, with a vulnerable generation who grew up in a climate of fear, suspicion and paranoia? The actions of the government this year will have devastating effects in the future. We know the dire material fallout of Lockdown 2. Less well recognised will be its equally ruinous mental fallout.
---
John Sessions: autodidact extraordinaire
John Sessions, who died on Monday, wasn't one to wear his learning lightly. The affable actor and comedian, best-known as a panellist on Channel 4's Whose Line Is It Anyway? and protagonist on the BBC's surreal comedy-drama, Stella Street, was an unashamed and conspicuous brainbox and polymath.
He could recite verbatim Finnegans Wake. He did one man stagings of Chekov. He could impersonate Keith Richards, Michael Caine and Al Pacino, flaunt his copious encyclopaedic knowledge on QI, adapt himself to the cinema with ease, or, on Whose Line Is It Anyway?, improvise the scenario of Ernest Hemingway going to the dentist or James Joyce at the seaside.
Sessions admitted that his public persona of 'Mr Swotty' could be irksome and that his immodest displays of erudition made him a 'bit punchable'. The actor Timothy Spall described him as 'a bit of a clever dick'. In one famous edition of Whose Line Is It Anyway?, in which contestants were asked to portray the person with whom they would least like to be trapped in a lift, Paul Merton stepped forward and said: 'Hello, my name's John Sessions.'
He blamed his 'over-compensatory urge to intellectualise' and tendency to show off on the fact that, unlike so many of his thespian and comedic contemporaries, he did not go to Oxbridge, having studied at Bangor University instead. However, Sessions had displayed attention-seeking tendencies even as a boy.
His life is a reminder of an eternal, profound truth: that feelings of insecurity and social inferiority needn't be a bad thing, but quite the opposite. Sessions had what Alfred Adler called an Inferiority Complex, something the Austrian psychotherapist believed was a good thing, a beneficent state of mind that motivates an individual to seek power and recognition.
And so why shouldn't this brilliant autodidact have flaunted his acquired knowledge and abundance of talent? If you put in the hard graft you earn the right to parade your significant cerebral wares.
---
Wokeness long predates Twitter
During this year we've all had to find more ways to entertain ourselves indoors. Mine has been reading more books than I would naturally, especially rereading escapist or humorous literature in order to lift the spirits. This has entailed taking recourse to some collected works of Peter Simple.
'Peter Simple' was a column that appeared in the Daily Telegraph from the mid-20th century until 2006. From the 1960s, it was written by Michael Wharton. It blended orthodox Tory invective with flights of fancy, with Wharton inventing a fantasy world full of right-on (or in today's parlance, 'woke') grotesques, such as Mrs Dutt-Pauker the enormously rich and privileged north London socialist; Neville Dreadberg, the self-publicising and talentless avant-garde artist and writer of the 'classic documentary television plays' dealing with crime, corruption and cannibalism; Dr Heinz Kiosk, the psychoanalyst who concludes every invective with the bellicose refrain 'We Are All Guilty!'; and Dr Spacely-Trellis, the Bishop of Bevindon, who is so achingly progressive that he barely believes in God at all.
As you can glean from this list, such characters wouldn't be out of place in a satire today. This is because their real-life equivalents are very much with us. One entry from 1964 stuck out. It features Dr Spacely-Trellis defending a poster depiction of a nude Christ in the face of opposition from crusty conservatives, and it reminds us that the paradox of those preaching liberal tolerance using hateful language long predates Twitter. The passage concludes:
'"The people who are objecting to this poster are the sort who voted Tory at the General Election. As Christians we must be charitable and understanding to this filthy subhuman scum", he added, his face turning purple and his eyes starting out of his head. "But I would not care to be in their shoes on Judgement Day.'"
Patrick West is a spiked columnist. His latest book, Get Over Yourself: Nietzsche For Our Times, is published by Societas.
To enquire about republishing spiked's content, a right to reply or to request a correction, please contact the managing editor, Viv Regan.