The vaccine is no excuse for continued lockdowns
Doubling down on the restrictions will have devastating consequences.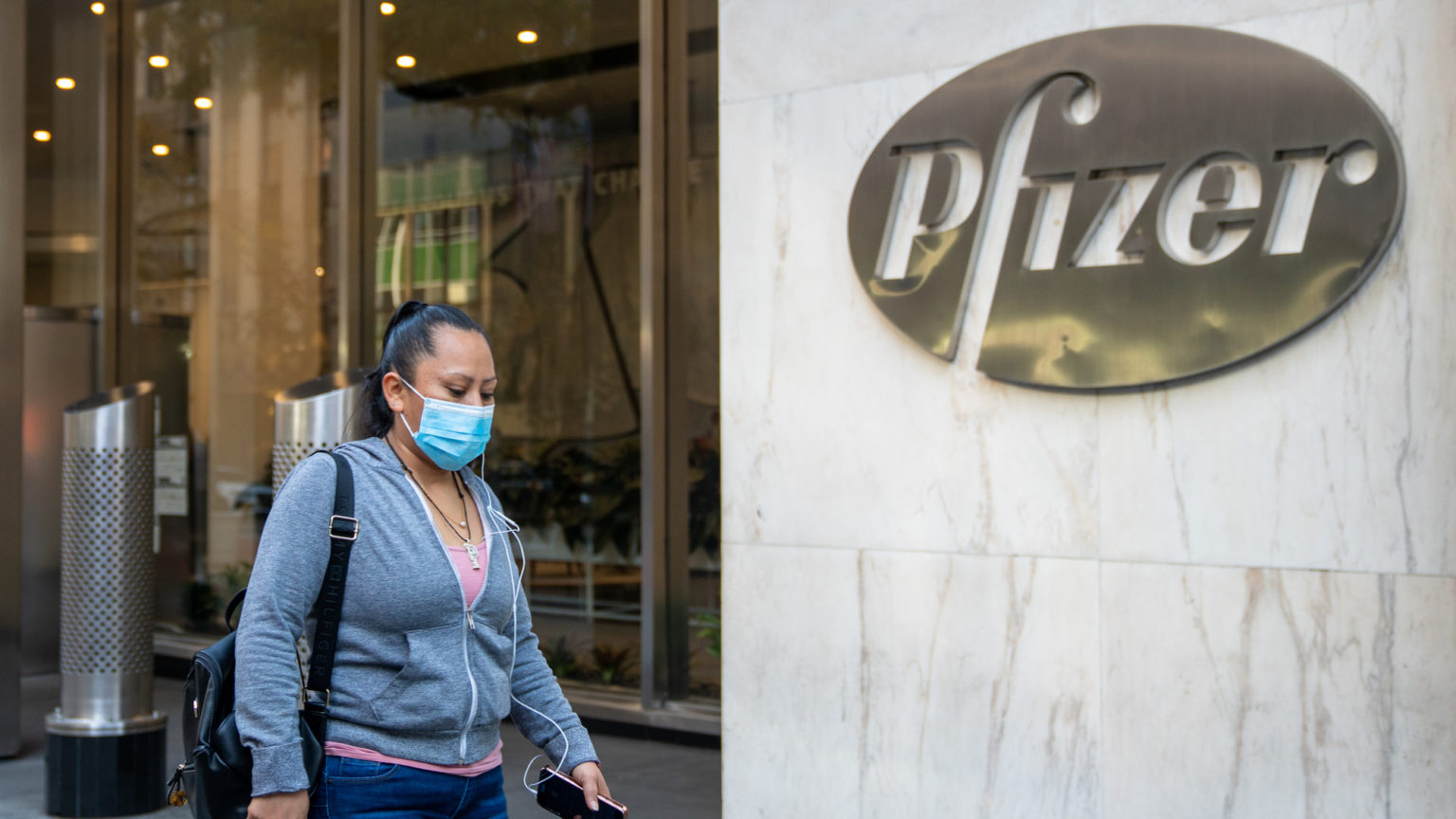 The initial results published this week for a Covid-19 vaccine are hugely heartening. The vaccine, being trialled by Pfizer and BioNTech, was tested among a group of 43,538 participants. Half were given the candidate vaccine, half were given a placebo. The interim analysis comes after 94 cases of infection among the participants and suggests that the vaccine is 90 per cent effective at preventing mild illness.
These are interim results and the vaccine may not be quite as effective when we have a wider pool of data. The results are only for mild illness, so while we might presume it will prevent serious illness, we don't know as yet. Nor do we know if it will prevent those vaccinated from becoming infectious. And it will be a couple of weeks before there is enough safety data to allow governments to approve the rollout of the vaccine, although the initial signs are good on that front.
Simply knowing that it is possible for an effective vaccine to be produced at all is a massive relief. The timescale for creating candidate vaccines, setting up trials, finding volunteers and analysing results has been pretty astonishing. Forget Boris's mass testing programme – this is the real 'moonshot' of the Covid crisis.
And like the Apollo missions, this has been many years in the making. The Pfizer / BioNTech vaccine is the first (hopefully of many) RNA vaccines. Rather than using a neutralised version of the real infection, an RNA vaccine uses messenger RNA (mRNA) to deliver instructions to human cells to make proteins containing part of the virus's genetic code. Our immune system then responds to those proteins to produce immunity.
The process is quicker than a traditional vaccine because there is no need to cultivate large amounts of the virus, which then needs to be weakened to make it safe to inject into patients. There might also be issues with creating the right form of the virus because viruses mutate. The speedier method of production for an mRNA vaccine means that alterations can be implemented faster, too.
The work on mRNA vaccines has been going on for years, particularly with the aim of making personalised treatments for cancer. Like America's Moon mission, it takes a long time to become an overnight success.
That's the good news. But for once, the government was right to lower expectations a little. There are 10million doses of this vaccine apparently ready to go in Belgium once approval is given. The process requires two doses, three or four weeks apart, for full effectiveness. That means we have enough ready to go for five million people. The vaccines must be kept at a temperature of -70 degrees Celsius. So while preparations are already underway, the health secretary, Matt Hancock, is right to describe this as 'a mammoth logistical operation'.
With swift approval and a rapid rollout, we might hope to get the first five million people protected by early to mid-February. By then, with 90 per cent effectiveness, 4.5million people would be getting protection from this vaccine, leaving over 60million people who are not protected by it.
However, that's not the whole story. It is clear that millions of people have already been exposed to the virus. The infection fatality rate of Covid-19 appears to be roughly 0.5 per cent. We have already seen at least 50,000 deaths in the UK from this disease. A back-of-an-envelope calculation would then suggest about 10million people have already had it and, a tiny number of possible reinfections aside, have immunity. How long that immunity lasts is open to debate, but it will surely be long enough to see us past this winter crisis at the very least.
Given that there are now an estimated 50,000 new infections per day, a lot more people will be infected over the next few months. Using the back of a different envelope, if that continues, then by mid-February that would mean something like five million more people who will have been exposed. Infection rates do seem to be slowing, so it may not be that high. But the reality is that naturally acquired immunity will still be playing a major part in protecting the population – probably through to the spring, when cases will hopefully decline once more.
The vaccine will thus be speeding up the process of reaching herd immunity rather than being a game changer in its own right. That would seem to be the tale of the data on the second wave so far. Regions that were hit hard first time round are getting significantly lower numbers of cases now.
Moreover, the death toll seems to be markedly lower, running at about 300 deaths per day – a third of the spring peak. No doubt some of that is due to social-distancing measures. Nonetheless, it seems likely that it is becoming harder for the disease to spread simply because more people have had it. While Blackburn currently tops the charts, with over 700 cases per 100,000 people, London has just 140 cases per 100,000. Cases have declined in the places that were worst-hit three weeks ago, even before Tier 3 restrictions were imposed, never mind the England-wide lockdown.
Having downplayed the short-term possibilities for a vaccine, the UK's governments are doubling down on lockdown measures, demanding that we 'stick to the rules'. No doubt many people will see this as the 'final push' to get back to normality. But the reality is that the 'final push' could go on for months – especially if we slow the spread of the virus through further lockdowns.
That has consequences. Businesses will continue to go under. Unemployment is on the rise. In Wales, next summer's school exams have already been cancelled. University students are still wondering if they'll be allowed home for Christmas. Isolation and depression abound.
The vaccine should be allowing us the possibility of opening up, not justifying more restrictions. Shielding the most vulnerable people, with the real possibility of being vaccinated in a few weeks, looks much more bearable than an endless long haul. Unlocking society and allowing the virus to spread among those who are unlikely to become seriously ill looks an even better strategy than before, especially as it becomes increasingly clear that the NHS is coping with the current level of infections.
That is not to say that we should simply flip back to complete normality immediately. We should keep a careful watch on the figures to ensure that health services can treat both Covid patients and non-Covid patients alike. But we can go a long way towards a more sustainable situation with smarter policies that emphasise the importance of personal and social freedom.
Rob Lyons is science and technology director at the Academy of Ideas. He is speaking at the online discussion, Conquering Covid: is there a better way?, on Thursday 12 November at 7pm (UK).
To enquire about republishing spiked's content, a right to reply or to request a correction, please contact the managing editor, Viv Regan.