Schools must stay open
Shutting them won't just damage our education. It will also wreck our future.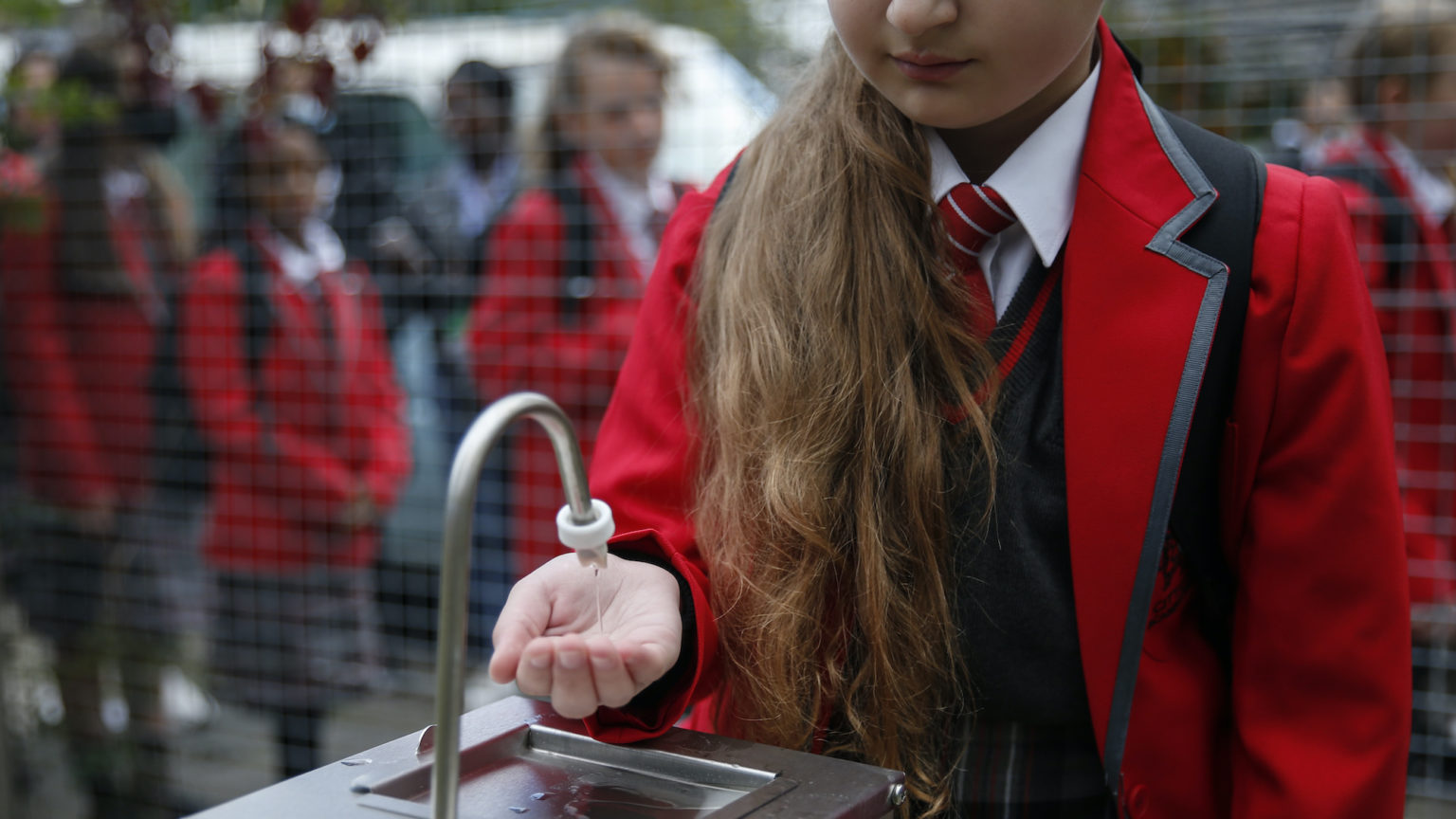 There will continue to be debates about the pros and cons of the second national lockdown. Yet, as it stands, the government has made its choice, and it will just have to lie in its bed of economic devastation. We should be grateful, however, that it didn't shut schools again, and here's why.
When schools reopened in September, the normal problems that accompany the start of a school year were amplified by the underlying anxiety that continues to stalk the corridors. Teachers have been struggling, pained by the difficulty of maintaining Covid restrictions, the separation of students and the pressure of an education system geared towards exam results. But they are coping, and often impressively so. They are showing, in short, that schools can stay open.
Indeed, despite the difficulties, schools have made tremendous progress at helping students, providing unprecedented levels of assistance and advice in order to overcome the damage done by the last lockdown. This can be seen in the extra lessons and support sessions laid on, and even in just the added sensitivity with which teachers are dealing with the concerns and fears of their pupils.
Schools' ability to cope amid a raft of social restrictions is one reason why we should resist the calls of those who want to shut schools down again, despite the lack of threat Covid poses to the young. The second, more important reason is the harm schools shutting again will do to young people, not just educationally, but socially and psychologically. If the government shuts down schools again, it will exacerbate the sense of rejection and resentment fostered among us by the first shutdown.
The role schools are playing during the months of social restrictions and now lockdown cannot be underestimated. Amid the strangeness and constraint of it all, schools remain a space of normality and calm, an opportunity to pursue one's passion for learning. This space is needed to insulate children from the stifling pressures of the outside world. More importantly, school remains a place in which the work ethic is valued, a reminder that effort goes a long way. Without this there is an increasing danger that we, the youngest generations, will simply give up. If politicians and unions don't think schools are important enough to keep open, then why should we think they're important enough to commit ourselves to?
The concerns of those facing exams shows the damage the first lockdown did to morale. Many sixth-formers speak of their disenchantment, and how their work is meaningless. Many say they just want to go home. This despondency is born of the sense that their education could be broken again, or, worse still, handed over to the officials who screwed over the year above during this summer's exam-results fiasco.
This disillusion and despondency has only deepened since the nation was plunged into a second lockdown. Now a school shutdown seems a very real possibility, like a timebomb in our midst.
Some may argue that this all sounds like the normal angst from which many teenagers suffer. But this year is different. Many school students now feel genuinely aggrieved. We went into a lockdown, shut out of the institutions which were meant to guide us into the future. Poorly and hastily designed online learning was no substitute. Schools' closure left many young people feeling rejected and not a little betrayed. When students returned to school this autumn we did so with far less trust in the institution than we had before.
The fight for education is vital in itself. But we also need to recognise the role schools play in giving purpose to the lives of the young. Shutting them down, therefore, deprives the young of purpose, and contributes to the broader crisis of identity and belonging that has been such a noticeable phenomenon over the past decade.
This loss of purpose, this crisis of belonging, entrenched by lockdowns, might not be immediately clear. But it is there all right, under the skin of the rising generation – the next school leavers, the next university graduates. It is prompting them to question not just the fundamentals of education but also their direction in life.
Of course, becoming an adult has always been internally destabilising for the young. But thanks to the trauma of the lockdown and the economic devastation to come, growing up today is a much darker affair. Not least because it is becoming harder to find our place in adult society.
The lockdown of universities, banishing many lectures online and destroying student social life, has further undermined young people's confidence in their adult futures. The sight of prison-like barriers being erected at the University of Manchester, before students pulled them down, was especially dispiriting. It did great harm to the idea that universities are a space for students.
And with the labour market rapidly contracting, particularly for those at the beginning of adulthood, post-school life looks bleak. There is no clear light at the end of the tunnel, leaving many of us to wonder if the adult world has any need for our knowledge and skills at all.
That is why the government must allow the education of the future generations to continue. The consequences of a second lockdown in schools would jump-start a deeper internal crisis among students. It would further disconnect us from educational institutions, severely undermine our faith in the future, and further estrange us from adult society more broadly. Keeping schools open has never been more important than it is right now.
Emma Gilland is Year 12 student and co-author of The Corona Generation: Coming of Age in a Crisis, written with Jennie Bristow. It will be published by Zero Books in 2021.
To enquire about republishing spiked's content, a right to reply or to request a correction, please contact the managing editor, Viv Regan.