The Law Commission's totalitarian vision
It wants the state to restrict what you can say – even in your own home.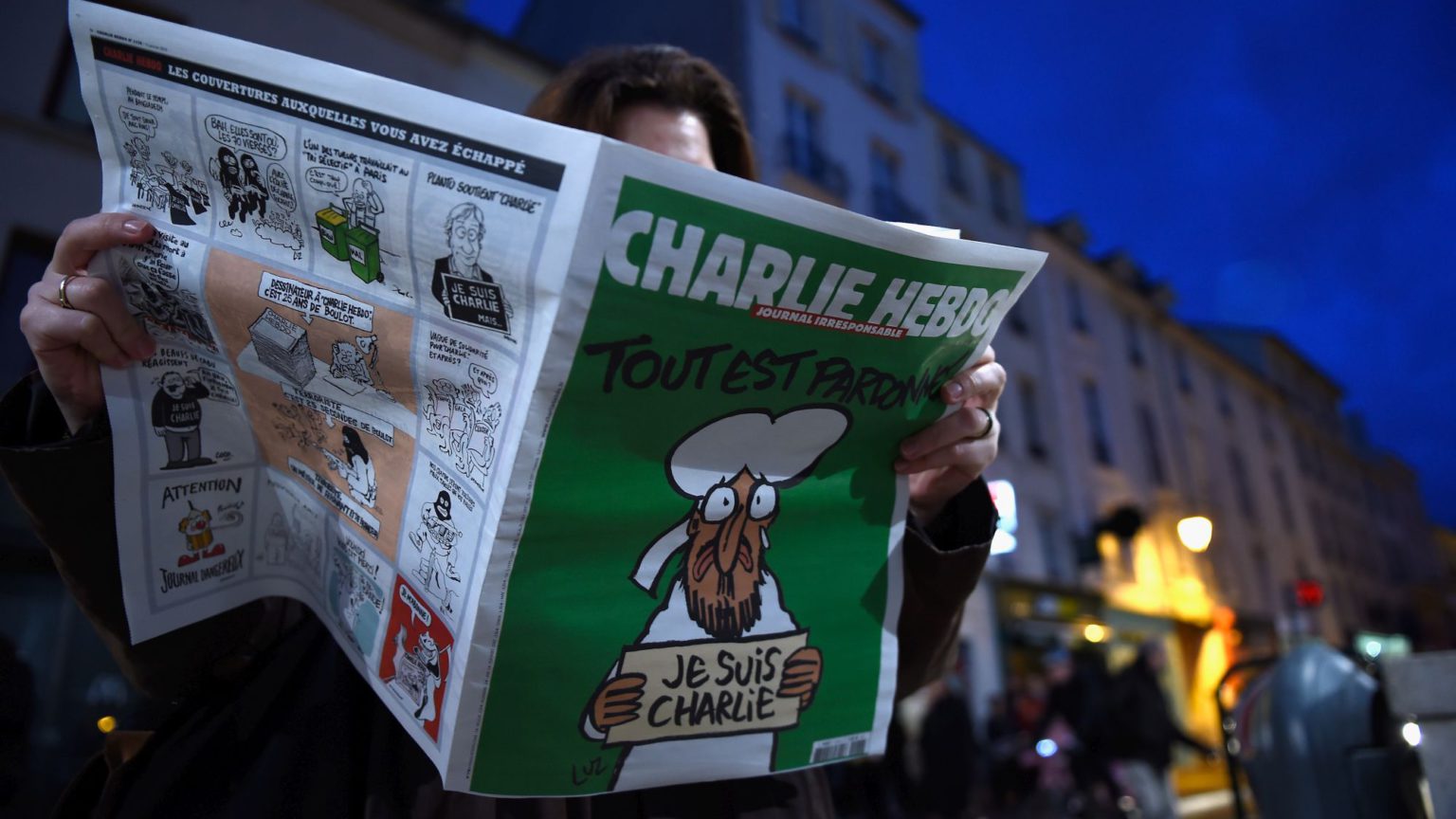 To date, the British establishment's support for President Macron's defence of free speech has been conspicuous by its absence, not least its shameful under-reporting of the beheading of teacher Samuel Paty, slain for sharing some drawings of Muhammad.
One organisation in Britain does not see it that way. The Law Commission is an unelected quango whose job it is to think up changes to the law. This autumn it published a chilling 533-page call for reforms to 'hate crime and hate speech' laws, which tells the government that Britain's repression of free speech has not gone far enough. As our briefing at the Free Speech Union outlines, the legislation it wants brought before parliament is tantamount to an Anti-Free Speech Bill, and would be unprecedented in this country.
The commission thinks freedom of expression is merely one among '[other] rights' and should be balanced against 'setting parameters for acceptable conduct'. The proposals that result from this mealy-mouthed authoritarianism include expanding the 'protected characteristics' already outlined in law (race, religion, sexual orientation, disability and transgender identity). To this existing list, the commission would like to add women (under the patronising assumption that women need some kind of protection from 'hostile' speech), age, and even 'alternative subcultures', like punks – as if a subculture renowned for anarchistic rebellion against the state needs special state protection. Much else in the document would be comic were it not so sinister.
Our panoply of speech laws does not yet cover what you say in your own home. The commission wants to change this, so that using a word merely 'likely' to 'stir up hatred' against any 'protected' group in the privacy of even your own bedroom could see you jailed for up to seven years. It is no exaggeration to say that this attack on privacy feels totalitarian in its ambition.
Chillingly, the commision also wants to make it easier to prosecute people for 'stirring up hatred'. It wants the offence extended beyond written material, so that people who share 'inflammatory images' could be prosecuted. This would be facilitated by creating new ways for people to inform on their fellow citizens for speech crimes, since the commission believes there are currently too many 'barriers to reporting'.
'Inflammatory cartoons' will not be covered by our right to free speech. The commission argues that, 'Several recent incidents involving inflammatory images create grounds for concern', which 'include Islamophobic cartoons'. Noting that someone who sends an inflammatory cartoon could in theory already be prosecuted under section 127(1) of Tony Blair's Communications Act 2003 (as a 'grossly offensive' electronic communication), the commission complains that 'this does not carry the same gravity or labelling as the stirring-up offences', claiming the 'fundamental harm' is not offence, but that it 'incites hatred'. The commission proposes that the offence of 'stirring up hatred' under the Public Order Act 1986 should extend beyond written material, meaning people who publish 'inflammatory images' could spend up to seven years in jail.
The commission refers to various cartoons, including the troglodyte anti-Semitic murals that so titillated certain Labour MPs, but makes it abundantly clear that its plans include Muhammad cartoons. These the commission discusses at length, calling the Danish cartoons 'infamous', and citing an American jurist who 'acknowledged' that the British media were right not to publish them in the interests of public order.
Some claim this is not really what the Law Commission intends. First, they say it would only target the really vicious stuff, like images implying all Muslims are rapists. But this doesn't stack up. It could easily be claimed that cartoons like those published in Denmark – Muhammad with a bomb for a turban – incite hatred.
Second, it is claimed that the Charlie Hebdo and Danish cartoons could anyway be caught for 'gross offence' by the Communications Act, which the commission wants amended with a test of 'actual harm'. But this is a separate proposal, and the commission is clamping down elsewhere. Any extension of the kind the Law Commission proposes would inevitably take in Muhammad cartoons, an extraordinary reward for terror. There is more than a hint of Stockholm Syndrome in all this.
But what kind of a state censors cartoons or bans art? In 1936, Russian author Demyan Bedny penned a satirical – and highly offensive – opera called Bogatyrs ('Great Heroes') which portrayed historic religious figures like Prince Vladimir as howling debauchees, a treatment for which authorities pulled the play (for 'antihistorical and mocking depictions'). Bedny was lucky: others were shot for less. In 1949, Russian art scholar Nikolay Punin's own artistic offensiveness lay in claiming that the ubiquitous Lenin portraits were themselves tasteless. Punin would die in the gulag. In due course, Khrushchev banned avant garde paintings: 'The Soviet people don't need all this. We declare war on you!'
The Stalinist state had strong views about what constituted acceptable art. So does Britain's, apparently, in 2020.
Radomir Tylecote is director of research at the Free Speech Union.
Picture by: Getty.
To enquire about republishing spiked's content, a right to reply or to request a correction, please contact the managing editor, Viv Regan.