'This is an abusive government'
Emma Kenny on lockdown's disastrous impact on mental health.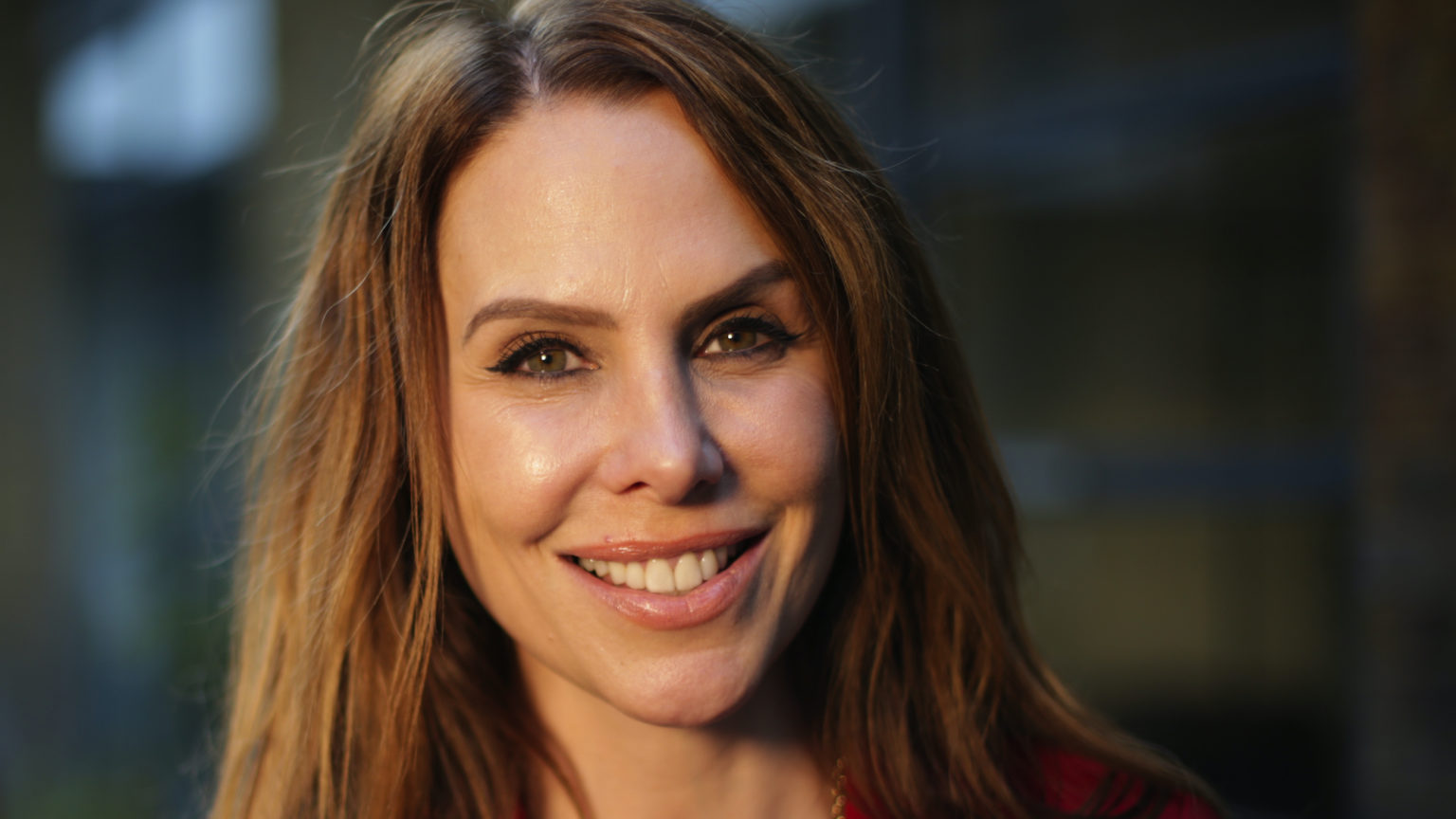 The devastating effects of lockdown continue to be felt, among them the severe impact on mental health. Restrictions on social contact, disruption to education, the closure of workplaces and an overriding narrative of fear mean many people are stuck at home feeling lonely and scared. Emma Kenny is a psychologist, TV presenter, writer and commentator on mental-health issues. She is resident psychologist on ITV's This Morning. spiked caught up with Kenny to discuss the mental-health impacts of lockdown.
spiked: In terms of mental health, what has changed during the pandemic?
Emma Kenny: It has been a really unusual experience, because there's so much division. If the government really cared, and was really looking after people's best interests, we would not expect to see large numbers of people unable to access financial aid, while at the same time it has furloughed people who are relatively comfortable.
When people don't have autonomy, it causes resentment and fear. Even though total security is a myth, we do tend to feel we have a level of control over our environment. When we don't feel we have that control, we lose our foundations.
This relates to the issue of removing people from the individuals they love. We know that social isolation heightens health risks as much as smoking 15 cigarettes a day. Previously, the NHS cited social isolation as a major cause of death. This year, we have suddenly stopped talking about it, and started acting as if it's good for us to be separated from our loved ones.
spiked: What are people saying to you in your clinics that's really standing out?
Kenny: There are so many different things. I hear from a lot of people who are traumatised, who feel they are controlled by the state, and are massively scared of masks because of issues of abuse. I'm trying to calm people down, because they have started to look online at some of the more conspiracy-based content.
There is a lot of depression and anxiety, and I can't tell you how many parents have suicidal teenagers. I have had stories of kids with attachment issues going to trauma sessions, and the practitioners were wearing masks, visors, gloves and aprons. Imagine being a child in that context, sitting in front of somebody who looks like an alien, and then trying to have a relationship with them. It's very problematic.
spiked: What other problems have you seen among children?
Kenny: Charities are reporting higher incidences of health anxiety and OCD as well as eating disorders in younger people. They are talking about kids self-harming.
My job as a practitioner is to expose people to their fears. I can help them get used to the fact you are going to be around germs, for example. But the government is literally doing the absolute opposite. It's saying you could 'kill your gran'. Children, and sometimes very young children, are hearing that. It's tragic.
Part of my work is to help people empower children to accept that the death of loved ones is part of human experience. But the government has, again, done the absolute opposite and said that, basically, we should not love people. Loving them might kill them. Touching them might kill them. Going near them might kill them. This message has been given knowingly and willingly. And psychologists have helped to do that, which disgusts and terrifies me.
spiked: Where have we gone wrong with the restrictions?
Kenny: I think all of the restrictions are damaging. At the beginning, I was absolutely behind them all. But then I started to do research, and I realised the issue with this virus might be more to do with people who were already ill and vulnerable.
Meanwhile, I watched the desecration occurring in care homes. Most people are only in care homes for nine months, so most of those who have died recently will have died without seeing family. Those ethical questions started to appear, about living versus just existing.
If you live in a beautiful middle-class area and are on furlough, you may be having a great time. But it's different for someone who has just lost their education, who lives in a high rise in Tower Hamlets with an abusive dad. I'm looking at the poorest and most marginalised, and I'm asking what we need to do to make their lives better. The fact that the life expectancy in the most deprived areas is lower than the average age for a Covid death is striking. Are we keeping them safe if we are reducing immunity by not having them around people who they love?
People feel angry with me because I want this freedom. There must be a buy-off for them. It must feel better for them to be locked up, wearing face masks, kept away from other people and potentially paid to stay at home. That gives us a sense of how much our communities need to change, because nobody should feel that's a better life.
spiked: Over the past few years, there have been so many campaigns around mental health. But now it feels like it's not even an afterthought. Isn't that strange?
Kenny: I have found all of this strange. The impact on mental health has been catastrophic. We are deconstructing what makes people healthy. People talk about how one in five people who have Covid will deal with mental-health issues. Covid is in the driving seat, not the four out of five people whose mental-health issues are because of unemployment, poverty, abuse and all the other causes. That approach really scares me.
There are some people who will need real help being reintegrated into society. We should look at how we can end restrictions and return to normality in a way that makes people feel they can trust their environment, and also bring back human contact. In the long term, if we are not going to do that, we are never going to return to what was human – interaction, social connection and loving bonds.
The government has completely rejected and abandoned a large percentage of the population. Those people don't have money and don't have a voice. We have around 14million people living in poverty in the UK. We have households without an internet connection. Those people are not taking part in polls. That's a lot of people who can't tell you how unhappy they are.
Emma Kenny was speaking to Fraser Myers.
To enquire about republishing spiked's content, a right to reply or to request a correction, please contact the managing editor, Viv Regan.