But when will we actually be free again?
We're leaving this unnecessary lockdown with stricter rules than when it started.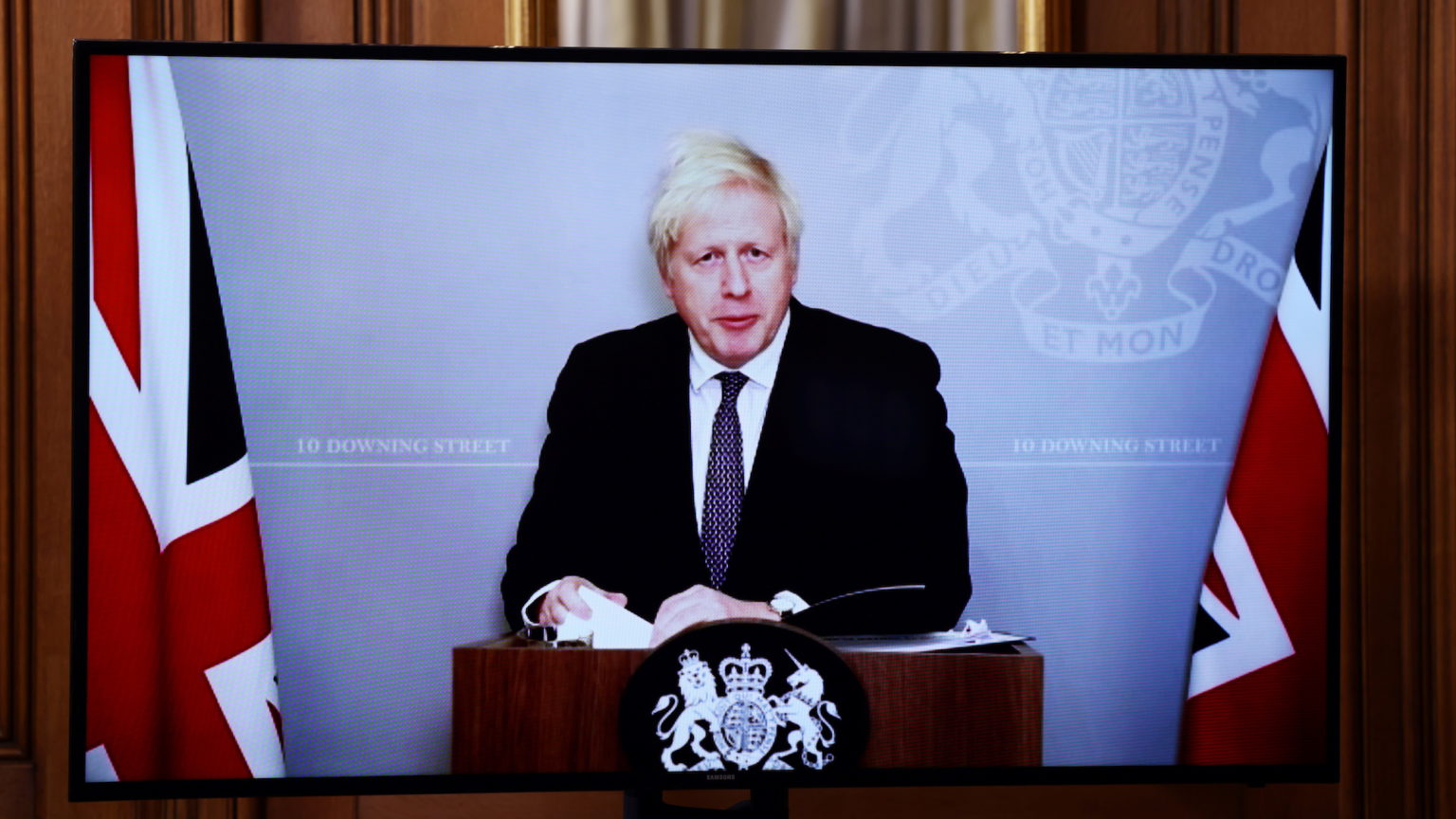 Lockdown is dead. Long live lockdown.
Officially, the England-wide lockdown ends on 2 December and will be replaced by the three-tier system. In truth, the tiers themselves have not only been 'beefed up' (ie, made more restrictive), but the government has also warned that most of England will be in either Tier 2 or Tier 3 – the two most restrictive tiers. In other words, many places will find themselves under stricter measures than when the four-week lockdown began.
This is a strange situation to be in after a lockdown that was not even necessary. The government scientists' wild predictions of thousands of deaths per day had already been debunked and were quietly retired before the lockdown was voted on.
On the day we entered lockdown, I pointed out on spiked that cases were levelling off and even falling in some of the worst-hit areas – not exploding out of control, as the government was telling us. Falling infections and falling cases have, following an expected lag, translated into falling hospitalisations. Science writer Matt Ridley has pointed out that even deaths have stabilised unexpectedly early – too early to credit the lockdown at any rate.
Any opening up is good news, but should we really be grateful, as Boris Johnson suggested yesterday, that you no longer need to give the authorities a reason to be outside your house? In large parts of the country, the difference won't be that noticeable. The main differences between Tier 3 and the current lockdown are the return of places of worship, gyms, outdoor sports and non-essential retail, though much else will remain closed.
In Tier 3, the all-important pub will only be allowed to open for takeaways (and so most probably won't be open at all). Tier 2 allows pubs to reopen, but only if they serve substantial meals – a stricter rule than before the lockdown. Though the dreaded 10pm curfew has been pushed back to 11pm.
But while customers might be pleased just to be back at the pub, the harsher rules will add yet more pain to one of this year's worst-suffering industries. The chief executive of the British Beer and Pub Association says that under Tier 2 restrictions alone, '90 per cent of pubs will be unviable and will only be able to operate at a loss'. These added restrictions come with no additional evidence that pubs and restaurants are playing a large role in the spread of the virus. No amount of wishful thinking is going to stop teenagers and young adults meeting up. And given all of the resources piled into infection controls, additional cleaning, table service and new guidelines, meeting at pubs is far less risky than meeting other households in the home.
To shore up support and compliance with the measures, the government is dangling two periods of respite in front of us: Christmas and the vaccine. All four nations of the UK have agreed to allow several households to mix between Christmas Eve and 28 December. 'Tis the season to be "jolly careful"', said the prime minister yesterday to a groaning nation. The beefed-up tier system is being justified by pointing to Christmas. Though there are still some 'Zero Covid' adherents who think Christmas can wait, the government has tacitly acknowledged that mass rule-breaking would make it difficult to demand compliance in the new year.
But even the Christmas break will be tough if the advice is followed to the letter. Public-health types say we should celebrate Christmas in the cold – either opening presents outdoors or by keeping all the windows open. The Times reports that the prime minister's spokesman refused to be drawn on 'whether people should wear jumpers to protect themselves against the resultant cold draughts'. 'It's for individuals to make that decision', he said. Perhaps there is some libertarian instinct in the PM yet.
Some SAGE advisers have claimed that every day off at Christmas will need five days of lockdown in January. But once the Christmas break is over, the louder justification for the measures will be the call to hunker down until the vaccine is rolled out. Leaked NHS documents suggest that, if the vaccines are approved by December and there are no supply issues, most of the public could be vaccinated by April 2021. Health secretary Matt Hancock has said that life could be 'getting back to normal' by Easter. That would bring us to a whole year of lockdown and social-distancing measures.
Let's hope we remember what it's like to be free if we're let out.
Fraser Myers is a staff writer at spiked and host of the spiked podcast. Follow him on Twitter: @FraserMyers.
Picture by: Getty.
To enquire about republishing spiked's content, a right to reply or to request a correction, please contact the managing editor, Viv Regan.