A right royal assault on press freedom
The attacks on Martin Bashir are part of a broader royal campaign against media freedom.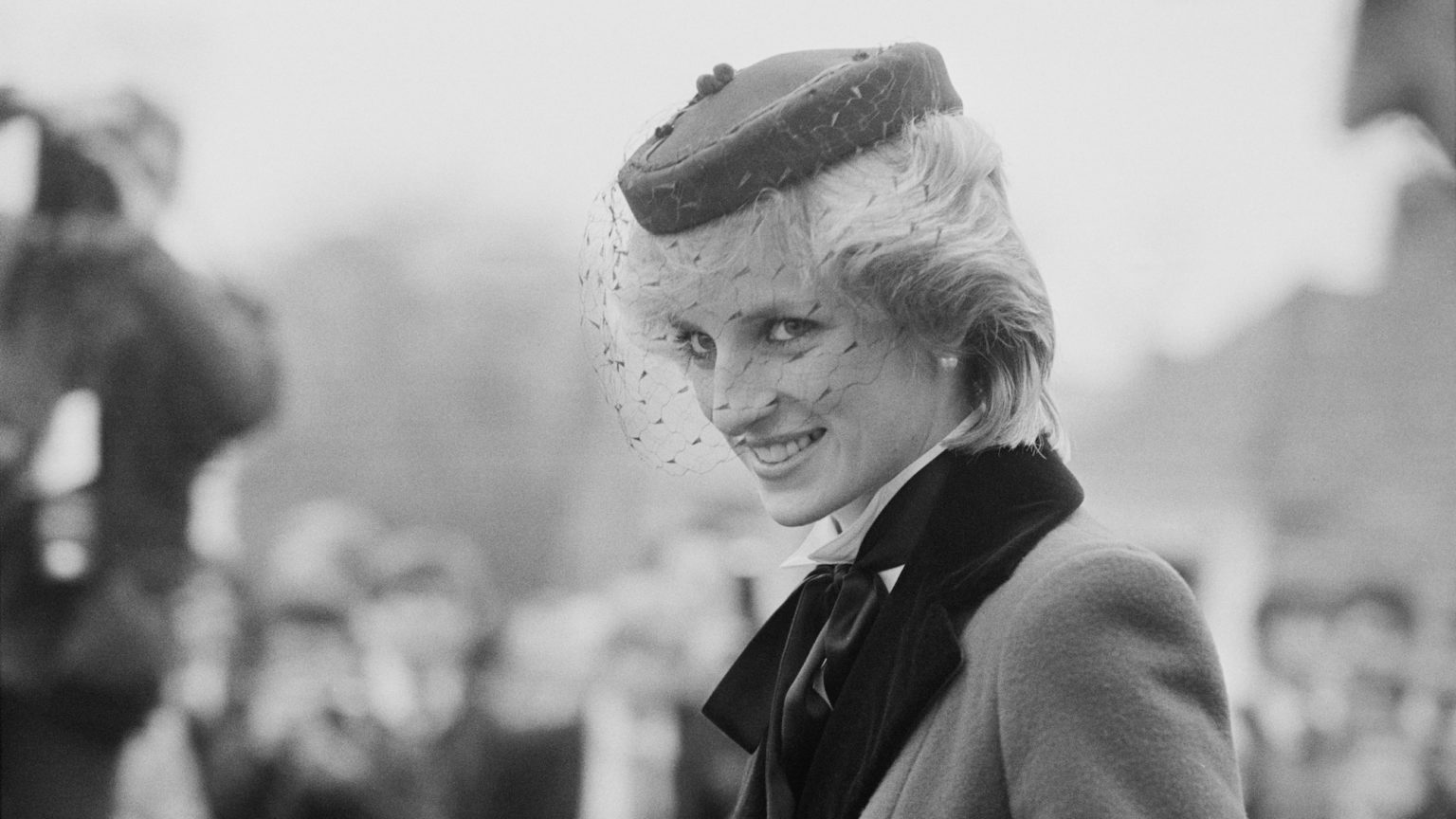 Prince William says the BBC is taking 'a step in the right direction' by appointing Lord Dyson, a former Supreme Court judge, to head up a probe into the methods through which journalist Martin Bashir persuaded Princess Diana to give her infamous interview to BBC current-affairs show Panorama in 1995. Bashir is alleged to have forged bank statements, and lied to Diana and her brother Earl Spencer about establishment threats to her.
A source close to the prince said he wants 'the same as everyone else – for the truth to be unearthed and any appropriate action taken'. Yet there is no massive demand from 'everyone else' – in other words, the public – to look into how Bashir obtained a story a quarter of a century ago. Indeed, what is more telling is that back in 1995, 23million people happily sat down to watch the results of Bashir's work – because there was a genuine public interest in the internal affairs of the monarchy.
A royal endorsing publicly an inquiry into a journalist's methods should be seen for what it is: an undemocratic royal challenge to the right of journalists to question and scrutinise the monarchy. Moreover, by calling into question the morality of Bashir's alleged methods, the prince is trying to cast doubt on the contents of the interview itself. Think of it as an attempt to rewrite history. Or as a source told the Daily Mail, 'this is in part about protecting his mother's legacy'.
Yet he ignores the fact that Princess Diana was consciously trying to shape her legacy when she agreed to speak on camera to Bashir 25 years ago. Moreover, she also helped Andrew Morton, her biographer, and assorted newspaper journalists, shape her legacy by providing them with details of her private life during the years her marriage fell apart. This was all part of her own public power struggle with Prince Charles and others at Buckingham Palace. One can hardly now rewrite or void the controversy she herself helped create.
Yes, Bashir's methods may well have involved a level of deceit and trickery. But to tell the story others do not want told, to get at the truth others want concealed, investigative reporters often have to play a little dirty. They may have to pretend to be somebody else, or use false allegations or sneaky tricks to get people to talk to them. And we see the results on television all the time.
The question all journalists ask themselves is does the end – in this case, the story, the truth – justify the sometimes unethical or even unlawful means by which it is attained. This is not just a question for journalists. It is also a question for the public, judges and governments. And often, in liberal-democratic societies, there is a conviction that a story that sheds light on matters in the public interest justifies the means by which it was acquired.
Parliament has known this for years. As a former BBC Panorama editor told parliament's communications committee in 2012: 'There are cases, and undercover is one of them, [where] technically we break the law whether it is on privacy or on giving a misleading CV… In those cases there is very clear prima facie evidence that this is something that is of significant public interest.'
In other words, Bashir's alleged methods were neither exceptional nor unjustified – the marital affairs and behaviour of the heir to the throne is in the public interest. The reason so much attention is now being drawn to Bashir's methods has nothing to do with the methods themselves, and everything to do with the broader establishment assault on press freedom.
In some ways, the royals are leading the legal charge against the press. In one form or another, they are currently taking many of the tabloid-owning companies in the UK to court. Prince Harry is suing the publishers of three UK tabloids, the Sun, the News of the World (now folded) and the Mirror, for phone hacking. And Meghan Markle, the Duchess of Sussex, is suing the publishers of the Mail on Sunday and the Mail Online for breach of privacy and copyright infringement after they published details of her private letter to her father, which he later released to the press.
Elsewhere, the Duchess of Cambridge recently won a privacy case (and £91,000) against Closer magazine and two photographers after the publication in France of photographs of her sunbathing topless. And the Duke and Duchess of Sussex are suing a photographer in the US after a drone took photos of their son. Indeed, such is the censor-happy climate around the royals that their supporters are even criticising a drama like The Crown for its fictional portrayal of recent royal history.
Of course allegations of criminality against journalists must be taken seriously. No journalist is above the law. If they steal or show criminal intent to commit a crime, journalists can be prosecuted.
But in the case of the Diana interview, the idea that Bashir should be condemned or, worse, prosecuted for investigative methods used years ago is an attack on the act of investigative journalism itself. This, remember, was a story the public had a right to know, involving as it did the behaviour and affairs of those in a position of still considerable power.
The BBC exists by Royal Charter, which is supposed to protect its independence. But this does not mean that it should be a royal propaganda machine. Government interference in the BBC would be severely and rightly criticised. And so should royal interference, too.
That our hereditary monarchy seems to be doing precisely that – interfering with the BBC – should set our democratic teeth on edge. Coming as this does amid a Big Tech-led crackdown on so-called fake news and 'mis-' or 'disinformation', and in the long aftermath of the phone-hacking scandal, rarely in recent times have the basic truth-seeking principles of journalism been under greater attack. You may dismiss Martin Bashir as slippery, conniving and untrustworthy. But there is a more important issue at stake here – that is, the freedom of the press to hold power to account.
Tessa Clarke is a journalist and author of books on the royals, press freedom and privacy. She was a BBC Panorama reporter on 'The Whole Truth', an investigation into the criminal-justice system.
To enquire about republishing spiked's content, a right to reply or to request a correction, please contact the managing editor, Viv Regan.