Pubs are hanging by a thread
The new 'tiered' restrictions could kill off the great British boozer.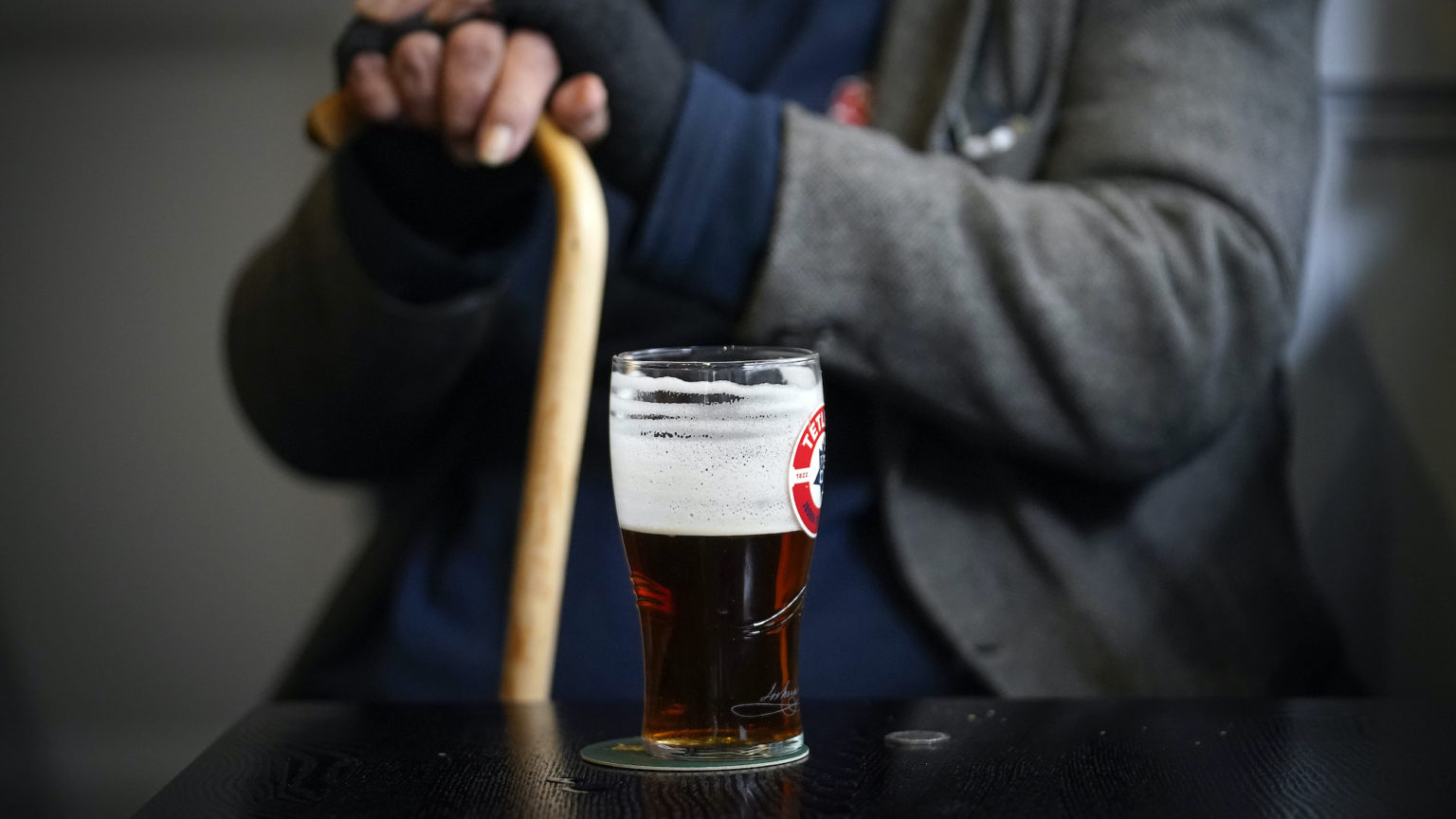 Boris Johnson announced the post-lockdown rules for England on Monday. Predictably, the hospitality sector was once again singled out for punishment.
Under the new arrangements, pubs and bars in Tier 3 areas will be shut, and only allowed to offer takeaways and deliveries. They will be obliged to close in Tier 2 areas unless they serve 'substantial meals', and it will only be possible to order drinks if you order food, too. The ban on household mixing will remain in place in all but Tier 1 areas, where venues will have to enforce the 'rule of six'.
The news has been met with great concern by industry leaders. Chief executive of UK Hospitality, Kate Nicholls, told ITV's Good Morning Britain that the sector 'is not coming out of lockdown', or 'will be coming out in name only'. She added that a staggering 75 per cent of the industry may be 'unviable' by March or April next year.
Adam Brooks, a prominent pub-owner in Essex, wrote in the Daily Mail that pub landlords are being 'thrown to the wolves for no good scientific reason'.
And Emma McClarkin, chief executive of the British Beer and Pub Association, warned that 'far more government financial support will be needed to avoid the resulting carnage' of the new measures, adding that an incredible 90 per cent of pubs in Tier 2 areas will have to operate at a loss.
The Tier 2 restrictions are the most patently ridiculous. The patronising nanny-statism of them is staggering. We are seen as such pathetic lightweights that we are not even trusted to drink alcohol unless we eat at the same time, perhaps in case we get drunk and forget to put on our masks when we go for a slash.
You can see this patronising attitude in the 10pm hospitality curfew too, which, despite the government acknowledging its problems, will remain in a slightly altered form. Punters will be able to stay in venues until 11pm, but last orders can be no later than 10pm. This extra hour to finish our pints is a rather limp Christmas present.
So here we are again, with another announcement of Covid rules in which pubs, bars, cafés and restaurants are taking a particular hammering. Meanwhile, gyms are to reopen, as are churches, and people will even be able to attend sports events – up to 4,000 of them in Tier 1, and 2,000 in Tier 2.
This year of lockdown is only the latest government decree to hammer Britain's pubs. The smoking ban of the 2000s and the Beer Orders of 1989 were disastrous, too. But these new restrictions threaten to do more damage to the sector than anything in the past.
And all this despite the fact that it is far from clear that pubs make a uniquely large contribution to the spread of Covid. A SAGE scientist has even suggested pubs may be less dangerous in this regard than private homes.
The government does not know what it is doing – that much has been clear for some time. Boris Johnson must call time on this illogical, incoherent and unfair approach to pubs. Otherwise, venues and customers will be paying the price for a long time to come.
Paddy Hannam is a spiked intern. Follow him on Twitter: @paddyhannam.
Picture by: Getty.
To enquire about republishing spiked's content, a right to reply or to request a correction, please contact the managing editor, Viv Regan.