The madness of a Covid-secure Christmas
Do health experts like Devi Shridhar really believe we'll do Christmas in summer or in the freezing cold?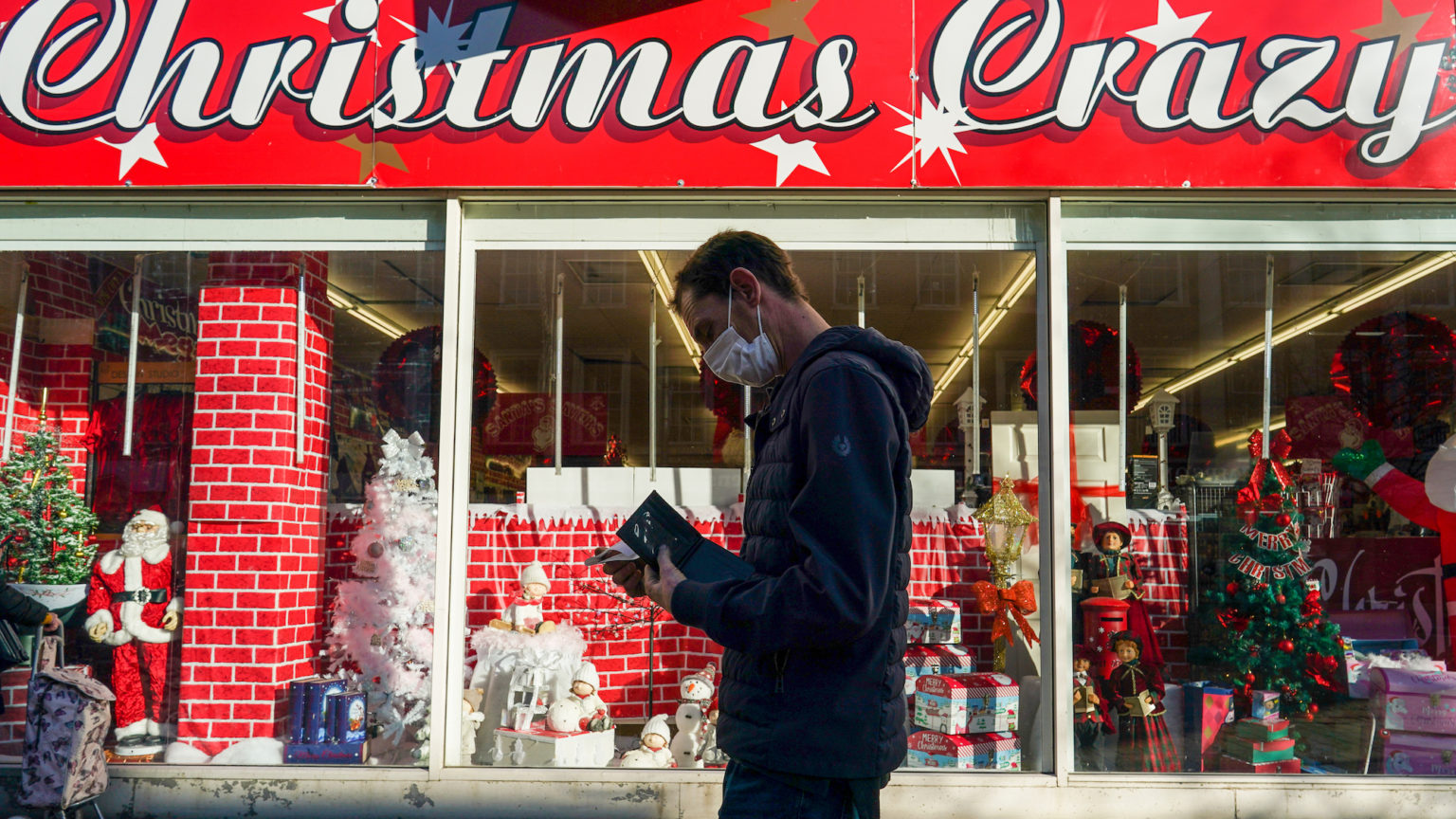 'Tis the season to be 'jolly careful', according to PM Boris Johnson. But for the public-health types who have now become ubiquitous on our TV screens, in the press and on social media, we should be more than just careful. We should be terrified.
Instead of sitting around the tree, pondering Band Aid's infamous question, 'Do they know it's Christmas?', Devi Shridhar, one of Nicola Sturgeon's star Covid advisers, says the only questions we need to ask ourselves this Christmas are: 'Do you want to expose the people you love to this virus?' and 'Do you want to be responsible for the virus spreading at your home, or as a guest in someone else's?'. Less catchy, for sure.
Shridhar is one of the many voices in public health calling for a 'delay' in festive celebrations and for people to put off seeing their families until next year. Failing that, we should 'decorate outside' and 'have meals outside'.
Most well-adjusted people will have never heard of Shridhar before this year. But the public-health crisis has elevated experts to the point where they are going far beyond giving advice to governments on how best to form policy and develop guidance.
Suddenly, these experts are lending their (limited, scholarly) authority to questions on everything from when and how we should celebrate Christmas to how to weigh up the economic and health aspects of the crisis.
For instance, despite her expertise mainly being in malnutrition, Shridhar is invited to opine on economics. She has repeatedly argued – demonstrably wrongly, as spiked has pointed out – that it's the virus and not our response that is harming the economy. She also argued earlier this year that Scotland should close the border to England during the summer, as part of its quixotic (failed) pursuit of 'Zero Covid'. When the Scottish first minister refused to rule it out 'if scientific advice supported it' (ie, if Dr Sridhar and Co demanded it), it triggered a justifiable backlash from Westminster.
The debates over Christmas have clearly exposed the limits of these expert interventions. The government's SAGE committee has been forced to concede that the public simply would not comply with a Christmas shutdown and it has been forced to rejig its advice accordingly.
But this brief intrusion of reality has not lasted long. Scientists have tried to tell us how many days of lockdown would be necessary to 'pay back' each day of Christmas freedom, with spurious levels of detail. Epidemiologist Dr Susan Hopkins told Sky News that there would need to be two days of tighter restrictions for each day they were lifted. But Public Health England later 'clarified' that the 'actual' figure was five days of restrictions for each day of freedoms. Of course, both of these figures are entirely made up (or based on 'modelling', to use the public-health parlance).
Other common advice has been to do it all in the summer, 'when the risks are likely to be far lower'. Or do it all outside. Professor Gabriel Scally of Independent SAGE has proposed 'a new, Covid-safe Christmas', in which people plant trees in their gardens and spend lots of time outside or in well-ventilated homes. In this weather?
The government wants us to keep our windows open, but it won't be drawn on whether we'll need jumpers to protect us from the winter chill. Dr Shaun Fitzgerald of the University of Cambridge has said that opening windows was good, but it did 'absolutely not' mean people do not have to keep up social distancing. The implication of his intervention is that he expects there to be social distancing among families at Christmas.
The Scottish government – among the most authoritarian administrations in Europe – is getting cold feet about agreeing to the Christmas lockdown reprieve. Its guidance deals with even smaller minutiae than the UK government's open-windows advice. Sturgeon (presumably on expert advice) has asked Scots to give each other gift vouchers instead of presents. Her national clinical director, Jason Leitch, has warned against using shared serving spoons for roast potatoes. (Does he think we lick the serving spoon?) Though this is an improvement on his October warning that family gatherings would be a 'fiction' and that Scots should instead plan to enjoy a 'digital Christmas'.
No one expects Christmas to be completely normal this year. People will use their judgement and will be more careful around elderly and frail relatives than they normally would. But the Covid-secure Christmas being imagined by public-health experts is a complete fantasy.
Fraser Myers is a staff writer at spiked and host of the spiked podcast. Follow him on Twitter: @FraserMyers.
To enquire about republishing spiked's content, a right to reply or to request a correction, please contact the managing editor, Viv Regan.