Neurobollocks gets a royal seal of approval
The Duchess of Cambridge's report on early-years childhood is an attack on the family.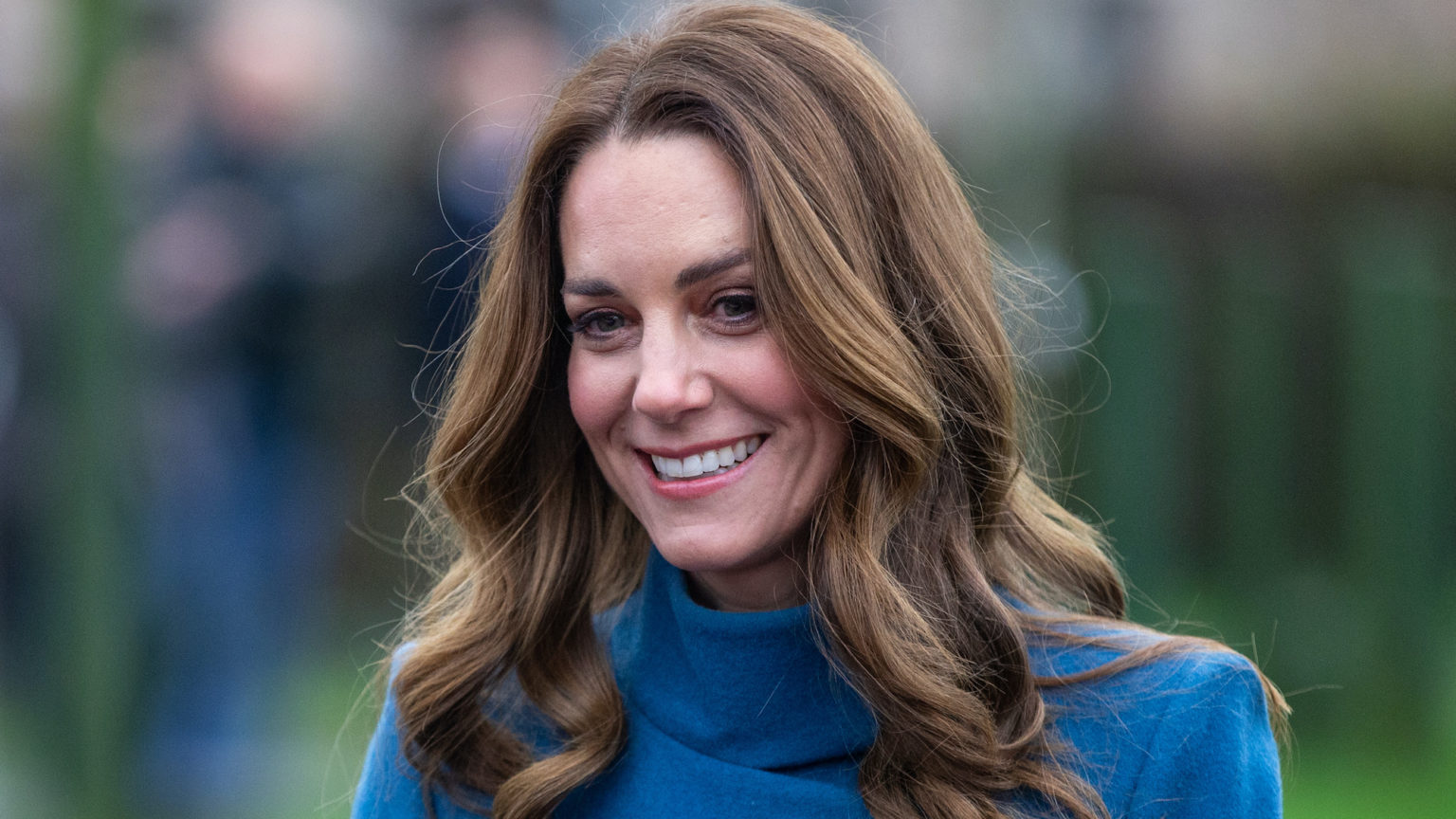 The world's two best-known celebrity aristocrats went head-to-head last month in a battle to make capital out of pregnancy and parenthood. So, just days after the Duchess of Sussex, Meghan Markle, released an account of her miscarriage, replete in woke evangelising, the Duchess of Cambridge, Kate Middleton, announced her 'research findings' into 'what the UK thinks about the early years', in a grandly titled report, State of the Nation: Understanding Public Attitudes to the Early Years.
It is certainly a sizable piece of work. The Royal Foundation of the Duke and Duchess of Cambridge had commissioned pollsters Ipsos MORI to survey parents, conduct interviews and undertake ethnographic observation. The result is 50 pages of what looks like think-tank-style research.
But on closer inspection, State of the Nation is really a cleverly constructed attempt to dress up elite prejudices about parents in the garb of neuroscience and social research. The foreword is written by Kate and Will's former press secretary; the content is produced by a group of academics who have been lobbying for years for early intervention into children's lives; and it appears to have been partially funded by a charity, Kindred Squared, which only came into existence in July this year.
The scale of the research, surveying thousands of parents, has at least produced some interesting data, especially regarding parents' sense of being judged by others, and their loneliness as a result of lockdown. But this is not what is of interest to the duchess and her advisers. Rather, the purpose of the exercise is to produce what looks like new evidence to support opening family life up to further expert intervention. So, rather than offering parents respite from external judgement, the report is calling for more of it:
'Our research shows that recognition of the importance of the early years is far from universal. Even among parents of a nought- to five-year-old, recognition of the first five years as being the most important for health and happiness in adulthood is relatively low, with just 31 per cent stating that this is the most important developmental period… This means that seven in 10 parents of nought- to five-year-olds (69 per cent) are not aligned with the scientific consensus that the conception-to-age-five period is crucial in providing the foundation of health and happiness.'
So the majority of parents do not believe that what happens to a child in the earliest years of life determines their overall life chances. This should not be a surprise. For those of us raised in families of a more normal character than the Windsors, it is self-evident that most children turn out okay, regardless of the variations in their early upbringings.
As sensible people with real-life experience, we know that the quality of schools, opportunities for employment, the housing market, bad luck and many, many other factors shape our lives far more than how many nursery rhymes we were sung at six months. Yet the duchess and her chums set themselves against this parental commonsense and even dare to cast it as outdated fatalism (a belief in 'nature') which must be replaced by a more intensive, interventionist parenting style (based on a belief in 'nurture').
The first-three-years bandwagon on which the duchess and her advisers have jumped is founded on 'neuroparenting', an approach to raising children premised on the idea that, thanks to 'new knowledge' of infant brain development, we now know, once and for all, how to love and care for our children in the optimal way. I wrote about this in my 2016 book, Neuroparenting: The Expert Invasion of Family Life. Back then, neuroparenting was gaining influence among many politicians, including then prime minister David Cameron. He proposed that the best solution to the very grown-up problems of economic and social malaise would be to persuade British mothers and fathers to engage in more of 'the baby talk, the silly faces, the chatter even when we know they can't answer back'. That way, he said, 'mums and dads literally build babies' brains'. The key 'insight' of last month's royal report was exactly the same — 'big change starts small'. In other words, the only way to build a better tomorrow is to build better babies.
The first-three-years movement began in the US in the early 1990s and has become increasingly influential. It has also been criticised for abusing scientific authority while taking a cavalier approach to scientific method and evidence; for being overly deterministic about the early years of life; for focusing attention on individual parental failings rather than societal or structural problems; for adding to the expanding anxieties of parents; and, ultimately, for redefining the parent-child relationship in instrumental, dehumanised terms. Most crucially, it strips the parent of authority and places the 'parenting expert' at the heart of family relations. So, while presented as being family-friendly, neuroparenting actually undermines the very familial relations it professes to protect.
The involvement of the most dysfunctional and instrumental of families, the Windsors, in this project is long-standing. In 2009, Prince Charles claimed credit for telling Camila Batmanghelidjh, boss of the charity Kids Company, that she should incorporate insights 'from neuroscience' into her work with inner-city children. Charles claimed to have sent Batmanghelidjh 'a sheaf of 25 clinical papers that looked at the impact of abuse on children's brain development'.
Even after her spectacular fall from grace in 2015, Batmanghelidjh still had her royal defenders. In 2018, actress Sophie Winkleman, daughter-in-law of the Duchess of Kent, angrily declared that Kids Company's work was still necessary, 'because people in Britain are shit at looking after their children'. The Duchess of Cambridge is nowhere near as crudely disdainful but the parent-questioning message is essentially the same. Hence, according to Kate's report, 69 per cent of parents 'are not aligned with the scientific consensus', and therefore are not looking after children as experts say they should.
Whatever the behind-the-scenes rivalries between the two princesses, they have something in common: both are creating public roles for themselves as evangelists on a mission to 'raise awareness'. Meghan may be easily ridiculed for her unbearable wokeness, but in many ways Kate's mission is more insidious and more powerful. She wants to open up the family to professional examination and policy intervention.
Ordinary family life may have survived throughout the considerable disruptions of the modern age, but we should seriously question what happens to it when parents are no longer respected as the people who know their children best.
To enquire about republishing spiked's content, a right to reply or to request a correction, please contact the managing editor, Viv Regan.