Scotland's shocking abandonment of education
The Scottish government's decision to cancel next year's exams doesn't bode well for England, either.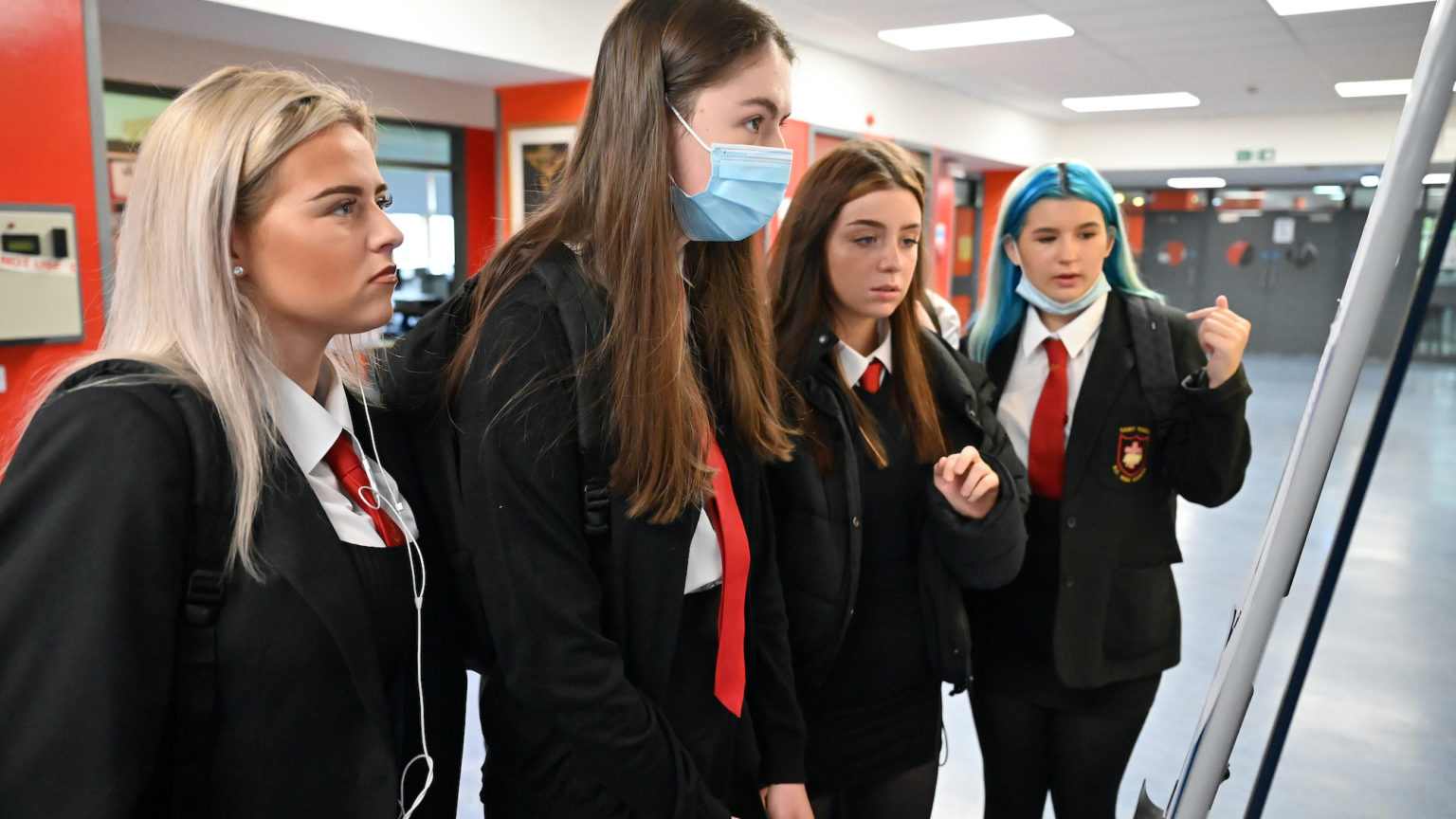 The Scottish parliament's decision to cancel Higher exams next summer represents a failure of political nerve with dangerous implications for students on both sides of the border.
The scrapping of Scotland's equivalent to A-levels follows the decision not to hold the National exams for 16-year-olds, which was taken in October.
Next summer's Higher results were keenly awaited, as pass rates in the exams have been falling in more than two thirds of subjects in Scottish schools.
The figures are seen as part of an ongoing crisis in education across Scotland, with literacy levels falling and maths and science knowledge also dropping to record lows in international tables.
The decline has been going on since at least 2015, when Scotland's first minister, Nicola Sturgeon, said she should be judged on her education record.
Many blame Education Scotland's 'Curriculum for Excellence', which has been the subject of fierce criticism, culminating in last year's Scott Report. This report produced compelling evidence that despite the curriculum's designers setting out to re-purpose secondary education around narrowing the attainment gap, they have achieved the exact opposite.
The educational establishment in Scotland has given up on the academically rigorous culture of high expectations that ought to infuse schools, and exams too. And this has led to the short-changing of a generation of children.
It is difficult to see how depriving a second cohort of students of the opportunity to take exams, for what look more like ideological than epidemiological reasons, will help achieve Education Scotland's stated aim of 'fostering successful learners and confident individuals'.
Across the border in England, with children back at school and the government announcing in parliament that it intends to hold exams next year as normal, it might be easy for teachers and parents to assume that English pupils are at least out of the woods.
But there is little reason to feel confident that the education secretary, Gavin Williamson, will not perform yet another U-turn before the next exam season. Especially given that it was Scotland's cancellations last summer that influenced him to follow suit.
Education in England is far from functioning properly. English pupils are distanced from their friends and confined to a single room for most of the day. They sometimes wear masks, which can make it difficult for them to talk to each other, and hard for teachers to assess reactions and maintain behaviour standards.
The school community has become a remote abstraction, no longer part of the texture of children's day-to-day lives. Assemblies, where the ethos of a school is celebrated and where vital social and moral discussion takes place, are happening merely on screens – or not at all.
Students are still not getting a full week's learning because of staggered start and end times. Individuals, classes and whole year groups miss vital time while having to isolate at home for long periods, and some schools have closed entirely for long periods. Around one in every 10 pupils is absent.
Teachers are not delivering their established lessons in appropriate rooms, like science labs and workshops. They are not teaching with the right kind of equipment. Music education has nearly collapsed. Staff are anxious and burned out.
Headteachers are distracted from important issues like behaviour and finance because they now have to devote much of their energies to compliance with constantly changing Covid regulations. Schools in deprived areas are increasingly struggling to make ends meet. The full scale of the problem is still unclear, however, because Ofsted inspections have also been put on the back burner.
Scrapping exams in Scotland may now push its education system into a critical condition. Yet anyone who thinks English schools are out of the danger zone is making a big mistake.
Gareth Sturdy is a physics adviser and former teacher.
Picture by: Getty.
To enquire about republishing spiked's content, a right to reply or to request a correction, please contact the managing editor, Viv Regan.