The absurdity of the 'broken glass' Brexit row
Remoaner loons are accusing the government of 'dog whistling' about Kristallnacht.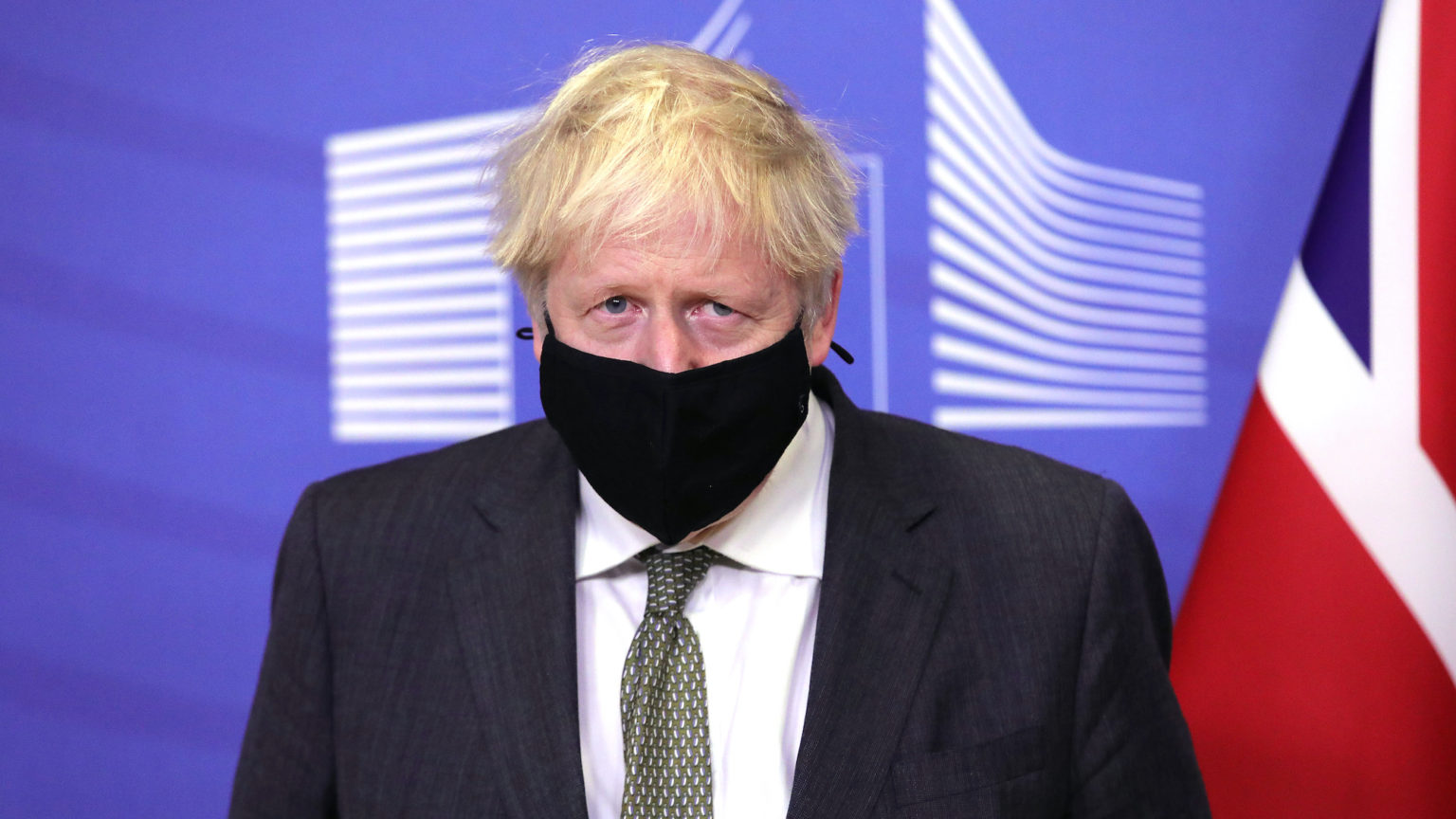 Over the weekend, condemnations poured out on Twitter after a government source said that German chancellor Angela Merkel would rather make the UK 'crawl across broken glass' than give concessions in the Brexit negotiations. Apparently, this phrasing is grossly offensive, because it invokes images of Kristallnacht – the notorious 'night of broken glass' in 1938, which launched a pogrom against German Jews.
Remoaner-in-chief Lord Adonis could not help himself, tweeting repeatedly about how disgusted he was at the choice of words and the fact the Mail on Sunday dared to print them. In one tweet, he wrote: 'Likening Merkel's policy on Brexit… to Kristallnacht is the lowest point in 30 years of vile vitriol about Germany and the European Union by the right-wing media.' He went further in another tweet, referring to the comments as 'xenophobic trash' and 'one of the lowest points in the modern history of this country'.
For Adonis, the meaning of the comments was clear: he said that the government had briefed that Merkel was 'putting Britain through a new Kristallnacht'.
Writer Damian Barr soon joined in, tweeting: 'There is no benevolent interpretation of our prime minister's language choice regarding Germany. Either he's ignorant about one of [the] most significant moments in world history or he is using it as a dog-whistle.'
Labour MP Bill Esterson went even further, tweeting that Johnson had briefed journalists with these 'utterly reprehensible' words because 'he knows the hurt this causes because of Kristallnacht'. The Sun reports that Esterson also linked to a post accusing Boris of 'recreating Nazi Germany'. He has now deleted the link, the paper says.
It is, obviously, utterly absurd to make any comparison between Boris and Hitler. But it is also absurd to accuse Johnson of purposefully referencing Hitler with this 'broken glass' line. The quote in the Mail on Sunday wasn't even attributed to Johnson.
What's more, the choice of words used by the anonymous source almost certainly had nothing to do with Kristallnacht. Those who have decided it did are reading non-existent hidden motives into their political opponents' words.
Apparently there can be no other explanation for this choice of words beyond ignorance or malice. But 'crawling over broken glass' is a standard turn of phrase, and it is perfectly reasonable to use it in the context of a fraught series of negotiations. It makes a hell of a lot more sense to understand the quote to mean that Merkel wants to drive a hard bargain than as a coded reference to Kristallnacht.
This is another example of the insanity of offence culture, and the willingness of even centrist politicians to feign offence in order to land blows against their opponents. One of two things has happened here: either Brexit has sent these Remainers mad, or they are being wilfully dishonest. Neither interpretation speaks well of them.
Paddy Hannam is a spiked intern. Follow him on Twitter: @paddyhannam.
Picture by: Getty.
To enquire about republishing spiked's content, a right to reply or to request a correction, please contact the managing editor, Viv Regan.