The Law Commission's hate-crime proposals must be rejected
If implemented, they would hand the state frightening new powers to police speech.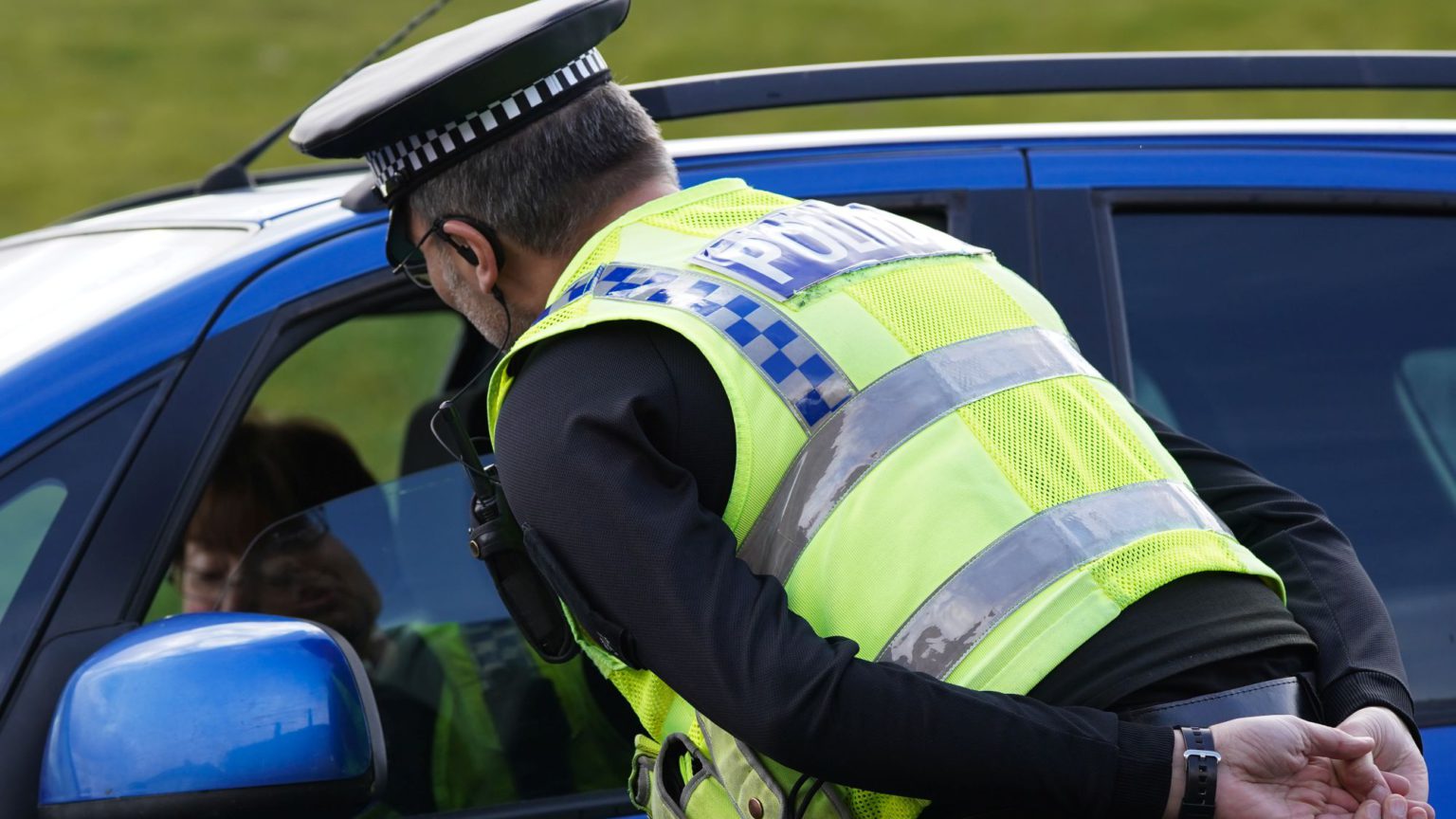 The right to free speech, curtailed by so many different acts of parliament, has long existed more in myth than in reality in Britain. Today, it's not just on university campuses where the limits on what we can say are determined by the sensitivities of others.
Hate crime is defined as 'any criminal offence which is perceived, by the victim or any other person, to be motivated by hostility or prejudice towards someone based on a personal characteristic'. This can include verbal abuse, intimidation, threats, harassment, assault and bullying directed at individuals or groups on account of their race, religion, sexuality, disability or transgender identity. The police recorded over 100,000 hate crimes in the year ending March 2020, an apparent increase of eight per cent on the previous year.
However, police officers don't just chase after perpetrators of hate crime – they also track down those accused of 'hate incidents.' A hate incident is any speech or action that is perceived to be hostile but is not, in itself, criminal or associated with a criminal offence. In this way, speech alone requires police investigation.
In the UK today, speech is proscribed according to a morass of different pieces of legislation, some stretching back over decades. Certain groups are offered more legal protections than others, and whether or not a crime, or non-crime incident, has been committed is based largely on perception. Rather than free speech we have speech that is legally restricted in selective and highly subjective ways.
The Law Commission, an independent body designed to review the law and make recommendations to the government, has now stepped into this mess. It has produced a consultation document that proposes changes to the law on hate crime and hate speech. But rather than narrowing the focus of the law, preventing police overreach and protecting free speech, the Law Commission wants to the definition of hate crime to be expanded and the number of protected groups increased further. Its illiberal and censorious proposals would hand power to those who most loudly proclaim offence and allow the state to police our every utterance, including conversations that take place in the privacy of our own homes.
In a new report, Policing Hate, published by Civitas, I examine the Law Commission's proposals. Here are five reasons why I think it is vital they are rejected:
1) There is no evidence that hate crime is increasing
The Home Office acknowledges that year-on-year statistical increases in police-recorded hate crime have been driven by improvements in recording and identifying what constitutes a hate crime. In contrast, the Crime Survey for England and Wales shows a long-term decline in hate crime, with a 38 per cent fall during the decade from 2008 to 2018.
2) They are an attack on free speech
Under the Law Commission's proposals, the legal definition of hate speech would be amended so that any utterance perceived to be hostile to a protected group, regardless of the actual words or images used, or the intention of the speaker, will be assumed to be hate speech. This means that cartoons of the Prophet Muhammad, such as those used in the French satirical magazine Charlie Hebdo, would be outlawed in the UK. We need to repeal all elements of existing law that conflict with freedom of speech, rather than seeking new ways to regulate what we can and cannot say.
3) They would erode equality before the law
It is already the case that some identity groups receive more legal protections than others. The Law Commission now proposes expanding those considered to have victim status to include sex workers, the elderly, women, Travellers and members of 'alternative subcultures'. Under plans to outlaw misogyny, women will be treated differently to men. This seems premised on a belief that women are one homogenous group, all equally as oppressed and victimised, all in need of police officers to guard them from abusive men. A previous generation of activists fought hard to achieve equality before the law. These proposals undermine that principle.
4) They would fuel hate-crime entrepreneurs
Under the Law Commission's proposals, campaigning organisations such as Stonewall would be incentivised to present the groups they advocate on behalf of as victims in order to secure the power that comes with enhanced legal status. In this way, such campaigners become hate-crime entrepreneurs; they encourage their members to perceive offence and facilitate them in reporting hate incidents to the police. The Law Commission's uncritical use of testimony from hate-crime entrepreneurs means that legal changes are being proposed not on the basis of objective evidence, but on the subjective demands of activists for recognition and affirmation of suffering.
5) They would destroy women-only spaces
The Law Commission proposes a definition of transgender in line with that favoured by Stonewall. This would rely on self-identification, rather than a need to acquire a gender-recognition certificate. This means that for all the legal protections being offered to women, anyone who defends female-only spaces or insists on defining 'woman' as an adult human female could be criminalised.
Respond to the consultation
The Law Commission represents the legal establishment, and its members clearly view British citizens with contempt. We are either victims in need of protection or perpetrators of hate and abuse. In either case, it thinks we need the state to step up the policing of our speech and behaviour. At present, the Law Commission's proposals have not yet been debated in parliament or passed into law. We have a chance to make sure they never make it that far.
The Law Commission has launched a consultation on its proposals. You can take part by completing an online response form. There is no need to reply to every question, but you do need to be quick – the consultation closes on 24 December.
Joanna Williams is currently researching hate crime in her role as director of the Freedom, Democracy and Victimhood Project at the think tank, Civitas.
Picture by: Getty.
To enquire about republishing spiked's content, a right to reply or to request a correction, please contact the managing editor, Viv Regan.