Woke comedy is like joyless sex – pointless
If comedians can't think freely, no one is laughing.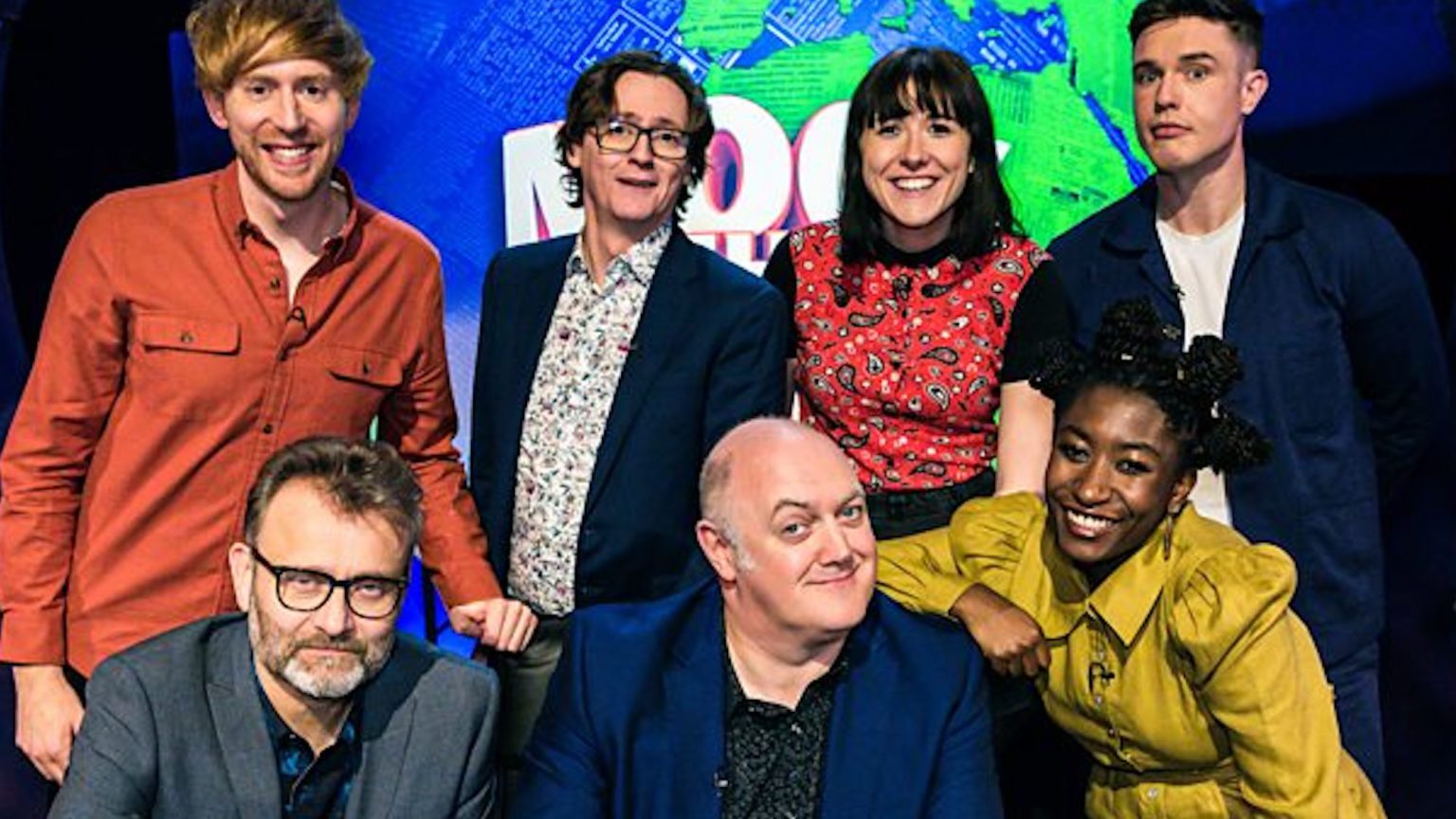 According to a recent article in the Daily Telegraph, research done by an anti-woke pressure group called Campaign for Common Sense found that 75 per cent of comedians appearing on BBC shows are left-leaning Remainers with progressive views.
In response to the story, a BBC spokesperson said: 'We don't analyse our comedy by comparing numbers. We judge it on being funny, how popular it is and whether it reflects a range of different voices and views.'
This spokesperson should do comedy, because that's the funniest thing I've read in ages.
The comedy industry website Chortle ran with the story under the headline, 'Three-quarters of BBC comedians are liberals'. The standfirst added: 'According to a campaign group seeking more right-wing views on air.'
The word 'liberal' used in this context is misleading, because modern liberals are the most illiberal people on the planet. The word liberal has nothing in common with the classical liberalism of the philosopher John Stuart Mill, who argued for, among other things, the sanctity of individual freedoms, non-conformity of thought, and the jewel in the classical liberal crown: free speech.
Something very strange also happens when somebody is described as 'right-wing' these days. The leap to 'far right' or 'alt-right' is often assumed by default, which is just as absurd as somebody who is left-wing being aligned with the murderous totalitarian regimes of Stalin, Mao, Pol Pot or Chavez.
What's more, not everyone on the left is woke, but the left does have a problem in that woke ideology is rooted in the left. This has made my rational left-wing friends politically homeless, because no one wants to admit that the left has been poisoned by crazy identitarian, divisive bollocks. The left literally has an identity crisis.
So, how does this affect comedy, I hear you cry? Well, the greatest comedians have all been free-thinkers, liberals in the truest sense of the word. Joan Rivers would have no truck with the tyranny of woke ideology if she were here today. Nor would Dave Allen, Bill Hicks, Richard Pryor, George Carlin and certainly not Sam Kinison, who would have belly-flopped like a bandana-wearing sweaty beast on top of the audience screaming 'fuuuuuuuuuckkkkkk youuuuuuu'.
Woke comedy is like joyless sex. Pointless.
One argument against the inclusion of more so-called right-wing comics on TV is that, as we have a Conservative government, it just wouldn't work.
This week on Twitter, a very high-profile comedian posted: 'Any comedian who can write jokes genuinely praising this government deserves to be on the BBC and also the moon and wherever that magical raw talent takes them.'
Another comedian commented: 'If you want jokes to be about politicians on the left then VOTE THEM IN. When they're the headlines, the decision makers and the actual players they will be the focus on satire.'
Either these comedians are deliberately using a strawman argument or they don't understand the seismic cultural shift to the left, and that the woke left is fast becoming the establishment. The comedy industry being a case in point.
The woke ideology is a puritanical, unforgiving, authoritarian leftist cult made worse by the fact that it believes in its own moral superiority. CS Lewis wrote: 'Of all tyrannies, a tyranny sincerely exercised for the good of its victims may be the most oppressive. It would be better to live under robber barons than under omnipotent moral busybodies.'
As far as comedians go, I think it's more likely that 75 per cent are signalling to the Woke High Priests that they're on board with the agenda. And happy to be paid for their collusion. Me? I'll stick to my free-speech principles.
Abi Roberts is a stand-up, writer and free-thinker. She'll be touring her early work-in-progress show around the UK in 2021. Visit her website here. And follow her on Twitter: @abiroberts
Picture by: BBC.
To enquire about republishing spiked's content, a right to reply or to request a correction, please contact the managing editor, Viv Regan.