A year of skin-deep politics
Our media and political elites have turned public life into a woke fashion show.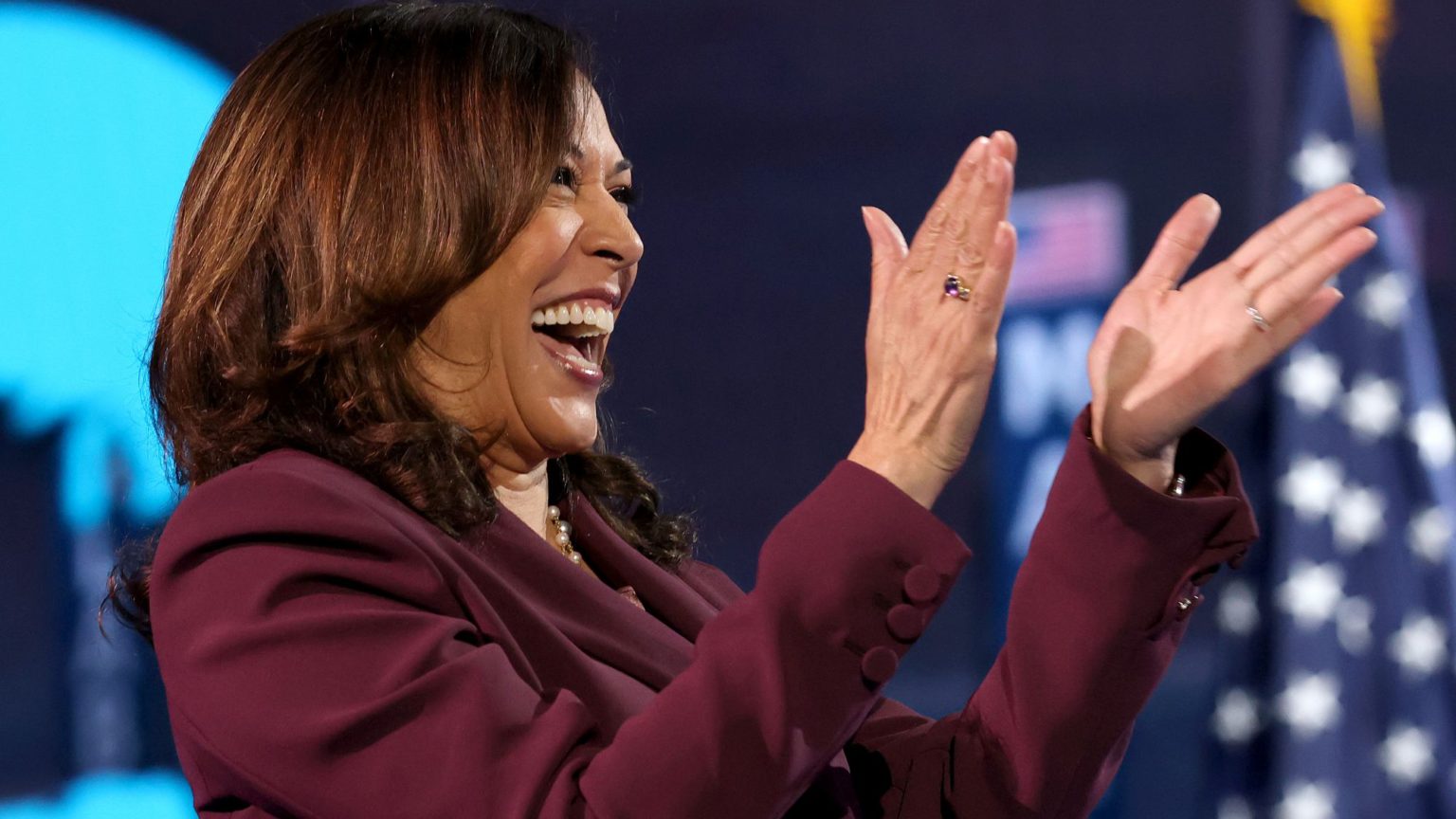 Of all the phrases and sayings in the English language, 'don't judge a book by its cover' is arguably one of the most neglected today.
Instead, the cover is now frequently judged more important than the book's contents. Take, for instance, the election of Kamala Harris as US vice president. She is celebrated because she will be the first black American to hold the position. Time magazine named her its joint person of the year. Forbes anointed her the third most powerful woman of the year.
Yet behind Harris's glossy front cover, many outside the political-media bubble find the pages make for uncomfortable reading. Indeed, her role in the mass incarceration of African Americans – as San Francisco's district attorney and then California's attorney general between 2004 and 2015 – arguably cost her a chance to run for the presidency itself. Because, as Hillary Clinton found out in 2016, when she desperately tried to play the identity card, voters tend to look at the things you do and say, rather than your chromosomes or skin pigment.
Still, for the Twittering classes the obsession with identity seemingly informs their approach to, well, everything. Even a pandemic. This led to some claiming that female leaders were handling the Covid crisis better than male leaders because they were, er, women. It was on these grounds that New Zealand premier Jacinda Ardern, Taiwan president Tsai Ing-Wen and German chancellor Angela Merkel were all celebrated this year. Their sex has supposedly made them more caring and more willing to listen to expert advice, which allowed them to lock down earlier and save lives.
Few of their champions seemed ready to examine the real reasons why New Zealand, Germany and Taiwan (three wealthy and differently populated countries) might have fared better in the early stages of the pandemic. Instead, it was enough to praise their female leaders for their sheer female-ness and thus for showing 'the world how to manage a messy patch for our human family'.
Not that one's identity always elicits praise from the woke. This has certainly been the case this year for Tory ministers Alok Sharma, Rishi Sunak, Priti Patel and Suella Braverman, who have been accused by some of being part of a BAME stage army. They look right, runs the argument, but as evil Tories they don't hold the right views. One Huffington Post journalist concluded that although they are of Indian heritage, 'they are a product of internalised whiteness'.
Sometimes the discourse of identity can get even more confusing. When equalities minister Kemi Badenoch made a speech this year condemning the use of critical race theory in schools, one commentator called it 'racist censorship by the minister that is supposed to stand against racism'. In other words, because Badenoch is black, she is meant to endorse critical race theory, and her failure to do so means that she is a racist. Which is as clear as mud.
And sometimes the identity obsession can become plain ugly, as it did in March this year, when the Guardian published a Steve Bell cartoon depicting Priti Patel as a bull. Claims that this was a racist image, denigrating her Indian, Hindu heritage in which the bull is deemed sacred, were blithely pushed aside by precisely those who normally work themselves into a froth over identity insults.
It does seem that people's identity is only celebrated and defended if they do what is expected of it. So women are meant to be vulnerable to patriarchy and support #MeToo; black people are supposed to be victims of white supremacy and support critical race theory; and trans people are supposed to adorn themselves with pronouns and hate every radical feminist they meet. The prescriptive nature of identity often feels like a throwback to the prejudice and stereotyping of the 1950s, when certain intrinsic behaviours, strengths and weaknesses were linked to sex and race.
A person's identity can also, when required, be completely ignored. President-elect Joe Biden, for instance, is pale, male and stale, and was previously accused of racism, sexism and worse. And yet because he was the means to beat liberal bête noire Donald Trump, his past and identity have been ignored by those now celebrating him as a hero of diverse America.
The truth is, one's identity shouldn't matter. It is out of our control. We don't pick where we're born or choose what we look like. Our political views, however, and how we go about enacting them, do matter. And, unlike our identities, they are entirely up to us.
So while commentators and political hacks have been further toxifying public life this year with their identity talk, it is cheering to see that the rest of society hasn't quite given up on that old saying about books and covers. A November YouGov poll showed that most 'ethnic minorities' view 'political record' as the most important quality in a political leader, with race and gender at the very bottom of the priority list.
This should be a surprise to no one. Last December, working-class northern voters gave our bombastic Etonian prime minister a giant majority at the General Election. Not because of his identity, but because of his pro-Brexit record, and his promise to enact the democratic demand of the 2016 referendum. Outside the shallow world of Twitter, most people still treat politics as more than a woke fashion show.
This is good news. For democracy to work, we have to let go of this insulting idea that we, as individuals, can only relate politically to people who look like us. This simply isn't true. We relate politically to those who share our views, who want the same things as us. Whether they're black or white, male or female, posh or not, is of no significance.
We have to rid ourselves of this dangerous idea that one's identity, one's racial or gendered essence, determines what one thinks and does. Let's hope, in 2021, that we leave this ugly fascination with skin-deep politics behind us.
Ella Whelan is a spiked columnist and the author of What Women Want: Fun, Freedom and an End to Feminism.
To enquire about republishing spiked's content, a right to reply or to request a correction, please contact the managing editor, Viv Regan.