It's the pro-lockdown lobby that is spreading fake news
Covid alarmism is giving rise to myths and misinformation.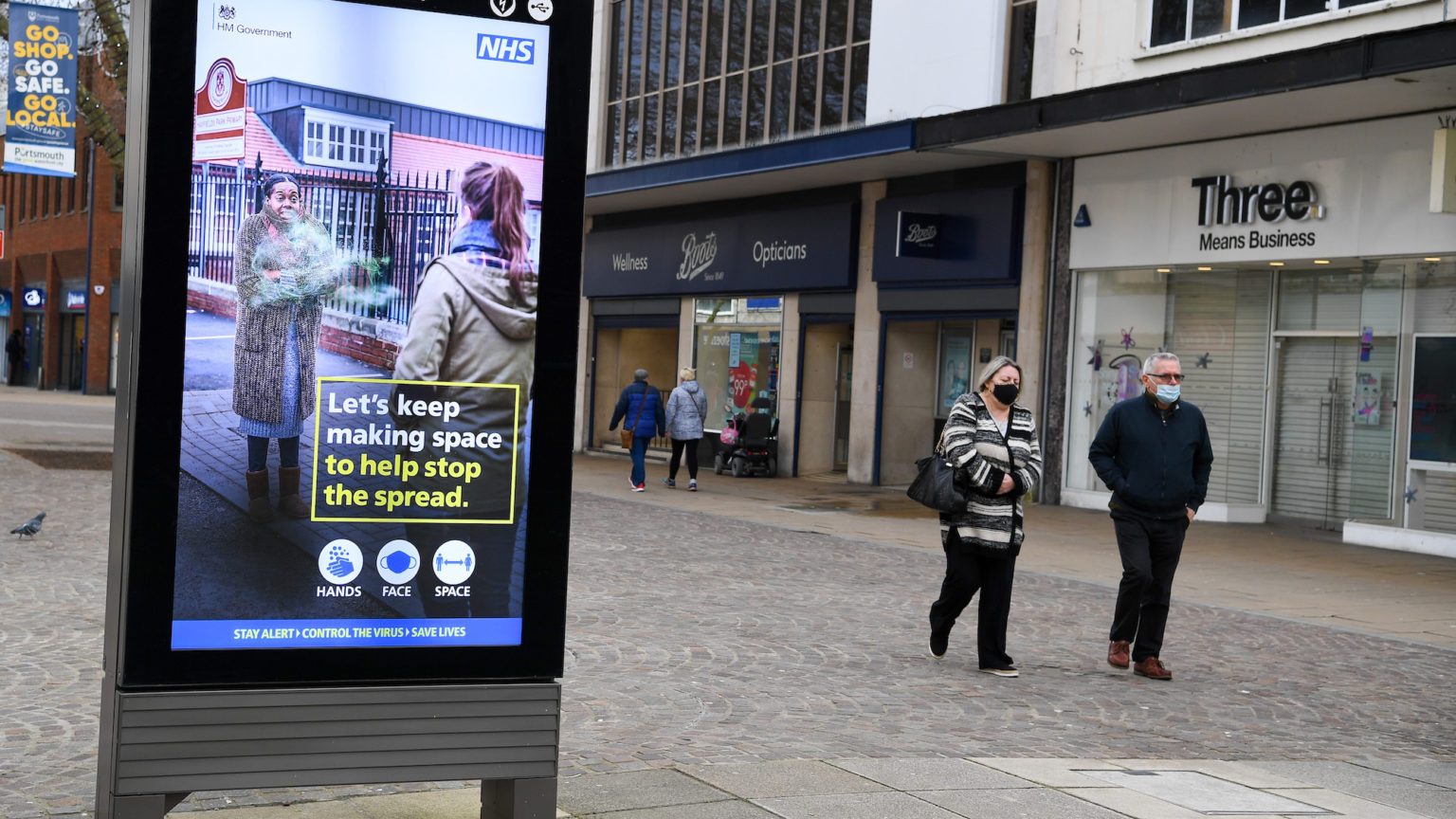 The Kafkaesque quality of the lockdown was on full display at the weekend. We had the extraordinary sight of lockdown supporters accusing critics of the lockdown of spreading disinformation while they themselves were signal-boosting claims that were either categorically untrue or questionable in the extreme. This is the stage of lockdown authoritarianism we have now reached: anyone who questions the lockdown will be branded a liar and a hoodwinker who should be expelled from public life, while the cheerers of lockdown, those self-styled saviours of lives, can say whatever they want with very few repercussions.
The irony would have been delicious if it were not so serious and disturbing. Just as the lockdown fanatics were gunning for Karol Sikora, accusing the 'positive professor' of spreading disinformation, it became clear that they themselves have a somewhat difficult relationship with the truth. From both millennial leftists and tragic centrists, Sikora, a celebrated oncologist, has been getting it in the neck for quite a while, on the basis that he has committed the thoughtcrime of criticising harsh lockdowns and failing to predict there would be a second wave of the virus. Yet his accusers have some serious self-reflection to do, because their orgy of Sikora-bashing over the weekend coincided with an explosion of fibs from their own side.
First there was their vaccine disinformation (or, unlike them, let's be generous: misinformation). Britain's lockdown fanclub went wild over a New York Times piece which claimed that the UK is adopting a 'mix and match' approach to vaccination. This essentially means that this insane country some of us have the misfortune to live in will allow one vaccine to be given in a person's first shot and an entirely different vaccine to be given for the second shot a few weeks later. The nutters! As the NYT's haughty, startled headline put it: 'Britain opts for mix-and-match vaccinations, confounding experts.'
There was only one problem with this NYT report that was feverishly quoted and shared by Boris-bashing Brits, including, scandalously, Labour MPs – it isn't true. British medics won't be shoving any old vaccine into people's arms. Rather, as Public Health England made clear, because the Pfizer and AstraZeneca vaccines are similar, they may be substituted for each other but only on 'a very exceptional basis'. Only when the same vaccine is not available the second time round will the alternative vaccine be given, on the grounds that mixing very similar vaccines is preferable to leaving people with an 'incomplete course' of vaccination.
So the image of British doctors cavalierly mixing and matching the stuff they're injecting into people's arms was a false one. Fake news, one might say. The British Medical Journal asked the NYT to retract the story. It didn't. But after a BBC reporter noted how odd it was that the NYT piece 'quoted 4 US and 0 British voices on a UK story', the NYT quietly added a clarifying quote from Public Health England. By that stage, however, the damage had been done. The story had spread widely online and it was boosted by well-known media and political figures.
Labour MP Clive Lewis said, 'Next they'll be suggesting the second vaccine dose can be substituted with bleach'. Another Labourite MP, Claudia Webbe, said the mixing and matching – which, let's remember, will not actually happen, save in 'very exceptional' circumstances – is 'dangerous'. It is 'dangerously anti-science' and the 'opposite of medical advice'. These cynical exploiters of fake news, who are motivated by the narrow goal of scoring points against the Conservative government, are playing with fire. We know that, sadly, there is a lot of anti-vaccine sentiment around these days. Some people are deeply suspicious of the medical authorities. For MPs to joke about people being injected with bleach or to claim that the vaccine programme is 'dangerous' is incredibly iffy. They accuse lockdown sceptics of encouraging reckless behaviour by spreading disinformation, but this is far truer of them.
After their fake news about the vaccine came their questionable claims about huge numbers of children being hospitalised with Covid-19. What a weekend they had. BBC Radio 5 Live interviewed a nurse in a London hospital who said Covid is impacting far harder on children this time around. '[W]e have a whole ward of children here', she said. The BBC chose to promote this clip online and it has been watched and shared millions of times. Is it true, though? Many people, including experts, have their doubts.
Professor Russell Viner of the president of the Royal College of Paediatrics and Child Health felt moved to intervene in the discussion and introduce some calm. He pointed out that children's wards are 'usually busy in winter', but 'as of now we are not seeing significant pressure from Covid-19 in paediatrics across the UK'. He reiterated a point that ought to be well-known: that when it comes to Covid, 'the overwhelming majority of children and young people have no symptoms or very mild illness only'. Alas, by then the story about wards filling up with Covid-infected kids had spread. Many used it as part of their justification for shutting down schools. Fear will have been struck into many parents.
This weekend's fake news has confirmed that Covid alarmism is a form of disinformation, too. No, this does not mean that it is false to say that Covid cases and Covid deaths are rising right now. Clearly that is true. But when your aim is less to enlighten the public than to terrify them, less to give us the facts and allow us to make our own judgements and more to use the politics of fear to force us to kowtow to the ideology of lockdown, then it is inevitable that you will let your passions run ahead of the truth. Everything will be latched on to as a weapon with which to terrorise the public, even incorrect facts and fake news stories. The Covid culture of fear eschews reason far more than lockdown scepticism does, because it is all about marshalling terror to achieve changes in behaviour and changes in the way people think, rather than presenting information coolly and accurately in order to encourage a full, democratic public debate about how to tackle Covid.
The double standard on 'disinformation' is very striking. That people can be branded deniers and cranks merely for raising questions about the lockdown, while other people continue to be lauded even as they promote fearful nonsense about vaccines and sick kids, is testament to the increasingly tight control over the public narrative and public discussion. If you back lockdown, you're Good, and you can do what you want; if you criticise lockdown, you're Bad, and your every utterance is a sin. Lockdown Britain has become a highly moralised place, where both physical and mental obedience is expected of everyone. Fail to do this, and you will be denounced, shamed, harassed out of polite society. Everyone who believes in freedom of thought and the virtue of scepticism needs to brace themselves – the lockdown of society is now going to be accompanied by an equally firm lockdown of free debate.
Brendan O'Neill is editor of spiked and host of the spiked podcast, The Brendan O'Neill Show. Subscribe to the podcast here. And find Brendan on Instagram: @burntoakboy
To enquire about republishing spiked's content, a right to reply or to request a correction, please contact the managing editor, Viv Regan.