No, 'Asian' grooming gangs are not a myth
A recent Home Office report was deeply misleading.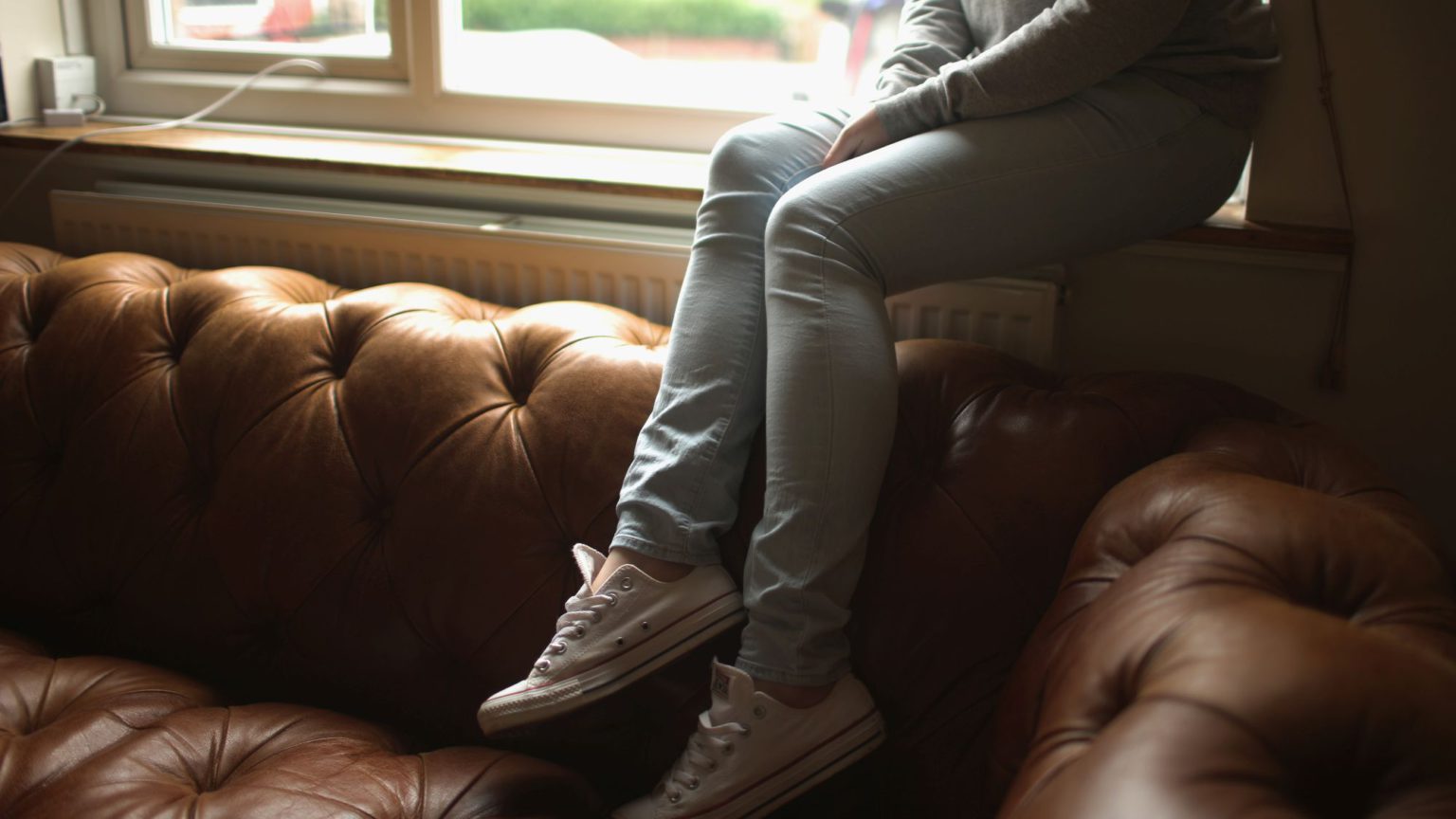 This was a surprise. The report in question was set up two-and-a-half years ago, by then home secretary Sajid Javid, specifically to look into the 'characteristics' of grooming gangs following a number of high-profile controversies about the proportion of men of Pakistani heritage found to be involved with child sexual exploitation.
It was particularly surprising given that the Home Office had sat on the original report and claimed it was only for 'internal' purposes. At the time, the Independent filed an FOI request and this helped to spark a petition, calling for the report to be published, which received 130,000 signatures.
Why the secrecy around a report that concludes most child sexual abuse gangs are made up of white men?
Considering the explosive nature of the topic and the significant number of men who are now serving time for grooming-gang offences, there was little examination of the Home Office report by the press. Those who did report on it, like The Times and the Independent, had headlines, like the Guardian's, that downplayed the idea that there is an issue with 'Asian' grooming gangs.
One critical article, entitled 'The Sex Gang Whitewash', came in the Mail on Sunday. Here it was noted that it was home secretary Priti Patel who eventually pushed to have the report written up. Something another minister claims those overseeing the results of the report were 'reluctant' to do.
Indeed, it is the issue of grooming gangs and the failure to release the latest findings that is believed to have led to the tension between Patel and her civil servants, particularly Sir Philip Rutnam, who eventually resigned claiming a problem of 'bullying' in the Home Office.
What struck me as being particularly curious about the claim made by the Guardian — that it is 'white men' who are key to child sexual abuse gangs — was that in the second paragraph of the article it was noted that the report found that 'there was not enough evidence to conclude that child sexual abuse gangs were disproportionately made up of Asian offenders'.
If the evidence was inconclusive about Asian offenders, how could there be such certainty about white men being the main culprits?
One way to find out the ethnic background of grooming gangs, one would have thought, would be to look at those who have been found guilty of these offences. This is something Labour's Sarah Champion noted when she said: 'There are almost 100 people in jail now for grooming in and around Rotherham. Nationally there are between 500 and 1,000 people in jail for these offences. That's quite a decent sample size, isn't it? Why doesn't the Home Office simply sit down with those offenders, interview them, and create an offenders' profile from that?'
When looking over the latest Home Office report, this is a question I asked myself, too. So what does the Home Office report actually say?
The striking thing about the report is the lengths it goes to to tell us that the data available is inadequate to draw almost any conclusions. There is truth to this claim. But even with the paucity of data, there does appear to be a pattern once we factor in the population proportions of white compared to South Asian people in the UK.
Eighty-six per cent of the UK population is white compared with around four per cent who are defined as South Asian, coming largely from India, Pakistan and Bangladesh. As the grooming-gang phenomenon is also believed to be associated with Muslims from South Asia (excluding most Indians), this figure would drop down to around two per cent of the British population, but let's work with the four per cent figure.
Using these figures, we find there are approximately 21 times the number of white people to South Asian people in the UK. Assuming the populations of both groups are approximately 50 per cent male, this figure remains the same regarding comparative numbers of white and South Asian men.
This would mean that for white men to be seen as the main group involved in grooming gangs, as a proportion of the population, there would need to be more than 21 times the number of white offenders to Asian offenders. But this is not the case in any of the research examined in the Home Office report. In fact, the truth is the very opposite.
Examining the issue of ethnicity, the report lists five key pieces of research. In three of these five research projects, white men made up the majority of sexual offenders. In the other two, Asian men were the main offenders. This allows the report's section on ethnicity to conclude: 'A number of studies have indicated an over-representation of Asian and black offenders in group-based child sexual exploitation. Most of the same studies show that the majority of offenders are white'.
This fact, that the majority of offenders are white, is true and provided the press with their headlines about 'white sex gangs'. But you only have to scratch the surface of this and use the most basic statistics regarding population size to recognise how forced and misleading it is.
Of the five pieces of research explored here, the first, carried out by the Child Exploitation and Online Protection Command (CEOP) in 2011, used police, local authority and other children's services data and found that 30 per cent of possible offenders of 'street grooming' were white men compared with 28 per cent who were Asian. This allows the conclusion, in this case, that there are more white male groomers.
However, if we factor in the population differences, and assume that the data relates to the population as a whole, this 28 per cent of Asian men needs to be multiplied by 21 to balance up with the proportion of white men. Consequently, we would have to conclude, simply using this data, that proportionately Asian men are 20 times more likely to be street groomers than white men.
The second piece of research mentioned in the Home Office report, published in 2012, was led by the deputy children's commissioner, Sue Berelowitz, whose various research projects are the most significant in terms of the data used in the latest report. Looking at her original report from 2012 we find that the percentage breakdown of 'group' offending is 26 per cent white and 21 per cent Asian. So, once again, this report was able to conclude that, 'individuals classified as "white" form the largest group of perpetrators'.
This again is true. But if we factor in comparative population sizes, we find that, relatively speaking, Asian men are 17 times more likely to be involved with group-based child sexual exploitation than white men.
The third piece of research that looks at actual offenders, rather than reported cases or local authority information, was published in 2013, and was again carried out by the CEOP. Looking at the offenders across all groups, from this research we find that of the 306 offenders 75 per cent were Asian.
Next, Berelowitz, in 2014, found that 42 per cent of group-based cases were white compared with 14 per cent Asian. Here the proportion of Asian male offenders is lower than in previous research, but again is proportionately still seven times that of white men.
Finally, a 2016 report from Bristol found an over-representation of ethnic minorities in cases of 'group-based child sexual exploitation'.
There are clearly huge gaps in the data that raise significant questions about the accuracy of the statistics. However, some have questioned why these gaps in data exist today, especially as there have been concerns raised about this issue for more than a decade.
The latest Home Office research was set up specifically to look into the question of comparative cultural factors that may influence the preponderance of grooming gangs among particular sections of the population — ie, Asian grooming gangs. Even with the limited data, once we factor in population sizes it would be difficult to come to any other conclusion than there is a disproportionate number of South Asian, largely Muslim men involved in group-based child sexual exploitation. Even if we take the 'Asian' population as a whole within the UK rather than looking at South Asians — around eight per cent of the population — the disproportionate nature of group offences remains significant.
This, of course, is a tiny percentage of Asian or Muslim men and there are plenty of white men involved in these crimes. The group nature of the offence could be related to the nature of different communities and it is possible that white offenders are simply more likely to be acting alone rather than with other people. In this respect, there can be no reasonable presumption that child abuse in general has any relationship with the colour of your skin or the community you are from.
Unfortunately, this latest report gives us nothing new to work with and is simply a cobbled together summary of past research. However, the apparent preponderance of Asian / Muslim men involved in group-based child abuse and, more particularly, the apparent refusal of officialdom to analyse this issue properly, leaves questions unanswered regarding the attitudes of a small section of this community towards women and girls.
This also raises older questions about whether there is a separation of communities in the UK and an inability of the authorities to engage with Asian communities when laws are broken. This was raised by Alexis Jay in her 2014 report into the Rotherham scandal. She stressed the need for engagement with communities to be meaningful, noting that there was 'too much reliance by agencies on traditional community leaders… as being the primary conduit of communication with the Pakistani-heritage community'. This was something that left several women in the community feeling 'disenfranchised', and it possibly acted as a 'barrier to people coming forward to talk about child sexual exploitation'.
What is particularly striking is how much the grooming gangs issue has been downplayed, even in an age of #MeToo and heightened concern about paedophilia. Indeed, individuals like Labour's Sarah Champion have been denounced as racist for raising concerns. She was even demoted from her post as equality spokesperson within her party.
Many people understandably worry that 'labelling' Muslim men as child abusers will simply inflame racism in the UK. It seems likely that this is the key reason why the latest report took so long to be published, and why the findings are misleading.
But this argument gets things the wrong way around. The reason racist groups and individuals have been able to make so much out of this issue is because the authorities have done so much to hide the facts, and so little to protect the young girls who were being sexually exploited in places like Rotherham.
The standfirst of the Guardian article on the Home Office report is 'Study of England, Scotland and Wales dispels myth of "Asian grooming gangs" popularised by far right'. For right-thinking people, it would appear that even to ask the question about grooming gangs is to be a racist and an extremist. The Guardian and much of the modern elite would appear to be more interested in telling us what they think we need to hear, rather than being honest and open about an issue in society that raises uncomfortable questions.
Stuart Waiton is a sociology and criminology lecturer at Abertay University in Dundee.
Picture by: Getty.
To enquire about republishing spiked's content, a right to reply or to request a correction, please contact the managing editor, Viv Regan.