Open the schools – and keep them open
School closures have a devastating impact on children – particularly the poorest.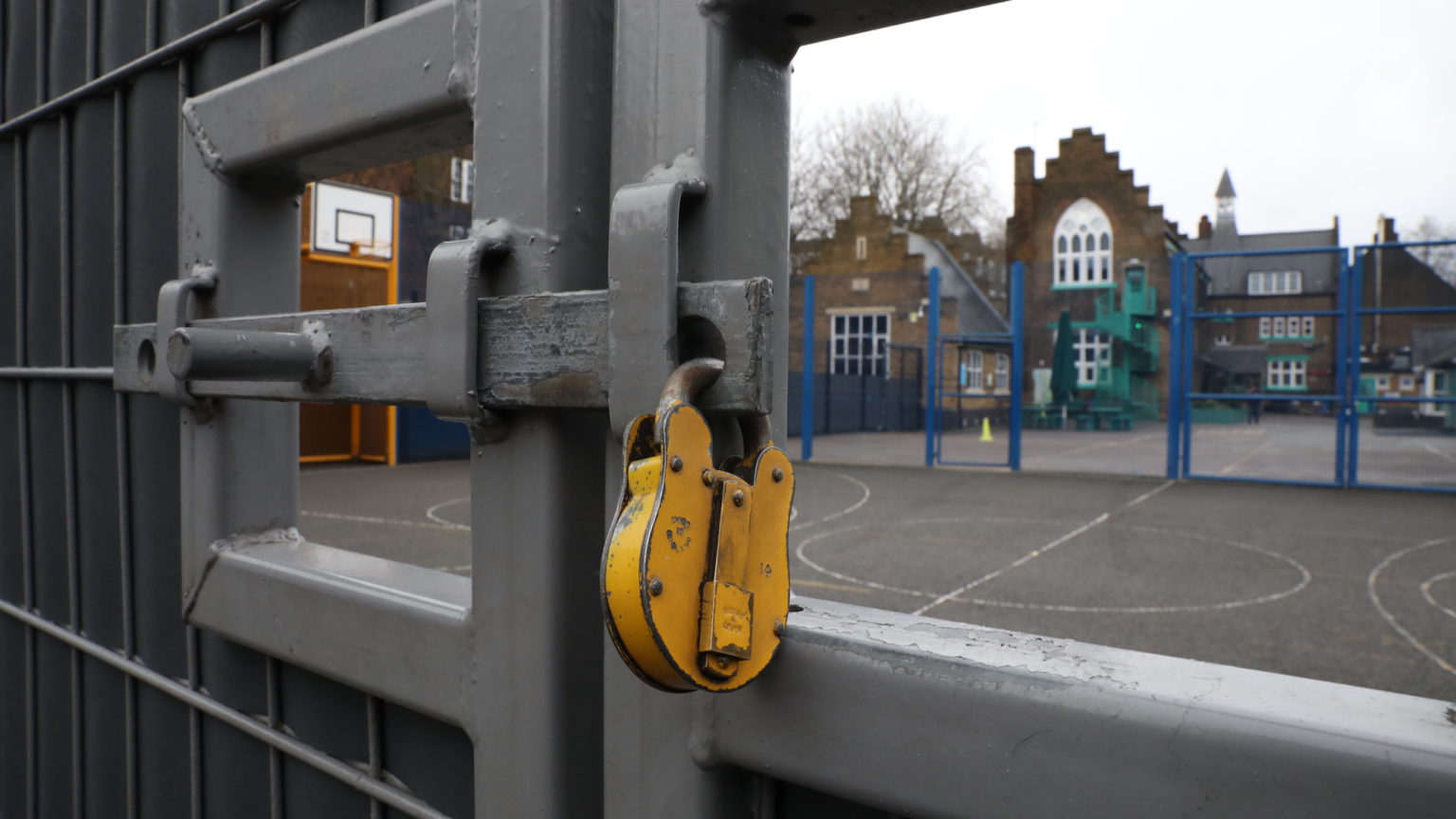 The Christmas holidays may be over, but most children are still at home. Secondary schools in England are to stay closed for another fortnight, while primary schools across London and large swathes of south-east England will also remain shut. With pressure growing to close all schools, it seems increasingly unlikely that there will be a full reopening any time soon.
It is depressing to be faced with schools closing again. At the end of last year it seemed as if, thanks to the efforts of parents and teachers, children and education were finally a priority. From the World Health Organisation and UNICEF to our own government, all seemed to agree that schools should be the last institutions to close and the first to reopen. But still the demand to keep schools closed gets ever louder.
Yes, the numbers testing positive for coronavirus are rising. But we need to be clear: schools are no more dangerous today than they were before the Christmas holidays. Schools are closed for three reasons: the government's decision to scare the population with news of mutant virus strains, an incompetent education secretary, and teaching unions that are adamant their members should not be in a classroom.
What makes the school closures so depressing is that this time around we know exactly what is at stake. On the one hand, we know that Covid-19 poses negligible risk to children. We know that children tend to have only mild symptoms or no symptoms at all, and that those who are asymptomatic are less infectious than those with symptoms. We know that schools were open throughout the autumn without significant clusters of hospitalisations or deaths as a direct result of coronavirus transmission within schools.
And we also know the devastating impact closing schools has on children's education and social development. We know that online teaching is a poor substitute for time in the classroom. We know that children fell behind in their learning. And we know that when schools close it is the most disadvantaged children who suffer most of all.
We know all this. Yet still, the social-media chorus to close schools grows. And still, the leaders of Britain's teaching unions argue teachers should stay out of classrooms. The National Education Union (NEU) has advised its members that schools are not safe and they should not turn up for work. This despicable 'advice' runs entirely counter to the best interests of children. The union's call for a boycott of the classroom extends to special schools and will hit children with learning, behavioural or developmental disorders particularly badly. The NEU wants schools closed across the country, even in areas that do not have high rates of coronavirus cases.
The NEU has not called its members out on strike. To do so would mean holding a ballot and risking the discovery that many teachers do actually want to be in the classroom. Going on strike would mean teachers lose pay. Union leaders would need to explain why they think teaching is more dangerous than nursing, working in a supermarket or driving a bus. Advising teachers to stay at home exploits children, scares the public and makes schools impossible to open. Let's not forget, this is the same union that, back in the spring, advised teachers not to deliver online lessons from home or even to carry out routine marking.
This union-led refusal to enter the classroom will hurt children from poorer families the most. This group of children already leave school with fewer top-grade GCSEs than their better-off peers and, as a result, are less likely to take A-levels and go on to university. This attainment gap used to trouble progressive educators. Not any more. Children from poorer homes are less likely to have the laptop, wifi, desk, quiet space and parental input necessary for home learning. In the classroom, teachers do far more than issue instructions: they motivate, inspire, encourage and help those who are struggling to keep up. None of this is possible via Zoom.
Closing schools exacerbates inequality. In the short term, parents – especially mothers of young children who cannot work from home – may have no choice other than to give up their job and take a cut in income. In the long term, denying children an education puts a cap on their future ambitions. Education was once seen as a route out of poverty. Today the radical left is willing to kick this ladder out from under the feet of working-class youngsters. Now, the apparently 'progressive' view is to trivialise education and argue for exams to be cancelled so that inequalities are never exposed.
Of course, it's not just the teaching unions that are to blame for closing schools. Local authorities like Birmingham and Brighton are calling on the government to allow primary schools to close in their areas.
Gavin Williamson should have been sacked as education secretary for failing to get schools reopened last summer and for August's exam-results fiasco. Instead, he has been allowed to blunder on. Just after schools had closed for the holidays, he tried to turn them into Covid testing centres. He has gone from claiming that 'We are absolutely confident that all schools are returning' to acknowledging schools may remain closed beyond mid-January, all in a matter of days. And Williamson is just one small cog in a government that, in its handling of coronavirus, lurches from one u-turn to the next, backtracking on every decision taken.
Closing schools once more will harm children educationally, socially and psychologically. The impact will be felt for many years to come. Yet if children catch Covid-19, they are likely to brush it off with barely a symptom. It is shameful that we are even considering keeping children out of the classroom. That it is self-styled 'progressives' and 'radicals' who are leading the cry is a damning indictment of what passes for left-wing politics today. We owe it to our children to get schools open – and keep them open.
Joanna Williams is currently researching hate crime in her role as director of the Freedom, Democracy and Victimhood Project at the think tank, Civitas.
To enquire about republishing spiked's content, a right to reply or to request a correction, please contact the managing editor, Viv Regan.