'Big Tech has appointed itself judge, jury and executioner'
Julia Hartley-Brewer on YouTube's censorship of talkRADIO for challenging lockdown.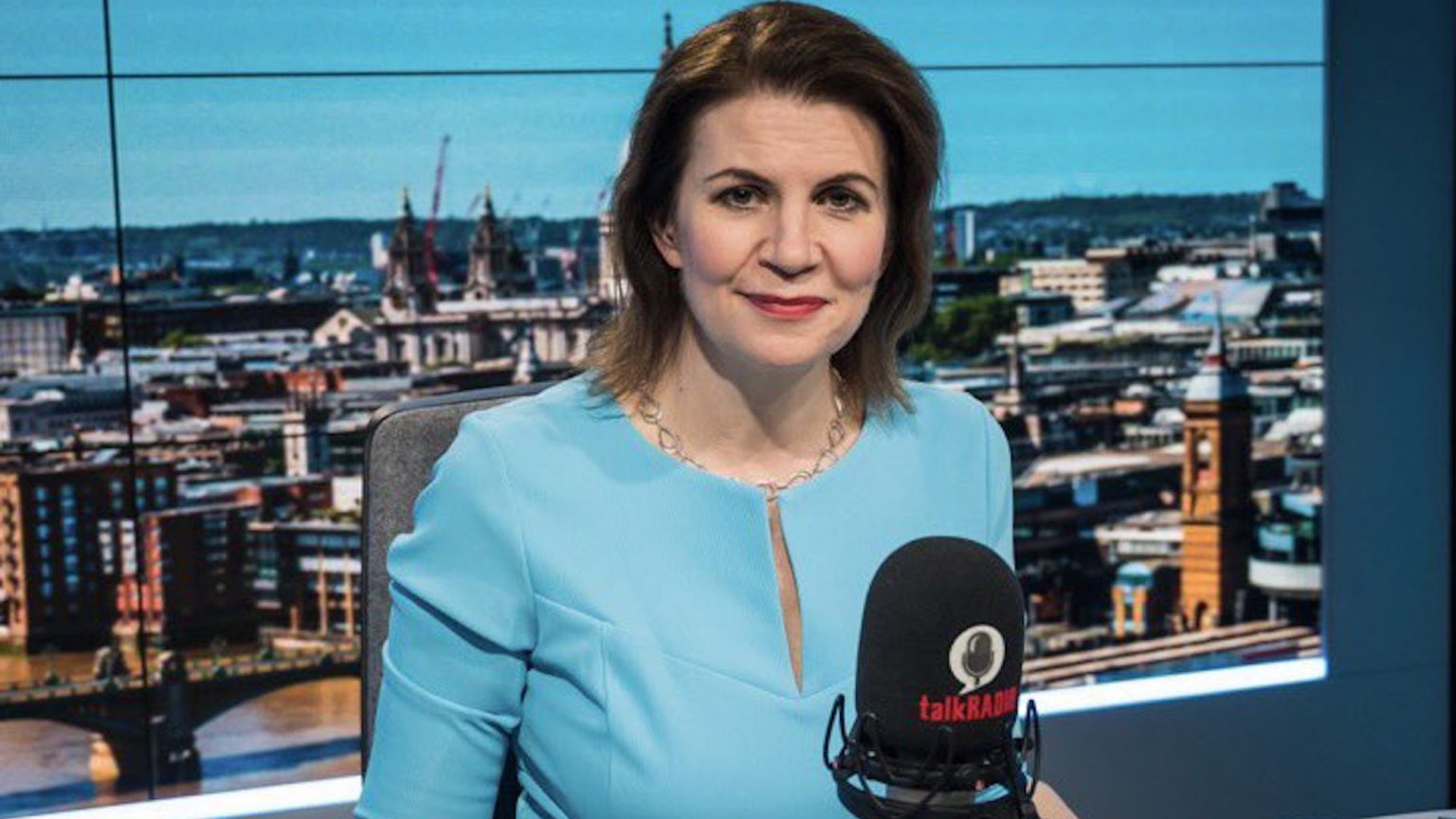 As Covid hysteria has spread, so too has Covid censorship. Under the cloak of defending scientific truth, Big Tech firms have banned content questioning lockdown – even videos featuring prominent medical experts. This week, a major UK broadcaster was targeted: on Monday, talkRADIO's YouTube channel was taken down amid claims that the outlet had violated YouTube rules on Covid coverage. The page was later restored, but the episode remains a chilling example of Silicon Valley trying to silence dissent.
Julia Hartley-Brewer is the host of talkRADIO's breakfast show. spiked caught up with her to discuss YouTube's actions and what they tell us about Big Tech's attitude to free speech .
spiked: Tell us what happened when talkRADIO's YouTube account was taken down.
Julia Hartley-Brewer: On Tuesday morning, I woke up to messages from people on Twitter saying that our YouTube page had been blocked. I assumed it was a glitch. But we verified that our page had not just been taken down temporarily, but banned.
YouTube has a 'three strikes and you are out' rule. We have had two suspensions from YouTube in the past, both for interviews that I have done. We have always had the page restored. But on Monday morning, we published an interview with the former president of the National Education Union (NEU), Amanda Martin. We discussed whether or not schools were a Covid risk and therefore should be closed. And we discussed the suggestion that teachers should get the vaccine more quickly than other people, including the elderly – which I argued was immoral.
It was a perfectly civil debate. There were no claims that could possibly be regarded as Covid-denial, claiming Covid is a hoax or anything like that. But that is what we have been accused of. YouTube has rules and people who go against those rules may be taken down. The rules are, I would say, borderline sinister.
spiked: Why do you think YouTube took down the page?
Hartley-Brewer: There is no doubt at all in my mind that this was political censorship. YouTube's rules say the site does not allow content such as 'medically unsubstantiated' Covid claims and videos that 'explicitly contradict expert consensus from local health authorities or the World Health Organisation'. This is basically saying that even a national broadcaster, regulated by Ofcom, such as talkRADIO, cannot have a discussion about Covid in which someone questions data or arguments from the government or the NHS – even if both sides are put.
spiked: Why do you think Big Tech firms have decided to censor critics of lockdown?
Hartley-Brewer: The key thing here is not simply that YouTube claimed that a perfectly reasonable discussion breaches their guidelines – it is that they have the guidelines in the first place. All the Big Tech companies say they are not responsible for content on their sites. But when they want to, they pick and choose – such as on the topic of Covid.
If the evidence for lockdowns is so clear, then why on Earth does anyone feel threatened by people raising queries about it? This is not just about a radio show losing a YouTube page for a few hours. It's so much more serious than that. The Covid policies in question will decide whether people live or die, whether people have jobs or not, whether their businesses fail or not, whether their children can go to school or not. Every aspect of our lives is affected by this. And we have got a company on the other side of the world telling us what we can say about it.
spiked: What would you say are the risks of Big Tech censoring debate in this way?
Hartley-Brewer: Big Tech, to all intents and purposes, now controls our public space. It has effectively taken over Speaker's Corner. It has appointed itself judge, jury and executioner. And it is quite clear that it does not care about free speech.
But if you do not hear bad arguments, those bad arguments will still be there. They will circulate underground and will not be challenged. It is a complete fallacy to think that if you censor things, they disappear. It is therefore absolutely vital that we hear what, for example, the anti-vaxxers have to say – even though I think they are completely wrong – so we can debate them and prove them wrong. That is how we do things in a free society.
spiked: Why is so much of the media failing to question lockdown?
Hartley-Brewer: I struggle to think of another broadcaster that is raising the issue. The BBC and Sky News have shown a shocking lack of journalistic interest in this story. They only ask if lockdown should have been sooner, longer or harder. I have never once heard any of their journalists ask on what basis lockdown is justified, what it will achieve, or what its costs are.
I'm not convinced we are facing a level of crisis anything like what we faced last spring, when I supported the first lockdown. The idea we cannot discuss that is bizarre. When the country is being destroyed by lockdowns, it is my and other journalists' duty to ask those questions.
I am sure YouTube's decision to put talkRADIO's page back up will have something to do with the fact we are owned by a major press organisation – News UK. However, we have also had the most extraordinary support online, not just from politicians and journalists, but also, crucially, from our listeners. It is extraordinary how loyal they have been and how much they have fought for us to be able to continue to put our message out and to allow free and open debate about the major issue of our time.
Julia Hartley-Brewer was speaking to Paddy Hannam.
To enquire about republishing spiked's content, a right to reply or to request a correction, please contact the managing editor, Viv Regan.