Remembering Barbara Hewson
The barrister who never gave up on her principles.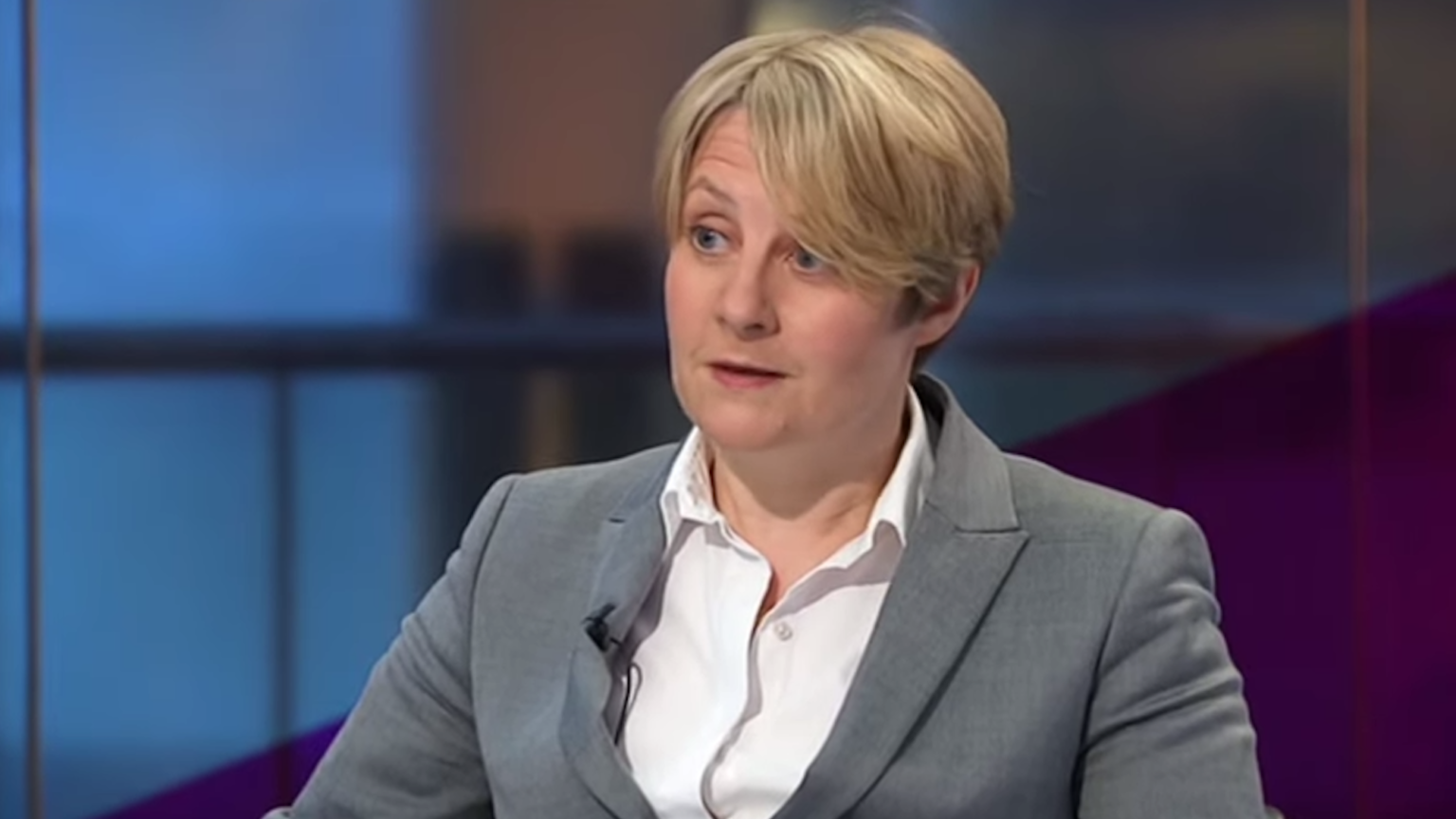 Barbara Hewson was born in 1961, into a once influential aristocratic family that had been one of the original 16th-century colonisers of Ireland. Her immediate family were more modest, settled in County Galway, but still very much part of the Irish elite.
Her father George Everard Hewson was a renowned eye-surgeon and author of many scientific papers. Barbara's mother, Joan, was the sister of Sir Richard Denby, who was elected president of the Law Society for England and Wales in 1978 and knighted.
Barbara was educated at a private boarding school in St Leonard's on the East Sussex coast. She went on to study English at Trinity Hall College, Cambridge, before converting to law. She was called to the Bar of England and Wales, aged just 24, in 1985. Six years later, in 1991, she was elected to the Bar Council. In that same year she joined the Bar of Ireland and completed a hat-trick in 2000, being called to the Bar in Northern Ireland.
I first met Barbara when she was championing women's autonomy through a fiery crusade against the court-ordered treatment of pregnant women. In the late 1990s, she was concerned with forced caesarean sections, and the denial of home births. Two of her cases established landmark rulings:
– In 1998, in London, Barbara took on St George's Hospital NHS Trust, representing 'S', in a case where she upheld the right of competent pregnant women to refuse medical treatment. This resulted in guidelines being laid down by the Court of Appeal that still apply today.
– In 1999, in the Republic of Ireland, Barbara successfully defended Ann Kelly, a home-birth midwife. After delivering 350 babies safely over 12 years as midwife in Dublin, Kelly was ordered to stop working when hospital doctors complained she had been too slow to get a mother to hospital during a difficult delivery. Barbara's defence helped prevent the outlawing of home births.
In her best moments, Barbara was a force of nature. She combined the poise and confidence of her aristocratic roots with a piercing intellect and commitment to the truth. She stuck by her values regardless of whom she befriended or offended. Despite having a principled position in favour of a woman's right to choose on abortion, she acted for the anti-abortion activist, Bruno Quintavalle, in 2002, in his unsuccessful bid to prevent a Court of Appeal decision to separate conjoined-twins against the wishes of the parents. They believed it was wrong to deliberately take the life of one baby to increase the chances of survival of the other.
It was this principled defence of autonomy and bodily integrity, and a sense that those affected by the moral consequences of a decision should be free to take that decision, rather than the state taking it for them, that led her to become a Trustee of the British Pregnancy Advisory Service – a position she held for the maximum term of nine years.
In her later years, Barbara's inflexible and unchanging principles seemed increasingly out of time. In a 2013 spiked article, she called out Operation Yewtree, the police investigation into allegations of abuse by Jimmy Saville and others, as a 'persecution of old men'. She also called for a lowering of the age of sexual consent, and called for an end to complainant anonymity in rape cases. It started a witch-hunt against her that resulted in her demonisation and isolation.
But Barbara was indefatigable. She simply would not give up when she believed she was right. There was, for her, never a time to quit. She fought personal battles on Twitter that made Donald Trump seem meek.
Her death on 9 January of pancreatic cancer is a sad loss. It speaks volumes that in her last email to me, news that her end was near was buried in a list of legal challenges on abortion that she thought would be worthwhile. Always a fighter, and never a quitter.
Ann Furedi is author of The Moral Case for Abortion. Follow her on Twitter: @AnnFuredi.
Picture by: YouTube / Channel 4.
To enquire about republishing spiked's content, a right to reply or to request a correction, please contact the managing editor, Viv Regan.