We need courage if we want to get our lives back
We need to accept that life has risks if we are to break the cycle of continuous lockdown.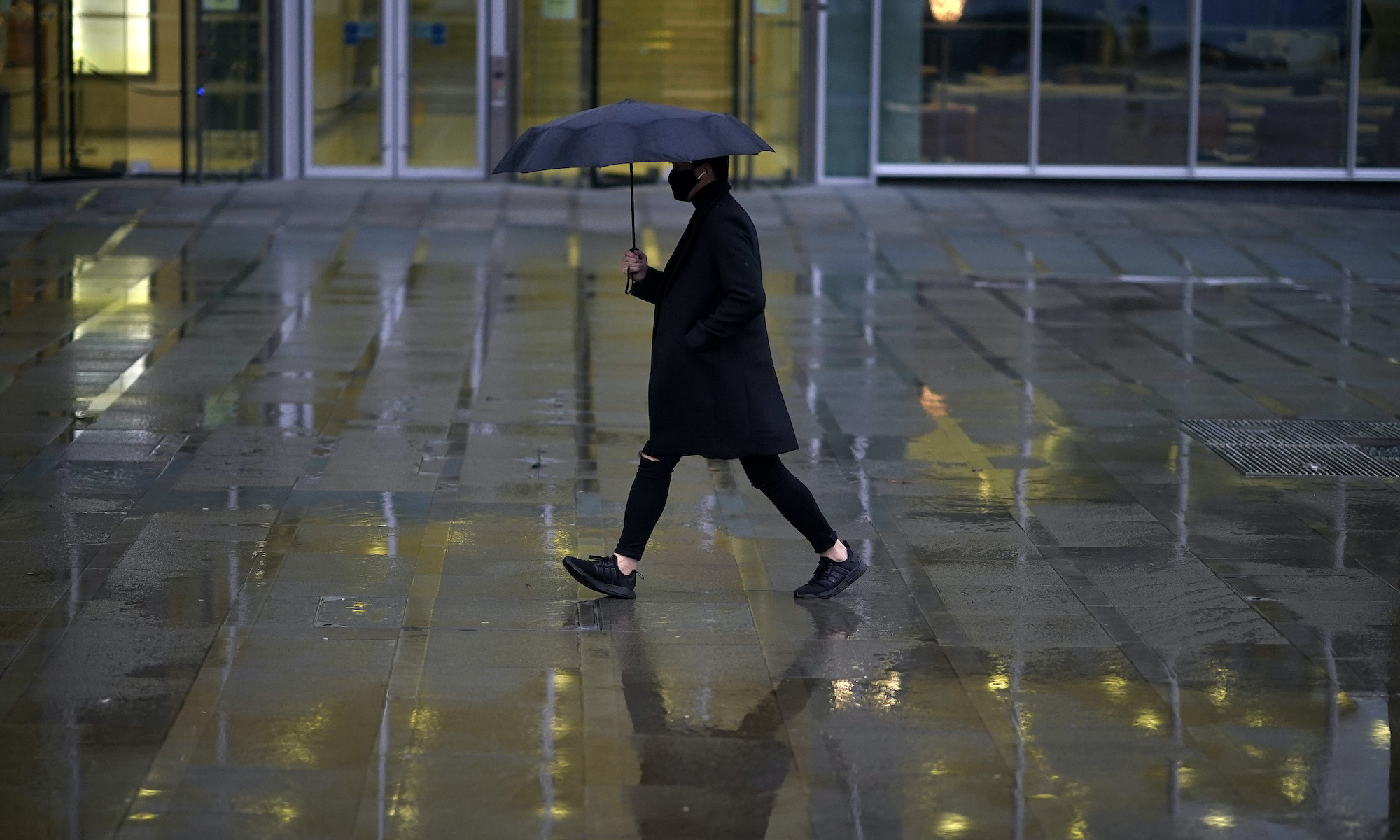 Journeys to dreamy holidays have been in short supply in recent months for most of us. We all plan them some way ahead and relish the build-up. Currently, it feels as though we are anticipating a different type of journey, from lockdown back to normality, when restrictions can all be lifted. But this is a trip with many pitfalls and barriers, which could leave millions disappointed.
The constant refrain sounds beguiling, rather like a travel agent's brochure: 'just think… another few weeks, just one final push.' Then a few weeks later: 'just another few weeks, just one final push.' Before you know it, many months have slipped by and there's always a credible reason for 'just one final push'. Most people imagine this means until we can get back to normal.
Now there is a new refrain, which will no doubt grow in the coming weeks. This is where the journey could become a frustrating nightmare. Some are now saying that even when the vulnerable groups and healthcare workers have all been vaccinated – which will protect the vast majority of those most at risk of dying – we cannot lift all restrictions. No, they say we need many more weeks to ensure the pressure on the NHS is reduced. Sounds credible. Then a few more weeks later, we will no doubt be told the same: not quite yet, the NHS is still under pressure. When everyone over 50 has been vaccinated, 99 per cent of the deaths will have been eliminated. Fantastic, we think.
But the NHS is still under pressure. By this point, it will be starting the huge task of catching up with the millions of appointments and treatments that have been delayed. So we will likely be asked to wait a few more weeks in one final push to ensure that there is not a resurgence of the virus. Gently, the goalposts keep being moved, with the same net effect: we never get our freedoms back.
The government has even admitted in its Covid-19 vaccines delivery plan that the end of lockdown is not a given. 'The role a vaccine can play in supporting the resumption of normal life depends on how the vaccine works – whether the vaccine primarily acts by preventing symptomatic disease including severe disease, or by also preventing infections, and whether virus transmission is also interrupted', it says.
In other words, the government does not know what will happen. So the pressure on the NHS could well continue, in which case the pro-lockdown folk will demand that restrictions remain.
'Zero Covid' is not achievable. Pressure on the NHS will be with us for some time to come – whether it be from Covid infections or from catching up on millions of delayed treatments and operations. The normal seasonal pressures will resume next winter as well, as the Guardian and BBC remind us every year, with their predictable headlines about the 'worst winter crisis ever'. That dream journey to normality could turn out to be a nightmare.
There is only one thing left for us to rely on: courage. This is the only way to break this cycle and get our lives back to normal. We need the courage to rebuild the dismantled Nightingale hospitals and to prepare the NHS for next winter. The courage to recruit an NHS Reserve Force of retired medics, ready to leap into action when needed. The courage to accept that life is a risk and zero Covid-related deaths may never be obtainable. The courage to stop mass testing unless people have significant symptoms.
Then the big one: we need the courage to set a target date when the vast majority of restrictions are lifted. The over-70s are all expected to be vaccinated with their first dose around mid-February, which should be effective a few weeks later. So let's have the courage to set a date on the first day of spring: 20 March. Freedom Day. A ray of light, a symbol of hope, a real ambition.
But meanwhile, let us have the courage to get our children back into school from mid-February. They, their teachers and their parents are suffering. The inequality of education between groups of children from rich and poor backgrounds is widening by the week. The poorest are suffering the most.
If we do not have the courage to accept any degree of risk, then we will remain trapped in our homes forever and our lives will never go back to normal.
Richard Tice is the chairman of Reform UK.
Picture by: Getty.
To enquire about republishing spiked's content, a right to reply or to request a correction, please contact the managing editor, Viv Regan.