We need to put the vaccine on a war footing
The current strategy is not nearly ambitious enough. A decentralised approach will speed things up enormously.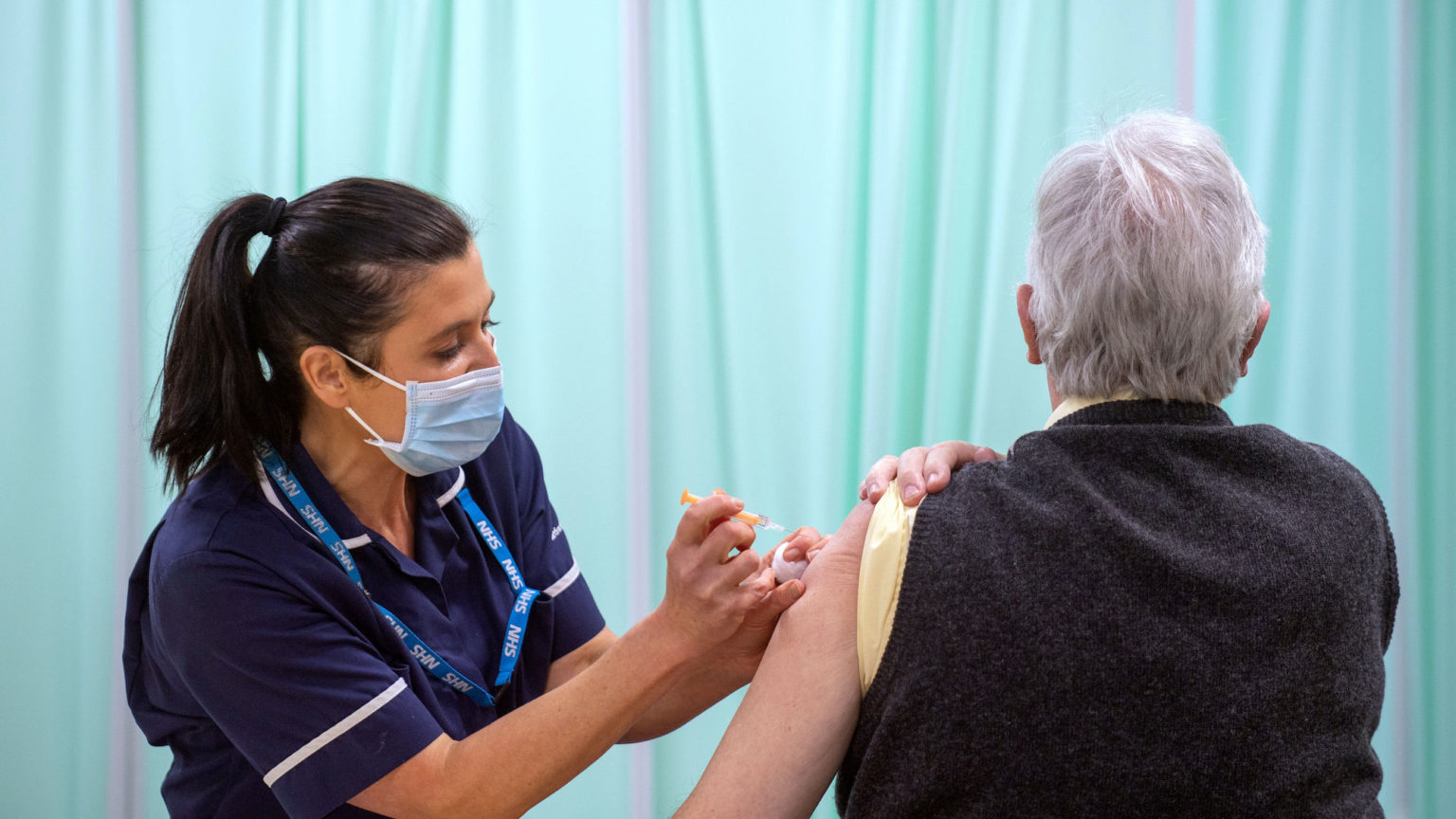 Britain is in a moment of national crisis. Over 1,000 people are dying each day from Covid-19. Vast swathes of the economy have been shut down again. People face severe restrictions when leaving their own homes and seeing their friends and family. The costs of the Covid-19 pandemic to our health, economy and liberties is intolerable.
Unlike last year, when restrictions appeared neverending, we now have a clear path out of this mess: safe and effective vaccinations. The fastest and best way to end the pandemic is to vaccinate as quickly as possible. The UK must put itself on a war footing to achieve this goal.
Despite claims from ministers about supply issues, the latest reports indicate there are currently 21million Covid vaccine doses in the UK. Some of these doses need to be put into vials but the key challenge now is logistics: how can we get jabs from factories to local centres and into arms as quickly as possible?
As it stands, the UK is administering doses much faster than almost all other countries, particularly compared to the pathetic centrally planned effort by the European Union. But Israel, the world-leader on vaccine distribution, has already vaccinated over 20 per cent of its population. The UK is far behind – even with a few weeks' headstart. Despite the additional approval of the Oxford / AstraZeneca vaccine, progress has been slow. As of 14 January, just under 3.2million doses have been given in the vaccination programme. We have not yet hit the target of giving two million jabs in a week.
The UK's vaccination effort is being hamstrung by a familiar problem: an overly centralised, command-and-control approach by the National Health Service. The NHS has been extremely hesitant about using the private sector – even community pharmacies that provide the annual flu shot – and the military. An organisation which is hardly well-known for its efficiency and speed cannot alone be entrusted with such an important, time-sensitive mission.
Last week, Boris Johnson reportedly clashed with the NHS over the speed of the rollout, while refusing to change government policy to facilitate speedy delivery. In a welcome u-turn, the government is expected to begin trialling 24-hour vaccination centres. This is a good start, but there is much more to be done.
The first issue is ambition: the current goal of two million doses per week is not good enough. At that rate, 'Phase 1' of the vaccination schedule – vaccination of all those aged over 55 and those who are clinically vulnerable – will not be completed until May. The Adam Smith Institute's latest paper, which I co-write with James Lawson and Jonathan Kitson, argues that Britain should be targeting six million vaccinations per week. This would ensure Phase 1 is completed by the end of February – covering around 99 per cent of preventable Covid-19 deaths.
This will take a new 'all aboard' approach to vaccinations. The government should be gleefully taking up offers of help from experienced pharmacists – who could be vaccinating 1.3million people per week – closed hospitality and public venues, and firms with experience of logistics, like Tesco.
The government must address reports of doses being wasted at the end of vaccination days. This is completely unacceptable: no dose should ever go unused. In order to solve this problem, centres should allow walk-in services for 'spare' doses at the end of each day. We should also extend the criteria for who can receive a vaccine, rather than the current approach of pausing vaccinations at GP practices which have already vaccinated their over-70s.
There is also an urgent need to improve ventilation at vaccination centres to ensure we do not accidentally infect our most vulnerable. The public-health messaging about hygiene has led to an under-appreciation of the extent of aerosol spread, caused by the tiny droplets that hang in the air even when people are two metres apart.
The government should also ensure there is as little red tape as possible for people signing up to volunteer. It should increase payments per vaccination to ensure they dedicate the necessary resources. On the supply side, priority should be placed on ensuring 24/7 manufacturing and whatever support is necessary for the production of inputs such as glass vials. The government could even provide rewards to the best workers at vaccination centres and crowdsource good ideas from those workers and the general public about how to speed up the process.
We must insist on far greater transparency: there is no official information about the number of doses in the country, the plans for distribution per week or who will be involved. This information is necessary to ensure the entire process is accountable.
The health service is not the repository of all wisdom and capability. It should be as open as possible to a wide array of offers of support and ideas about how to improve vaccinations. Everyone must focus laser-eyed on the goal: vaccinate as many people as possible, as quickly as possible, to save lives and end lockdown.
Matthew Lesh is head of research at the Adam Smith Institute.
Picture by: Getty.
To enquire about republishing spiked's content, a right to reply or to request a correction, please contact the managing editor, Viv Regan.