Stonewall: the state's favourite consultancy firm
Its growing influence over important public bodies is troubling.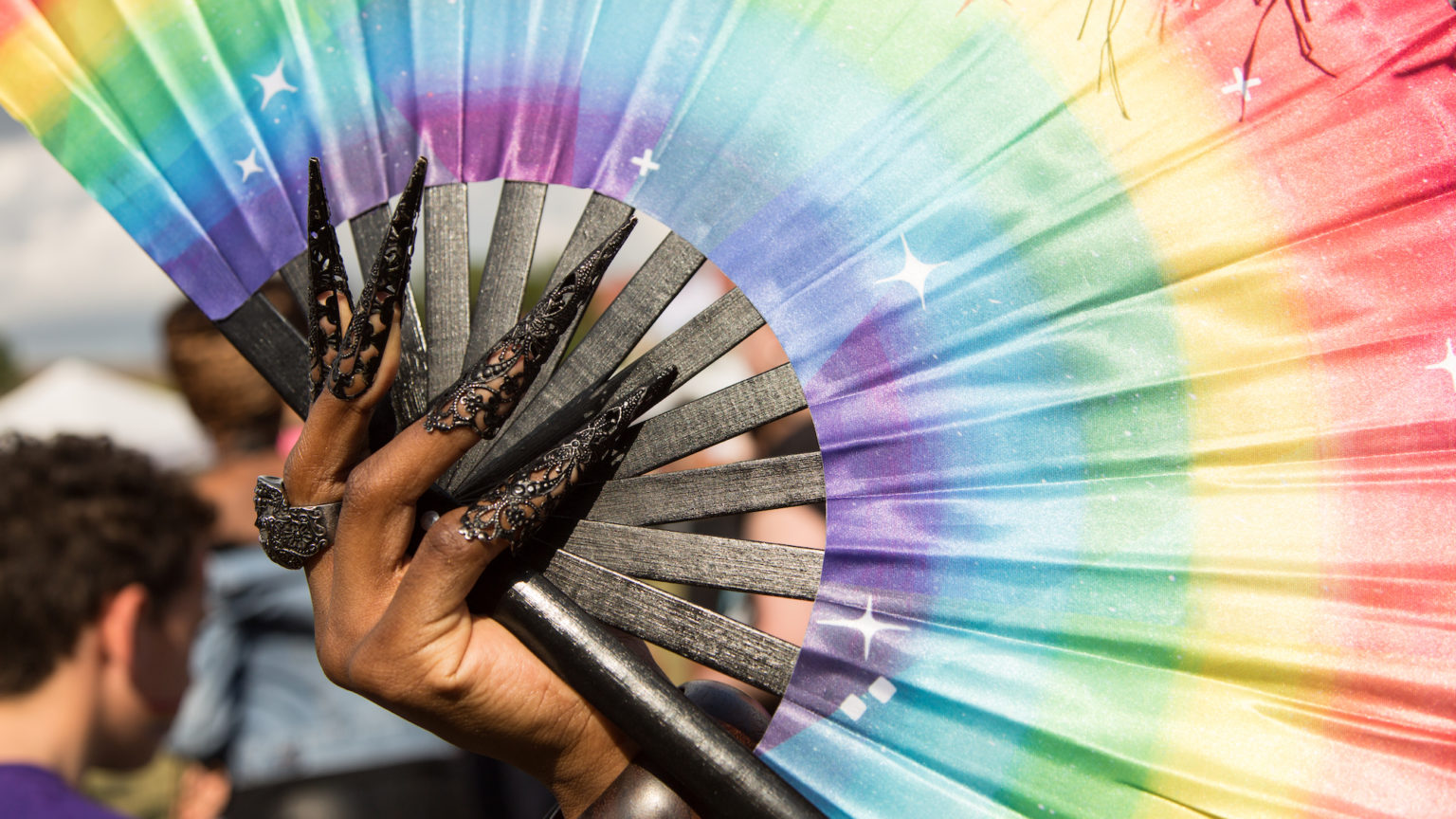 There is nothing wrong with activists. But when they start pulling the strings of government and, through it, telling the rest of us what we can and can't do, it's time to worry. In this regard, a recent episode concerning the pressure group Stonewall should give us pause.
Stonewall was founded in 1989 as a campaign group calling, quite rightly, for the state to stop interfering in gay people's lives. Unfortunately, it has since become increasingly right-on, and especially focused on trans activism. It is also now very much part of the woke capitalist establishment, with a commercial income from membership and consultancy estimated at £3million per year.
One organisation that signed up to Stonewall as a 'diversity champion', undertaking to support its agenda and pay it a substantial membership fee, was the Crown Prosecution Service. In 2019, the CPS, having consulted Stonewall, produced a now notorious pack for teachers called Lesbian, Gay, Bisexual, Trans: Bullying and Hate Crime. This was aimed at children aged between 11 and 16; interestingly, their parents were at first refused access to it, apparently on the basis that it was too sensitive to be allowed to get into the wrong hands.
Not only did this document – coming from the body officially charged with enforcing the criminal law – propagate as incontrovertible truth controversial ideas, such as gender is a social construct, or that any opposition to LGBT ideology was a product of 'homophobic attitudes'. It also propagated a long list of what it saw as hate crimes and hate incidents (not always carefully distinguished). And it even insinuated that children could get into trouble with the state for: ostracising or excluding people from friendship groups for reasons of sexual orientation; any anti-LGBT+ posting on social media; or, in one example given, objecting in strong terms to a person using lavatories designated for the opposite sex.
Faced last April with the prospect of the guide being subject to judicial review, the CPS withdrew it for further consideration (before seemingly abandoning it entirely).
This was not good enough for one unnamed school student, however, who brought a crowdfunded judicial review against the CPS. She argued that, through belonging to Stonewall, with its very pronounced views on sex and gender, the CPS inevitably compromised its claims to impartiality, and left her in fear of getting into trouble if she expressed gender-critical views. It is this claim that has now been rejected by the High Court on the grounds that the CPS being a Stonewall diversity champion only meant it was obliged to have an inclusive internal employment policy, and no more.
All this may be right in law. But it misses the point. Whether or not you agree with Stonewall's aims, it ought to worry us that a body with important governmental powers over criminal prosecutions has publicly signalled its support for an organisation that campaigns for a tougher stance on the use of the criminal law in matters of great controversy, such as anti-LGBT speech or opposition to mixed use of toilets. Indeed, the CPS actively promotes Stonewall elsewhere on its website, together with other like-minded organisations, such as Gendered Intelligence (though not, interestingly, any organisation that disagrees with them).
Furthermore, this is not the only area where Stonewall seems to have been exercising some discreet behind-the-scenes influence. Just before Christmas there was an illuminating admission from Dame Melanie Dawes, the CEO of Ofcom, the body that controls what is allowed to be said on the airwaves (and – in case you haven't guessed – another Stonewall diversity champion). Interviewed by parliament's digital, culture, media and sports committee, she was pressed by the SNP's John Nicolson, who complained that when trans issues were discussed, broadcasters' attempts to 'balance' debate involved inviting 'transphobic groups like the so-called LGB Alliance to give a counter-argument'.
Dawes responded, saying she was in personal touch with Stonewall on the matter. She said it was advising her as to how she could make broadcasters 'steer their way through these debates without causing offence and without bringing inappropriate voices to the table'. She was not lying. On 1 January this year, the Ofcom code as to what was permissible was updated so as to include 'intolerance' of transgender issues under the category of hate speech, and thus make it much more difficult for groups like the LGB Alliance to voice their views in the future.
Of course it is not just Stonewall that is engaging in this kind of ill-disguised political puppeteering. Others are also quick to play the role of consultant to public bodies and elected politicians. And this matters enormously. Allowing self-appointed arbiters of public morality such proximity to power is an affront to democracy.
Andrew Tettenborn is a professor of commercial law and a former Cambridge admissions officer.
Picture by: Getty.
To enquire about republishing spiked's content, a right to reply or to request a correction, please contact the managing editor, Viv Regan.