Why the Dutch are rioting
The riots are wrong and heartbreaking. But many people feel desperate in this lockdown.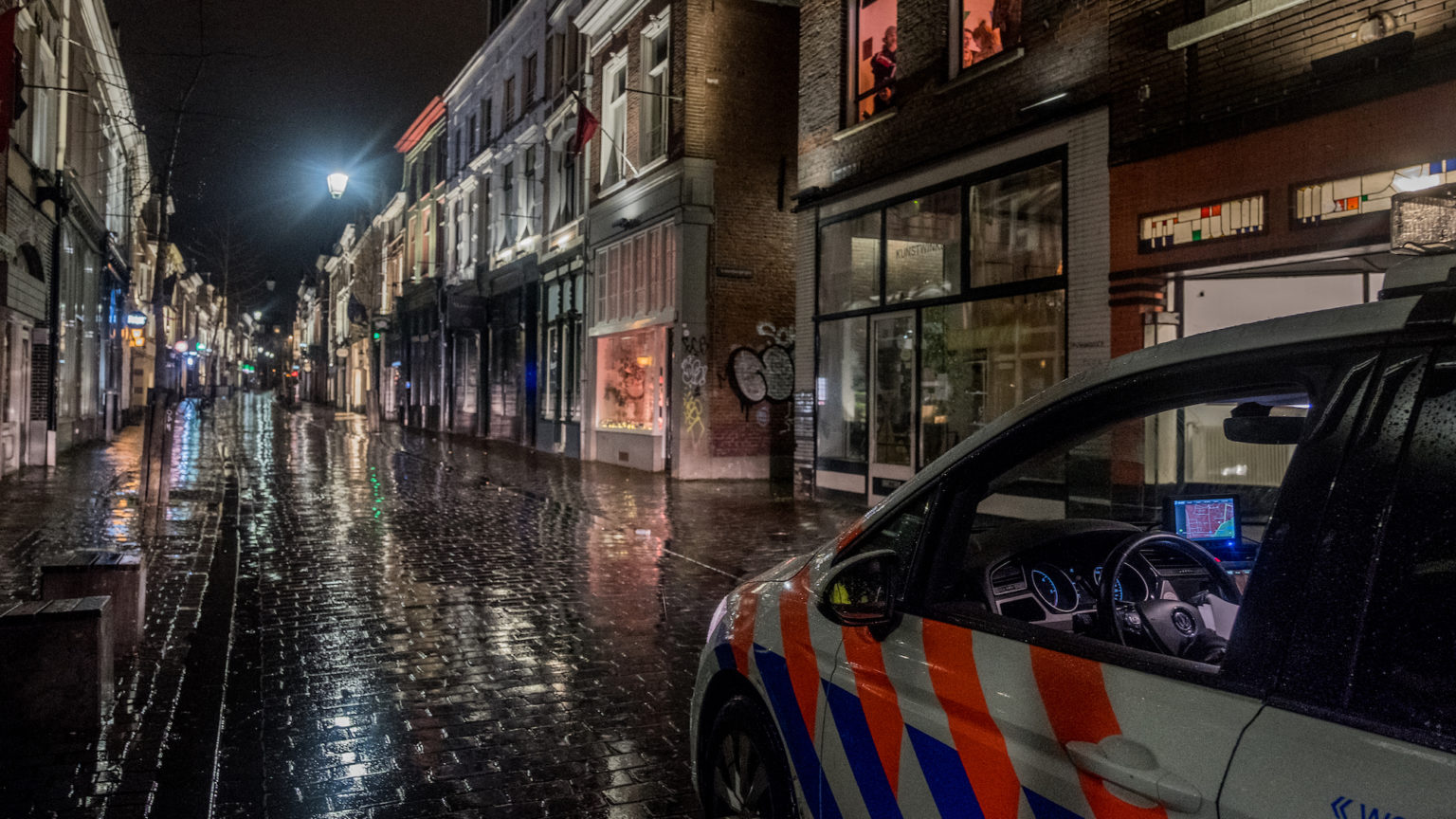 We in the UK say we are turning a blind eye to something. In the Netherlands, they say, 'we zullen het door de vingers zien', which means, we'll see it through the fingers. It is how the Dutch communicate that they are letting something slide.
The Dutch government has been seeing a lot through the fingers lately, especially the effects of its pandemic response. And it is not going well. Over the weekend, tensions boiled over, with unrest and rioting in many parts of the country. The Dutch capital of Amsterdam was a hotspot, and there were flare-ups in Rotterdam and Den Bosch. But it was Eindhoven that was the worst hit, with rioters setting cars on fire, smashing windows, and pelting the police with rocks and fireworks.
Dutch media reported around 300 arrests on Sunday, with many remaining in custody well into Monday. While this will undoubtedly shock those who know the Netherlands well, tensions have been rising steadily since Dutch prime minister Mark Rutte and his government placed the country under lockdown in mid-December.
The new lockdown meant that Christmas was all but cancelled, as strict social restrictions were brought in to prevent households from mixing. As in the UK, businesses have been hit hard, with many unable to trade. Not only have bars and restaurants been forced to close, but so have any shops not deemed 'essential'.
This decision was taken when as many as 10,000 new Covid-19 cases a day were being reported. As Rutte announced it, there were jeers and whistles from protesters gathered outside. Though he said 9 January was the date on which restrictions would end, this was always treated with scepticism by the Dutch public. So, few were surprised when it was extended to 19 February. And you won't find much confidence that it will end then, either.
The imposition of an additional curfew has further stoked tensions. This means that as of Saturday, the Dutch are forced to stay off of the streets between 9pm and 4:30am. Violating the curfew risks a fine of at least 95 euros. This new measure is seen by many as the latest in a series of whimsical infringements on Dutch life. In many quarters, it seems to be the straw that has broken the camel's back.
According to Mark Rutte, 99 per cent of the Dutch public are complying with the various restrictions, and that may be true. However, the feeling I get is that people's compliance is becoming increasingly begrudging. Many here, who have already been placed under severe pressure financially, also feel they are kissing their way of life goodbye bit by bit. This is leading to a rise in resentment towards the government and authorities.
And Rutte already has enough problems, not least that he is leading a caretaker government at the moment. On 15 January, he handed his resignation and that of his cabinet to King Willem-Alexander. This followed the results of an inquiry into a child-benefits scandal, which led to approximately 26,000 parents being falsely accused of fraud and made to pay back thousands of euros. As if that wasn't bad enough, the inquiry found that the tax authority broke the law by investigating in a discriminatory way and with institutional bias. Due to heavy criticism of Rutte and his cabinet, they resigned en masse.
However, the resignation is a sleight of hand. Not only are Rutte and his cabinet remaining in their posts until a new government is in place — they are also likely to be returned at the General Election, scheduled for March. This 'pseudo-resignation' has been widely slated by Dutch opposition MPs, who have called for those involved also to take themselves off the candidates list. Rutte for one has ruled that out.
Just days ago, Rutte suffered a slip of the tongue in the Dutch parliament. During the debate on the curfew, he shocked many by stating that his government actually has more power due to its caretaker status. Upon being quickly corrected about this, he added, 'well, they can't get rid of us', much to his own amusement. At a time when the people he serves are suffering so much, this flippancy, not to mention arrogance, has not gone down well.
Of course, this is not to endorse the rioting. The scenes of hostility, wilful damage and looting I am witnessing on the streets of this normally peaceful and tolerant country are heart-breaking. Worryingly, just how peace is going to be restored is as yet unclear. Bringing in the military has been ruled out for now, but with more violence and looting taking place on Monday, calls for that to change are increasing.
There is certainly much cause for reflection here, not least by the people holding the power and calling the shots. They have destroyed people's livelihoods and they have taken away their freedom. Extraordinary times or not, they should expect to be held accountable.
John Lee Shaw is a freelance writer based in the Netherlands. Follow him on Twitter: @JohnLeeShaw.
To enquire about republishing spiked's content, a right to reply or to request a correction, please contact the managing editor, Viv Regan.