The Covid debate is still far too narrow
We need to keep questioning what we think we know about Covid and how we should respond.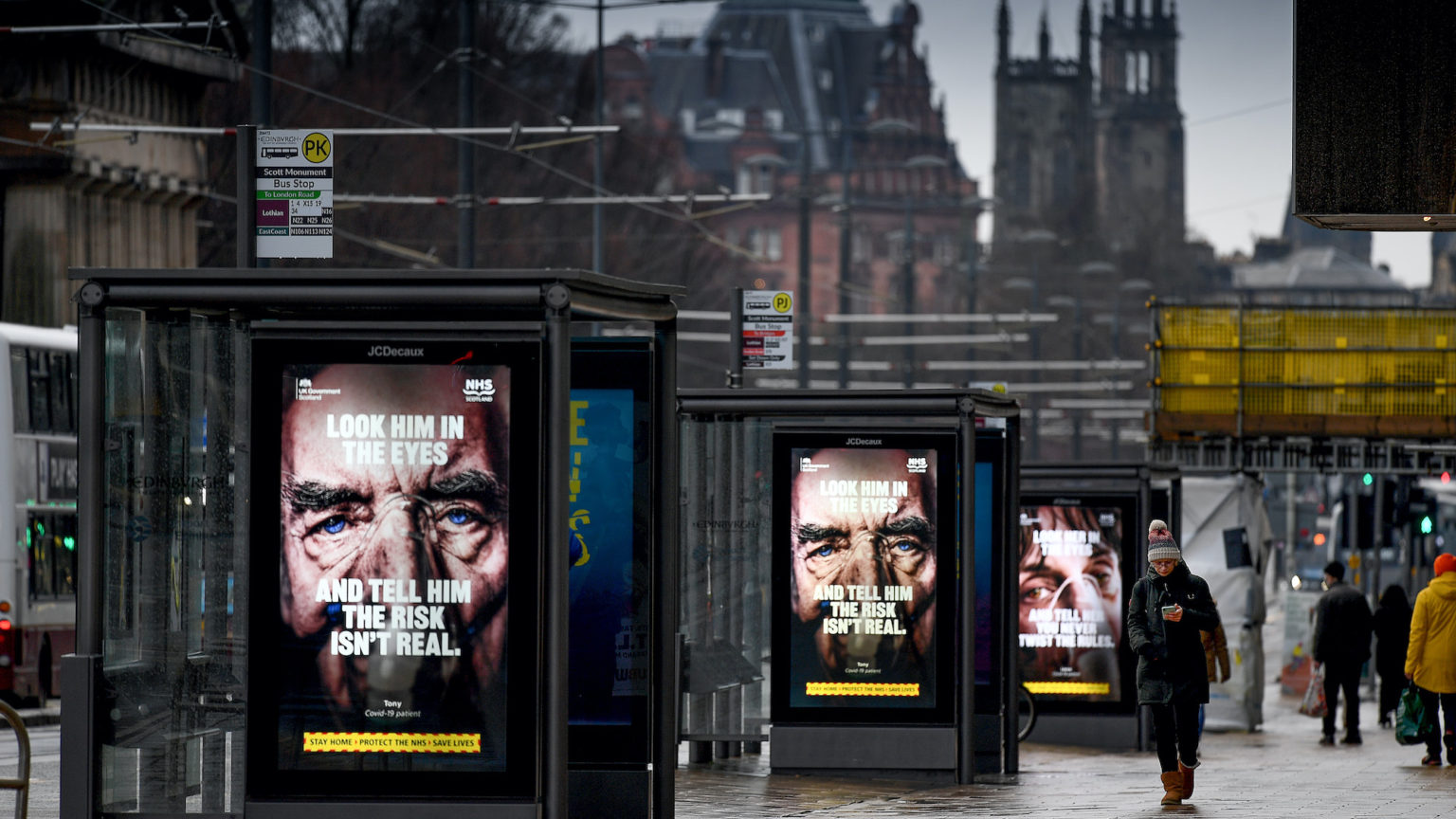 There is no doubt that over the past year we have been living through truly extraordinary times. There have been two reasons for this. Firstly, the emergence in China last winter of SARS-Cov-2, a newly pathogenic coronavirus that causes significant illness and death. And secondly, our responses to this threat.
As governments around the world have struggled to identify the best ways to cope with the virus, the rules of everyday living have been rewritten. Previously unquestionable freedoms of action and association have been swept away in the name of protecting all of society from the new disease.
Whether or not we have been persuaded of the need for lockdowns, whether we feel they should be soft or hard, whether we think masks are useful or useless, we have all taken views on what has been happening. More than anything else, the question of how to deal with the coronavirus pandemic has become the most polarising issue of our times.
This is perhaps unsurprising, but it is also a great pity. Polarisation means that people on opposite sides of an argument stop listening to each other. Yet when faced with something unprecedented, the more talent that can be brought to bear on a problem, the more likely we are to find the best solutions.
Governments have been trying to follow the science on Covid. But what does that really mean? If the science of a problem is established, ways of dealing with it may be straightforward. But what if the science isn't clear? What if the problem has not occurred since medicine and science were organised in their modern form? What if suggested remedies have never previously been used, or even seriously considered before they were suddenly implemented?
In those circumstances, which are very much our circumstances, there is a lot of arguing to be done over a lot of details. Polarisation arises out of our desire for certainty when faced with insufficient hard data to make clear-cut decisions.
It has been a truly difficult, almost impossible situation to manage. I have great sympathy with those around the world who have found it their task to try to navigate our course. But almost a year after the crisis started, it is apparent that bunkers have developed, manned by highly trained and intelligent people who are no longer communicating effectively with each other.
Although positions have become polarised, the irony is that we are all on the same side. Every reasonable person wants to see as many people as possible kept safe from the virus. We all want our health service to be able to perform as well as possible, for as many people as possible, whether they are suffering from Covid or from other conditions. We all want our grandparents, parents, children and friends to be okay – by which we mean living a life of decent quality, as well as avoiding death. As a doctor, my only personal motivation for writing about this crisis since the beginning has been to try and prevent harm.
One of the hallmarks of good science and medicine is constant questioning of our assumptions. It is the things we 'know' to be true, but which turn out not to be, which can cause our biggest mistakes. We see what we expect to see. In science, we fit broad and often confusing data into whichever descriptive framework (or paradigm) we have adopted to make sense of things. In medicine, we make a diagnosis and then use it to understand what is happening to our patient.
But what if the framework isn't a full description, or some of the data isn't right? Science is littered with failed paradigms that weren't discarded until far too long after the data falsifying them was available. What if we have missed something in the diagnosis? This is why good scientists and doctors constantly question what they believe to be true.
Not even names are neutral. It's worth remembering what SARS-Cov-2 stands for: Severe Acute Respiratory Syndrome Coronavirus-2. At the beginning of the pandemic, when the first cases were identified in China, we were told that this virus caused a severe respiratory infection in everyone that it infected. We were told that there were no asymptomatic cases.
This framed what we expected to see when the virus arrived in Europe, and it greatly influenced what scientists thought and what doctors did – witness the extensive and probably harmful overuse of ventilators during the first wave. Now, a year on, we know that many cases are asymptomatic, yet the name sticks and the framing continues to exert widespread influence on how people think of the virus.
Let's take one other straightforward example of the way in which what we think we know may be misleading us. It is clear that the virus can cause severe disease and death in some patients. But how many? It is essential to know this number accurately, because it defines the graphs of the current wave, the number of genuine Covid deaths in hospitals, how seriously we view the pandemic and therefore what actions we should take.
Unfortunately, Covid can't be diagnosed clinically, it needs a test called PCR. This test relies on multiplying bits of viral genetic material so that we can detect them. The test is critically sensitive to how many times the multiplication is carried out – not enough and nothing will be detected, too much and you will detect any tiny piece of viral material on any person, irrespective of whether it was actually causing disease.
So it makes a huge difference whether the multiplication is carried out 25 times (amplification about 34million), 35 times (amplification about 34 billion) or 45 times (amplification about 34 thousand billion). Obviously any PCR test used for diagnosing Covid should be standardised for amplification. And it is also vital that samples are very carefully taken to avoid contamination. In fact, it's so easy to contaminate a PCR sample that a lot of training is needed to perform it reliably. Even with a skilled operator, PCR tests should be repeated before a firm diagnosis is made.
But currently, lab conditions for most Covid PCR tests are not in the public domain, and patients without symptoms are being moved to Covid wards in hospitals after a single positive test. So what really are the current numbers? Do we know what we think we know? There is clearly much to discuss concerning that.
The same applies to very many other crucial questions. What do R numbers really represent? What will the effect of new viral variants be? Is SARS-Cov-2 really so different to other viruses in terms of the way it stimulates immunity? Are our assumptions about susceptibility to this virus correct? Are lockdowns as effective as some think in preventing spread of the infection? Are we systematically under-estimating the costs of lockdowns in our focus on Covid? Are masks effective? Which treatments are best? Are asymptomatic people really an infectious risk? Is counting death 'with Covid' 28 days after a positive test a valid method for assessing Covid's real impact?
These and many, many other issues are open to starkly differing interpretations between qualified, sensible, informed people. Suppressing discussion of these points, perhaps to avoid 'confusing the public', or to ensure that they comply with measures that we 'know' to be necessary, is simply to make the most elementary of scientific and medical mistakes. If it's true that many hands make light work, it is also true that, especially for complex issues, many minds make better work.
It seems to me that the government's work is not being made easier, but more difficult by the relatively narrow descriptive framework it is receiving from its current select group of advisers. Wouldn't we all be better off with wider discussion and debate of the many unclear and contentious issues that this crisis has thrown up? Wouldn't it be easier to find the best ways forward for living with a virus that everyone now agrees will be with us forever, by re-engaging all the talents, rather than just sticking with what we currently 'know' to be true. Surely, everyone's experience over the last year has already clearly demonstrated that this apparent 'knowledge' changes rapidly.
We must keep questioning what we think we know about the pandemic, and about our responses to it. With vaccines being rolled out, and the accumulation of more and more real-world data, some of which is reliable and some of which is not, surely now is a good time to re-engage the broadest possible range of expertise to find the best ways forward. After all, we are all on the same side.
Dr John Lee is the pathology lead for HART (Health Advisory and Recovery Team), the UK's largest independent public health consultancy.
Picture by: Getty.
To enquire about republishing spiked's content, a right to reply or to request a correction, please contact the managing editor, Viv Regan.