Leave Desmond Swayne alone
Swayne is being smeared as an anti-vaxxer for his opposition to lockdown.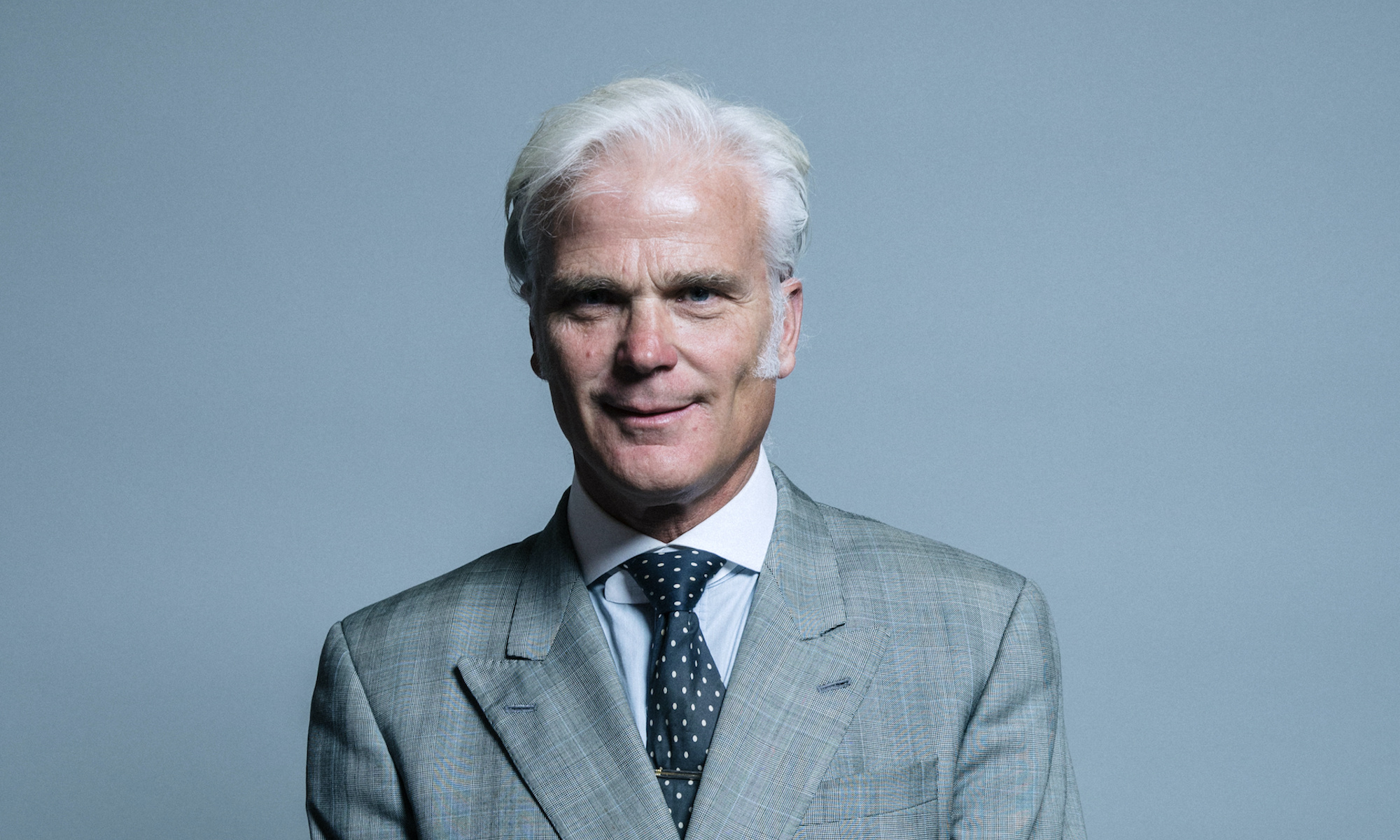 It's early 2021 and the deputy leader of the opposition is furious that someone has dared to question the government.
It would have been hard to imagine this scenario a year ago. But the (first) year of Covid has warped things to such an extent that the only people more enthusiastic about government policy than the government are its alleged opponents.
In November, Conservative backbencher Desmond Swayne gave an interview to Save Our Rights UK, an anti-lockdown (and sometimes anti-vaccination) group. He said that official figures about Covid 'appear to have been manipulated' and that the virus poses a 'manageable' risk to the NHS.
Swayne also said: 'We're told there is a deathly, deadly pandemic proceeding at the moment. That is difficult to reconcile with ICUs actually operating at typical occupation levels for the time of year and us bouncing round at the typical level of deaths for the time of year.' He also encouraged the group to keep up its campaigns against government restrictions.
This month, he conducted another interview with US TV host and anti-vaxxer Del Bigtree. Swayne said, in reference to government policies, 'There are aspects of this which I'm certain come down to social control, like the wearing of masks', adding that the host had just 'rubbished' the medical case for face coverings.
This has sent lockdown supporters into meltdown. Chief among them is Labour's Angela Rayner, who has accused Swayne of peddling misinformation, undermining both 'the government's message' and public confidence in the vaccine programme. She has demanded the Tories remove the whip from him 'immediately' and has branded his comments as 'really dangerous'. In his own party, Michael Gove said Swayne was 'completely out of order'. Swayne has reportedly been asked to meet with the government's scientific advisers.
But were Swayne's comments so outrageous? In an interview with a miserable Adam Boulton this week, Swayne argued that his comments about the 'manipulation' of data were referring to graphs that Chris Whitty and Patrick Vallance produced in their press conference before the November lockdown.
If this was what Swayne was referring to, then his comments were reasonable. The graphs were like something out of Brass Eye. And they were a manipulation of the data. They projected a possible future death rate as high as 4,000 per day. They were clearly intended to justify the restrictions that were also being announced at the press conference.
It wasn't just Swayne who took issue with the graphs — they were even rebuked by the UK Statistics Authority. The government later withdrew the projection, citing an error in the data. In light of the new variant, things have changed of course. Swayne recognises this and says his comments were appropriate at the time. But nothing has changed to suggest the figure of 4,000 deaths per day was ever reasonable.
So what about ICU occupancy? Swayne's Save Our Rights UK interview – in which he made the ICU claim – streamed on 7 November. Reports at the time suggested that intensive care was no busier than normal. Swayne failed to appreciate just how bad things would get. But he was not being dishonest.
What about excess deaths? Here, Swayne was off target. Data covering 2020 up to November show excess deaths were 14 per cent higher than would be expected based on the five-year average. Excess deaths did dip below the five-year average at points in 2020, though. And they did not exceed the average in November, when Swayne was interviewed, to anything like the degree they did in the spring peak of the pandemic.
Swayne, then, was not totally correct. It was wrong, too, to say that masks are a form of 'social control'. Should Swayne have shared a platform, so to speak, with anti-vaxxers? Probably not. He says he had no idea who Del Bigtree was, which if true is pretty careless.
But this furore is, ultimately, a storm in a teacup. Sky's headline – 'Tory MP Sir Desmond Swayne urged anti-vaxxers to "persist" against Covid restrictions' – tried to paint Swayne as an anti-vaxxer. But anyone who spent half a minute looking into the issue would find that he isn't one. He has said on his own website, 'I see vaccination as the escape clause from our current enforced confinement with all its devastating economic consequences. The more people who are vaccinated the better, and the sooner the better.'
In the end, though, the crucial question is not whether Swayne was right, but whether he is entitled to an opinion at all. When you can be hounded for disagreeing with the government on the key policy of the day, it is clear that we lack a proper opposition in parliament, and that debate is being suppressed.
Clearly, some of lockdown's evangelists cannot tolerate dissent. They are so convinced they are right – and so certain their enemies are both wrong and dangerous – that they feel compelled to hunt down and destroy all opposition. The hounding of sceptics has to stop.
Paddy Hannam is editorial assistant at spiked. Follow him on Twitter: @paddyhannam.
To enquire about republishing spiked's content, a right to reply or to request a correction, please contact the managing editor, Viv Regan.