Drop the woke nonsense, Innocent
The smoothie giant has publicly unfollowed a feminist because of her 'wrongthink' on gender issues.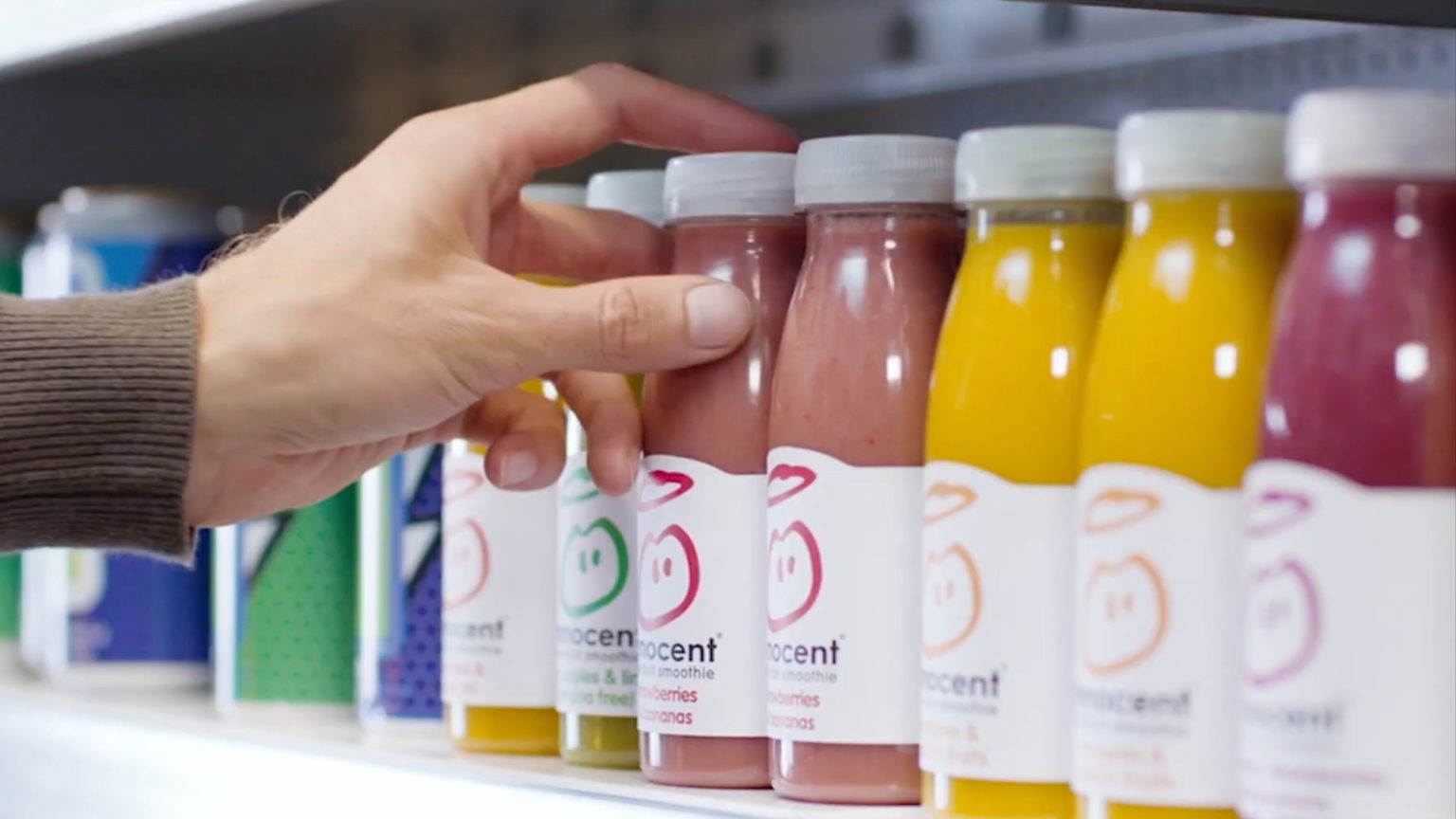 I think I might be allergic to Innocent Smoothies. Not to the mushed-up fruit in the drinks but rather to the sickly branding. Most spiked readers would probably think I'm a bit of an eco-git: I assiduously recycle, hand-wring about my consumption, and I am genuinely alarmed by what seems to be a full-scale assault on our planet's resources. And yet, reading the cutesy blurb on the back of Innocent Smoothies makes me want to don a steak dress à la Lady Gaga and drive a Hummer across nature reserves on a mission to punch dolphins. They're just so disgustingly pious.
Innocent's latest stunt in its quest to prove that it lives up to its name is particularly ridiculous. It has announced on Twitter that it is 'unfollowing' veteran feminist campaigner Maggie Nelson. This was at the behest of a non-entity transgender activist with 10 followers. Innocent then released a statement to clarify its action:
'The other day we unfollowed a Twitter account because content on their feed about trans people wasn't in line with our values of inclusivity and respect.'
The multimillion-pound business added: 'This made some people quite cross.' Presumably, this was an attempt to underline just how committed Innocent is to the values of social justice – bravely standing up and sticking it to the likes of 75-year-old Maggie Nelson.
Alarmingly, a few days later, online lending platform Kiva, which had also 'followed' dangerous wrongthinker Nelson, also opted to 'unfollow' her and make a public spectacle of doing so. Unsurprisingly, there was nothing hateful or egregious on Maggie's timeline.
Underneath the infantile graphics, Innocent is about as establishment as it is possible to be. It was founded by three Cambridge graduates and over 90 per cent of its shares are owned by Coca-Cola. After shaking hands and walking away with pockets stuffed with cash (and let's be honest, who wouldn't?), founder Richard Reed claimed that Coca-Cola was committed to Innocent's ethical ideals, and that it had promised to give 10 per cent of profits to charity. Today the three founders admit to retaining an undisclosed 'small, but significant stake'.
But Coca-Cola is a company with a controversial history. In 2003, trade unions launched a boycott of Coca-Cola 'alleging that the company's locally owned bottlers in Colombia used illegal paramilitary groups to intimidate, threaten and kill its workers'. In 2004, a Human Rights Watch report alleged links between Coca-Cola and child labour in El Salvador. Interestingly, Innocent hasn't found time to speak out on behalf of the union activists or child labourers yet.
Back in the UK, arguably the most heinous atrocity committed by Innocent is that it has allowed its saccharine marketing to spread. It is now nigh-on impossible to get a service that's free from a social-justice message. Vegan milk alternative Oatly recently launched an astoundingly patronising 'Parent your Parents' campaign. The unholy lovechild of Extinction Rebellion and 'pester power', Oatly's message is that children have a duty to bully their parents into veganism for their own good.
Interestingly, Oatly has also had a brush with controversy. A stake in the company was sold to a consortium which includes Blackstone, a private equity firm headed by Trump donor Stephen Schwarzman. Blackstone has been accused of contributing to the deforestation of the Amazon.
Label-deep ethics and cutesy woke-speak are now all-pervasive. Next time I check my bank account I am half expecting a message along the lines of: 'Hey Jo, we think you'll love our wholesome banking services package. And when you've finished with it you can cut round the dots and make a bee sanctuary so our fuzzy buzzy insects can live their best lives.'
The social-justice causes favoured by brands are seldom actually controversial or brave; it costs nothing to tweet a hashtag or castigate an alleged 'transphobe'. If Yorkshire Tea were to take a stance against lockdown, or Tesco collected tokens to support women imprisoned in Iran for removing their hijabs, they might deserve some additional custom.
To be honest, I don't care if my bank 'is proud to support the LGBTQIA+++ community' and I couldn't give an organic crap if they take a stance on BLM. I would prefer them to stop investing in the manufacture of armaments and strip-mining. I guess those issues garner fewer social-media woke points than a cheap win against a feminist wrongthinker.
Jo Bartosch is a journalist campaigning for the rights of women and girls.
Picture by: YouTube / Innocent Drinks.
To enquire about republishing spiked's content, a right to reply or to request a correction, please contact the managing editor, Viv Regan.