It's time to stop cheering on the Great GameStonk
While it's great fun to see Wall Street take a beating, ordinary Americans will ultimately pay the price.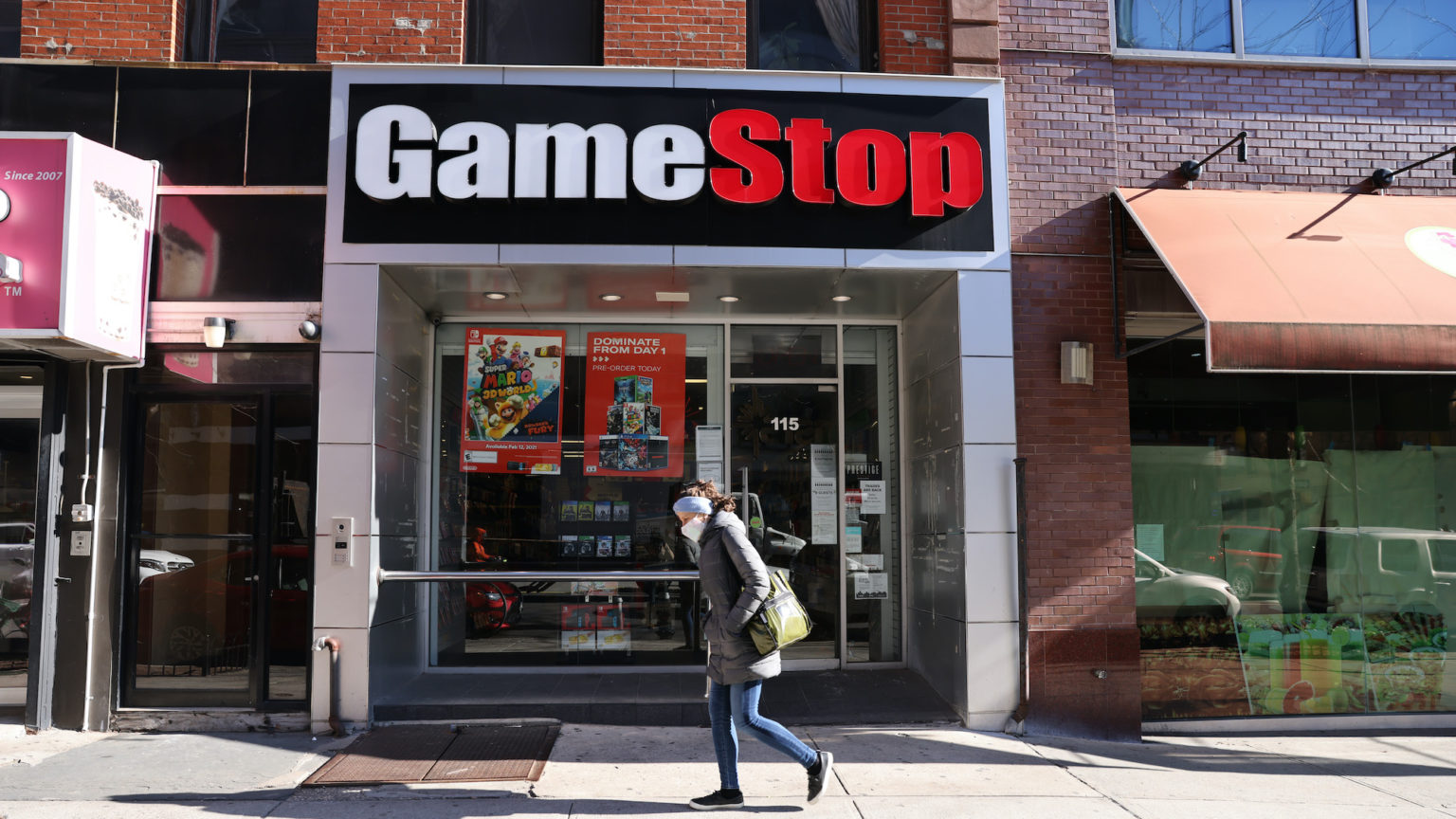 Sorry to be the wet blanket, but cheering on the GameStop wars could take us to another circle of hell on our decadent descent into oblivion.
Look, I get it. As both a gamer and working-class person, I have found a great deal of Schadenfreude and enjoyment watching Redditors kick the crap out of Wall Street fat cats. After so much pain in the last year, watching the underdogs win something for once has given us a moment of bipartisan catharsis. But – and please do not take my head off as if I'm that Forbes hedge-fund guy – on principle, as a responsible adult, I must point out that the Great GameStonk of 2021 is a bad idea that will have long-lasting repercussions for both the individuals involved and our society at large. When you cosplay as Robin Hood, you invite not only Little John, but anarchy.
History shows manic moments of wild finance rarely turn out well for the investors. Financial bubbles and obsessions historically – like the infamous Tulip Mania of the 17th century – end up creating big problems for those countries' economies in the long-run.
Consider what GameStop really is. I love GameStop. But who really believes it will fix its outdated business practices and escape the destiny that all brick-and-mortar game stores share? And when its stock inevitably crashes, it won't be the likes of Elon Musk, but the middle-class Stonkers left holding the bag. I can see it now: 'Sorry mom, I know I lost the mortgage, ret$@rd666 promised me this was a sure bet.'
And as much as no one wants to hear it, the hedge funds and their tactic of short selling provides a useful tool for the market to deflate overvalued properties. This method not only bursts bubbles, but it also helps to warn us before there are bubbles to pop. A necessary evil.
Yet, as I watch the social-media companies deplatform our intrepid heroes, and the Robinhood app suspend trading, like everyone else I cannot help but feel like cheering Team Stonk on. And this is precisely the problem.
GameStonk built its movement on consumer trading apps, most predominately Robinhood. The 12th-century tale of Robin Hood and his Merry Band – adapted by Hollywood a thousand times over – is celebrated because Robin Hood is responding to the pressures of an unjust society. The English were ruled by an inadequate and tyrannical king named John, who overtaxed them and intruded on their fundamental rights as Englishmen. The institutions you might have expected to moderate ths injustice – back then, the Catholic Church – refused to do so.
What do you do when playing by the rules means forfeiting your rights? When those institutions and leaders who are supposed to protect you instead wash their hands? This is a problem as old as time. In the 12th century, it meant citizens like Friar Tuck and Maid Marian were forced to take the law into their own hands. The tale of Robin Hood seems to capture the zeitgeist of every era.
The Redditors of r/WallStreetBets have explicitly stated that GameStonks is motivated by the experience of the financial crash of 2008. The crash was a modern American awakening. I had just started journalism school at the time. I can remember that helpless feeling as my family watched on TV as millions of our fellow citizens lost their shirts, while those who made the bad bets got golden parachutes.
And boy, did we feel it. Studies show that to this day, the crash generation – millennials – will likely be stuck with lower salaries and worse outcomes for life. For our generation, the crash ended any hope for a better tomorrow. And this has coloured all of the political movements and activism of the past 13 years.
If you are wondering why we cannot leave the so-called Trump moment, this is it. America is infected, not just by Covid-19, but also by a virus of apathy and decay. Our institutions have been corrupted. Those who are supposed to look out for us in the media, in business and in politics have ceded their responsibilities, and there is no proper legal recourse to ameliorate our distemper. We cannot leave this moment because the America that gave us Trump is still very much shattered.
Things have not got better. We are in a seemingly never-ending lockdown, and we are led by a scarecrow of a tyrant. All that was once solid in American life is now liquid. Leaders on both the right and the left have given up their moral authority, leaving us alone with our very real problems. There are no adults in the room.
Yes, Americans are right to feel aggrieved. But there is a genuine danger in feeding the desire to 'burn it down'. As we cheer for GameStonk and the merry band of Redditors, we should be careful not to fall into the temptation of solving our problems with anarchy.
If we really want things to get better, the way to heal our country is not through more destruction but creation. We must replace our broken institutions with new ones, fetid leaders with solid principles, and turn to what can unite our country instead of dividing it asunder. And while fun, the anarchic inclination can be very dangerous, akin to trying to bring light to the darkness with a match while sitting on a tank of gasoline.
So do enjoy it – for now. Make the memes and give high fives. Then after we've all had a laugh, we need to recognise the Great GameStonk as a sign of dysfunction rather than heroism. I do not know about you, but I would rather be in that shining city on a hill, instead of a smouldering crater, having blown ourselves up to smithereens trying to own Wall Street.
Peter Pischke is an independent journalist focused on tech, culture and health stories. He is also the host of the Happy Warrior Podcast.
Picture by: Getty.
To enquire about republishing spiked's content, a right to reply or to request a correction, please contact the managing editor, Viv Regan.