We must defend Piers Corbyn's freedom of speech
...even as we reject his message as repugnant.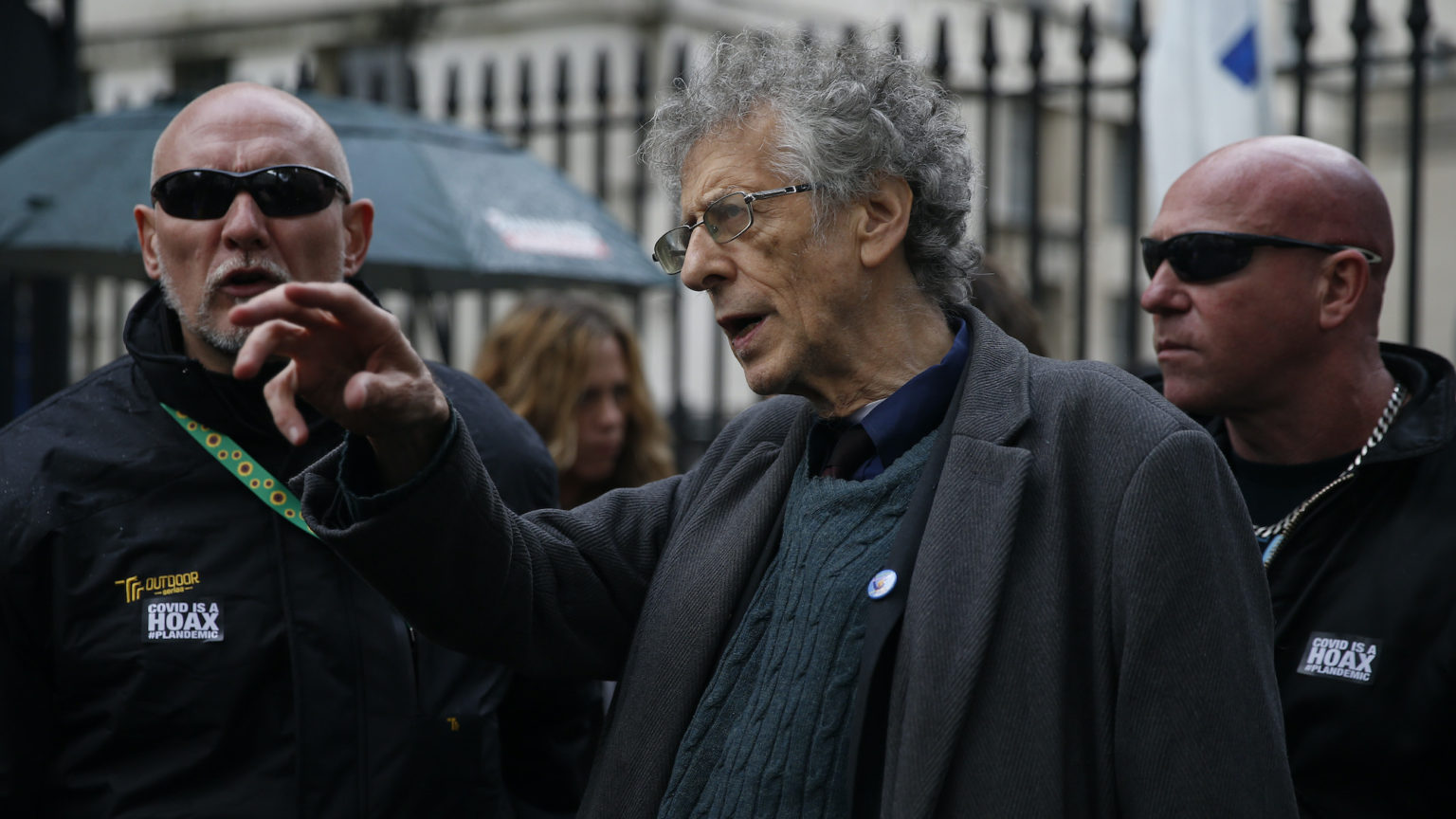 Piers Corbyn, leader of the UK protests against the lockdown, has been arrested over leaflets allegedly distributed by his supporters, which compare the Covid vaccination programme to the Nazi Holocaust. This is an outrageous attack on civil liberties. The message on the leaflets, though, is repugnant.
No doubt some of the elder Corbyn brother's notoriety is kindled by his association with the former Labour leader Jeremy, and some people will be enjoying the guilt-by-association thrill of once again casting the Corbyns as anti-Semites. Even Jeremy's son was moved to appeal a few months ago that, 'after all, every family has a Piers' (as my own brothers might agree).
Over the summer Piers Corbyn took a brave, or a mad, stand protesting against the lockdown, depending on where you stand on that. He was arrested on several occasions for breaking the lockdown regulations, which in effect meant that he was being arrested for protesting against the law.
Corbyn's movement is a challenge to democrats. In my view he was right to protest against the lockdown, which is repressive. I marched with him. Many will disagree, arguing that we need social distancing to fight the spread of coronavirus. But in my view, that ought to be achieved by voluntary consensus, not enforced through the methods of a police state. Suppressing political protest through force is only the tip of a great iceberg of police raids on parties and domestic homes which have taken place during lockdown, all of which are an attack on civil liberties.
It is also true that Piers Corbyn's views are eccentric and wrong. Many of those at the protests that he helped to organise are motivated by paranoid delusions about vaccines, and about the intentions of government and pharmaceutical companies. They believe that the vaccines are deadly and part of a conspiracy to seize control of our DNA. Piers Corbyn helped to propagate those views.
The truth is that the vaccination programme is our saviour, and not any kind of threat. With tens of thousands in Britain dead from coronavirus, the idea that we should be attacking the vaccination programme is grotesque. Public scepticism about vaccination has in the past proved to be a barrier to take-up, which would be a disaster in the current crisis.
The leaflet in question has understandably outraged a great many people because it compares vaccination to the Nazi extermination camps, and it was distributed in parts of London that are known for their Jewish presence. Perhaps in the rage of moral certainty, Piers cannot see why that is as provocative as it is. For that, he is a fool. He can be faulted, too, for trying to undermine the great work the National Health Service has done getting the vaccination programme underway.
For all that, however, anyone who believes in freedom ought to be alarmed by the willingness of the police to suppress political dissent. Arresting people for handing out leaflets is a gross attack on all our liberties. To make considered and informed choices we have to be able to consider the full span of opinion on any issue. We should defend Piers Corbyn's right to make bad – even offensive – arguments, because that is the best way to deal with those prejudices, openly in free argument. Suppressing a movement that is already steeped in paranoia is unlikely to build support for the vaccination programme.
Paranoia, sadly, is not restricted to anti-vaxxers. Increasingly, the government is turning to repressive measures. And it is not just Piers Corbyn who is being silenced. A government / WHO campaign enjoins us to report any comments that we believe are 'fake news'. Creditable scientists like Sunetra Gupta and Karol Sikora have been witch-hunted on social-media platforms. A climate of intolerance towards dissenting views will prove to be self-defeating. Suspicion, and conspiracy theories, will only grow when governments, police and Big Tech collaborate in suppressing those who do not conform.
To enquire about republishing spiked's content, a right to reply or to request a correction, please contact the managing editor, Viv Regan.