Stop Funding Hate are the true bigots
These middle-class censors are poisoning public life with their hatred of diversity.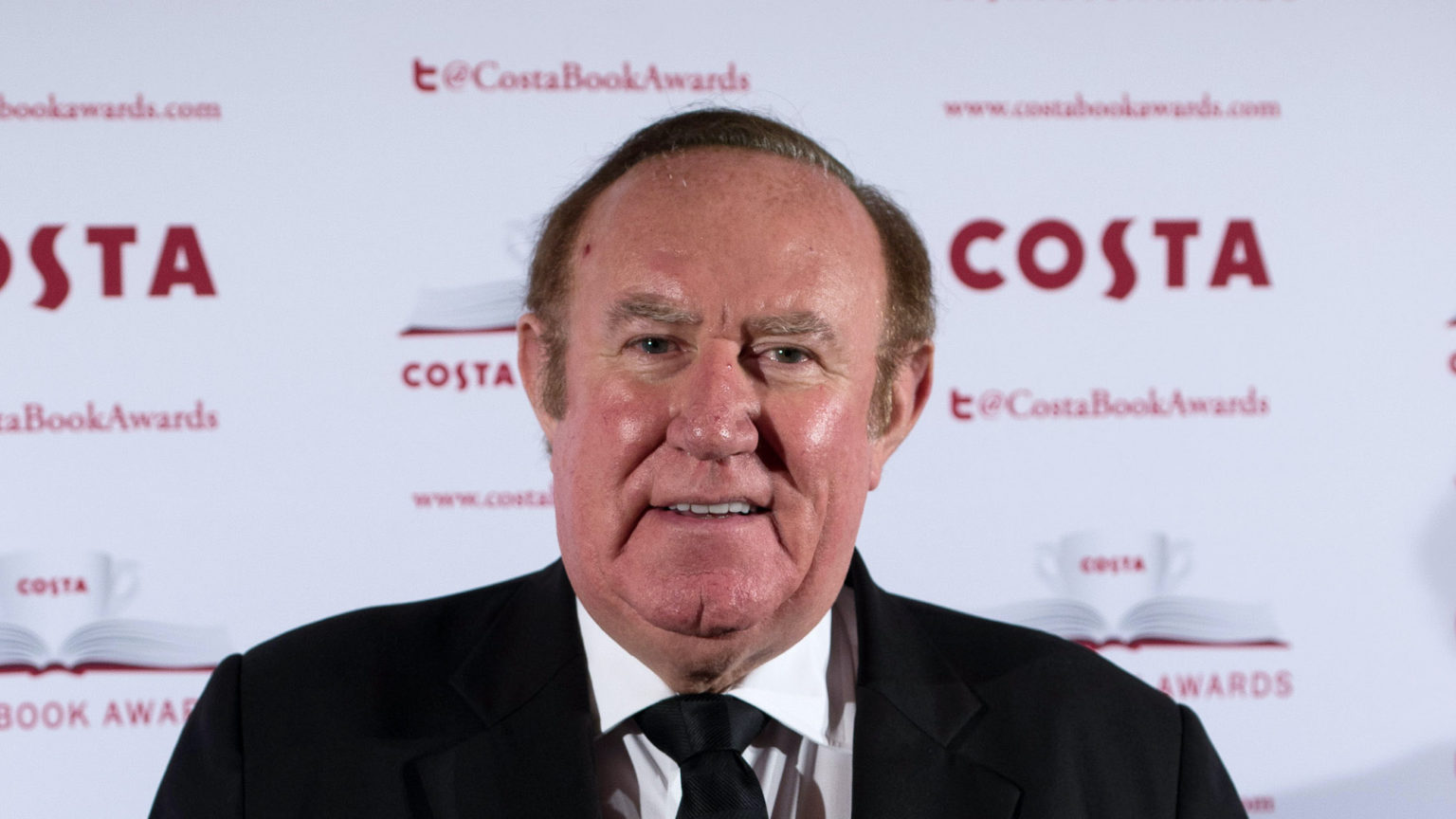 If you want to see what bigotry looks like, look no further than Stop Funding Hate.
These middle-class censors, this bitter Twitter-army that seeks to starve certain media outlets of funding, are classic bigots. People get confused about the word bigot. They think it only applies to horrible racists or blokes who think women are only fit for housework. In truth, the dictionary definition of bigotry is intolerance to those who hold different opinions to oneself. That's Stop Funding Hate. Their entire raison d'être is intolerance to alternative ways of thinking. Their entire movement is a bigoted one.
Their bigotry has been on full display in recent days as they have tried to get GB News cancelled before it is even launched. GB News is a news channel that will be chaired by Andrew Neil and will launch later this year. It promises to be an alternative to the current crop of news broadcasters in the UK which, in Neil's words, have become 'increasingly woke and out of touch with the majority of… people'. The media-led national conversation has become 'too metropolitan, too southern and too middle-class', says Neil.
Cue fury among supporters of Stop Funding Hate, who quite like that the broadcast media is southern, metropolitan and middle-class, just like them. After all, who wants to hear from ghastly northerners and working-class oiks? So naturally, Stop Funding Hate wants to screw GB News before it has broadcast its first word.
Its self-righteous censors have been activated. Stop Funding Hate tweeted: 'If you want to stop "Fox News-style" TV in Britain, tweet your mobile-phone company using the hashtag #DontFundGBNews; urge them not to advertise with GB News or any "Fox News-style" channel, and explain why this matters to you.'
This is classic Stop Funding Hate behaviour. The strategy of these intolerant middle-class agitators is to marshal corporate power to try to silence voices they disagree with or disapprove of. They have successfully had adverts withdrawn from publications that have the temerity to publish things they don't like, and now they are pre-emptively trying to rob GB News of crucial funding.
And then they have the gall to brand others as 'hard right', even though their sole tactic is to weaponise the undemocratic economic power of the capitalist elites and use it to punish newspapers, magazines and broadcasters that dare to offend their soft, southern sensibilities.
The most striking thing is the sheer intolerance. The belief, gobsmacking in its lack of self-awareness, that they have the right never to encounter an idea, opinion or news report that rattles or offends them. Imagine the colossal levels of self-regard it must require to think like this, to believe you are so special, so right and so unimpeachably moral that anyone who disagrees with you is basically the devil whose funding should be withdrawn. People who want the media to publish and broadcast elite-approved messages only, have you considered moving to North Korea?
Stop Funding Hate's supporters have been out in force trying to get Big Business to do their dirty work for them and punish an alternative news outlet. The anti-democrat Femi Oluwole pleaded with EE not to advertise with GB News, saying he would cancel his mobile-phone contract if it did. LBC's Natasha Devon – feeling rattled, LBC? – tweeted Vodafone to tell it that it would lose a 'lifelong customer' if it dares to advertise with a news channel that will be full of 'right-wing hate rhetoric'. Of course there is nothing whatsoever to suggest GB News will promote hate rhetoric. Ms Devon is just making stuff up.
It's hard to know whether to laugh or cry at the sight of these woke crusaders threatening to rip up their mobile-phone contracts if their provider advertises with GB News. It's Veruca Salt meets Torquemada. Privileged ponces used to getting their way stamping their feet and throwing their toys (or at least their mobile phones) out of the pram at the prospect that – horror of horrors – there might soon exist a media outlet that doesn't share their Brexit-bashing, masses-fearing, identitarian and illiberal prejudices.
It's funny and ridiculous, but of course it's serious too. Stop Funding Hate and other woke agitators for the No Platforming of 'dangerous' views – 'dangerous' meaning anyone who deviates from the chattering-class consensus on everything from transgenderism to migration – are helping to nurture a deeply concerning culture of censorship.
Their bigotry has made an impact. Stop Funding Hate launched a misogynistic crusade against Mumsnet, slamming its talk forums for containing 'transphobic' content. What SFH really meant is that Mumsnet provides a space in which women can speak freely about gender self-ID and why it might pose a problem for women's sex-based rights and women-only spaces. Well, we can't have uppity women having free and open discussions among themselves, can we? Stop Funding Hate successfully convinced some businesses to stop advertising on Mumsnet unless it agreed to silence these witch-like women.
Stop Funding Hate's bigotry can also be glimpsed in its classist obsession with the tabloid press. Like all woke campaigners for censorship, the supporters of Stop Funding Hate are especially fearful of what is published in the redtops because they view tabloid readers as a dim throng, a bovine mass, liable to be led astray by the 'nasty stuff' they read in their morning paper.
Now, with the crusade against GB News, all these bigotries are coming together. The intolerance of alternative ways of thinking; the horror at the prospect that a media outlet might explore non-metropolitan, non-middle-class ways of thinking; the disgust at a news channel that says it will love Britain (while never shying away from examining its faults) – all of this confirms that it is the woke side in this debate that is truly hateful. They hate women who refuse to conform to their ideology of genderfluidity, they hate the tabloid press and anyone who reads it, and they hate diversity of opinion.
These mad, bigoted attempts to slay GB News even before it has launched confirms why GB News is such an important initiative. At this point, anything that rattles the woke elites and questions their orthodoxies has got to be a good thing.
Brendan O'Neill is editor of spiked and host of the spiked podcast, The Brendan O'Neill Show. Subscribe to the podcast here. And find Brendan on Instagram: @burntoakboy
To enquire about republishing spiked's content, a right to reply or to request a correction, please contact the managing editor, Viv Regan.