Britain is not a racist country
Evidence of institutional racism is weak. But this false narrative can still do real damage.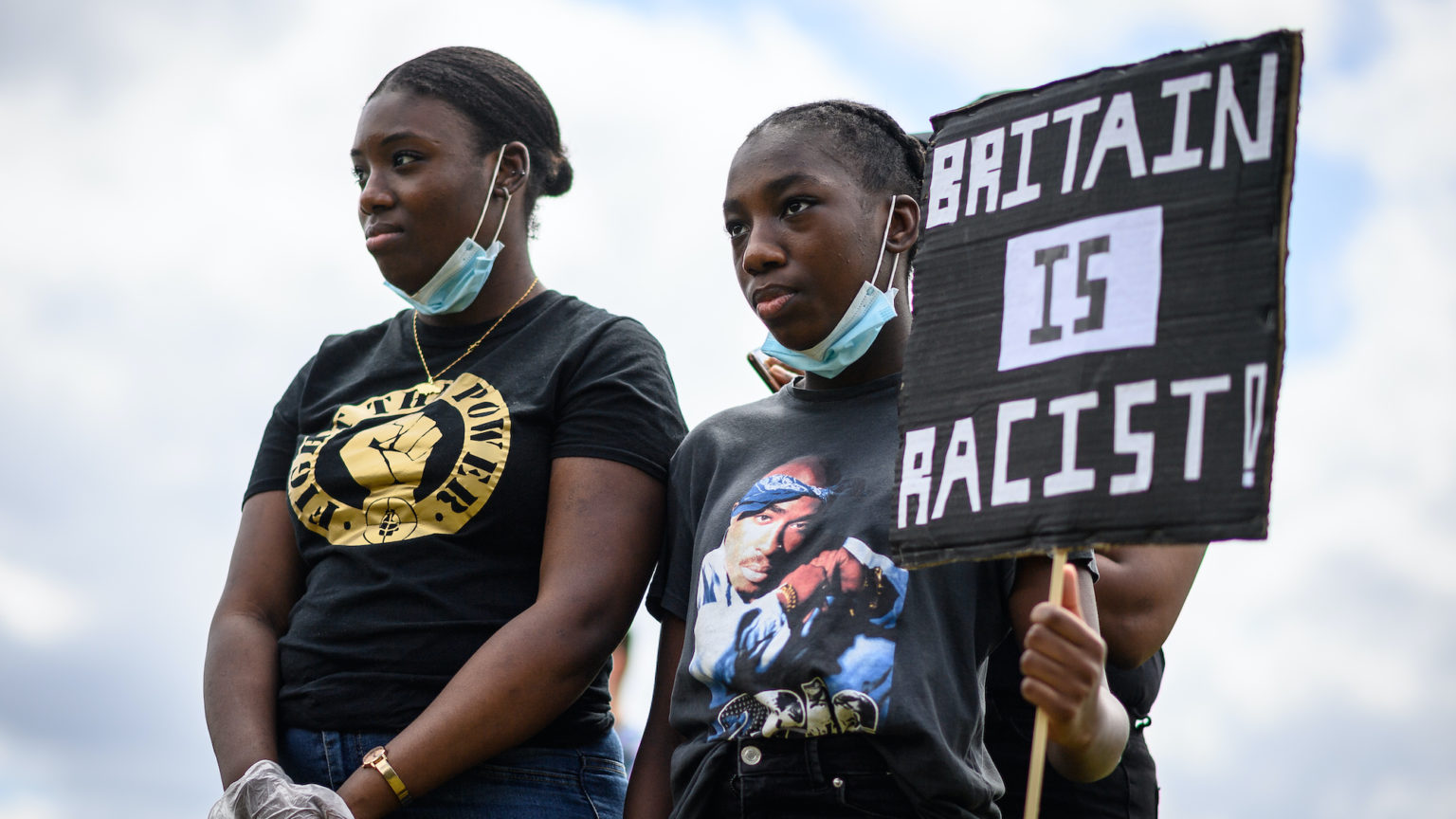 It is often accepted as fact that the UK is institutionally racist. But is that really the case?
If the UK really is institutionally racist, then we should be able to point to laws, regulations and practices that are racist. This is easy to do in a context like South Africa during Apartheid. Whites and non-whites were not allowed to marry. There were separate public facilities for whites and non-whites. Laws set aside more than 80 per cent of the country's land for whites only. Non-whites had to carry identity papers at all times and were restricted in their movement in certain areas. Black people were forced to live in certain areas and could not set up businesses in white areas. These were clearly racist policies.
Over the past year, I have asked dozens of self-described anti-racists to point to any law or regulation in the UK that is racist. For if one can be found, then we need to lobby the government to have it repealed. No one has ever pinpointed a specific law.
When pushed, they always fall back on two points. First, that the British justice system is racist, as black people are locked up at higher numbers and for longer. They are also more likely to die in police custody. Secondly, the job market is racist. CVs sent to employers with foreign names are less likely to be successful, compared to the same CV with an English name.
Let's start with the justice system. A little-known fact about the UK prison population is that white male travellers are actually the most incarcerated group per head of population, not black men. Black and Asian men are also more likely to plead not guilty in court, mainly due to mistrust of the legal system. Pleading not guilty only to be found guilty results in a longer sentence. In the UK, you are incentivised to plead guilty at an early stage and save court time.
The BBC's Reality Check team looked into the issue of black people dying in police custody at higher rates than white people. In the past decade, 164 people have died in police custody: 141 were white and 13 were black. Black people make up eight per cent of those who die in police custody, but only three per cent of the population. But, when you take account of the proportion who are arrested, white people are actually 25 per cent more likely to die in police custody. In other words, the evidence around police racism or racism in the justice system is far from clear cut.
And what about the apparent 'smoking gun' of racism in the UK: the ethnic-minority CV? The accusation is that if you have a foreign name, employers are less likely to call you to interview. This has been tested several times with the same CV but with different names.
But being called to interview based on your CV does not guarantee you a job, so why are we concentrating on CVs? Should we not be looking at employment rates and what people earn?
Median pay rates in Britain tell an interesting story. Indian, mixed race (Asian and white), Irish and Chinese people all earn more than the average white British person. And there is a high concentration of ethnic minorities in some key sectors (though not all). For instance, NHS medically trained employees are 56 per cent white and 44 per cent BAME, even though BAME people make up just 14 per cent of the population.
It's fair to say that in an institutionally racist society like South Africa, white people were not dying in police custody at higher rates than black people. Nor were Indian and Chinese people earning more than the average white person.
If accusations that the UK is racist are based on evidence this weak, then we need to ask what is going on. Our country is not perfect. We still have work to do to give people a hand-up. But the barriers people face are not based on race; they are based on factors such as culture, economic power and upbringing.
The narrative of victimhood damages those who are most in need. It tells them that a magical evil force is out to persecute them and keep them in their place. The danger is that this becomes a self-fulfilling prophecy. We need to recognise that personal responsibility and hard work – not victimhood – are crucial to a successful life.
Nick Buckley is a writer and founder of a Manchester-based charity.
Picture by: Getty.
To enquire about republishing spiked's content, a right to reply or to request a correction, please contact the managing editor, Viv Regan.