Vile tweets are still free speech
A man has been arrested for an 'offensive' social-media post about Captain Tom Moore.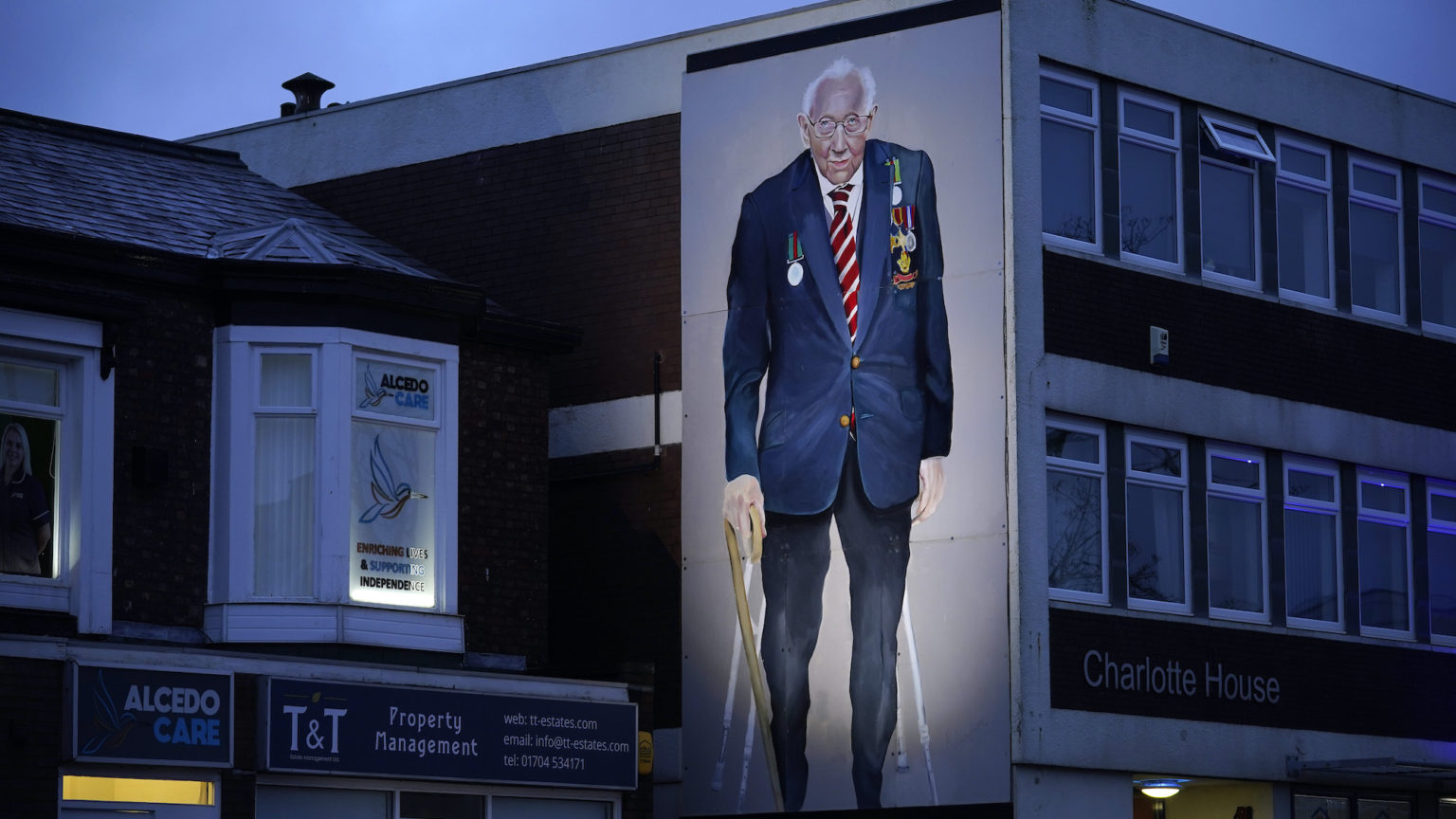 Scottish police have arrested and charged a man because he posted an 'offensive tweet' about Captain Sir Tom Moore.
Man, 35, is charged over 'offensive' tweet about Captain Tom https://t.co/HeIFNyJZu3

— Daily Mail U.K. (@DailyMailUK) February 9, 2021
The tweet in question, posted after Moore died last week, reportedly read: 'The only good Brit soldier is a deed one, burn auld fella, buuuuurn.'
Whatever we may think of the tweet, what happened next is worse. A police spokesperson said, 'On Friday we received a report of an offensive tweet about Captain Sir Tom Moore who died on Tuesday 2 February… a 35-year-old man has subsequently been arrested and charged in connection with communication offences'. The alleged offender, Joseph Kelly, will now appear in court.
As if it wasn't bad enough that some jobsworth reported a tweet to the police, the fact that Kelly has been arrested and charged, and will now face trial, is nothing short of terrifying.
This is a disgraceful attack on free speech. Kelly's tweet may have been offensive. But the right to offend is a crucial element of free speech. It should not be the business of the police to protect people from hurt feelings.
It seems anyone can now be arrested if they share something controversial online, especially in Scotland. In 2018, for instance, a Scottish YouTuber was fined £800 for a joke video in which he trained his dog to perform a Nazi salute.
Even as these nonsensical arrests and convictions pile up, the Scottish government wants the thoughtpolice to go further. It has proposed new hate-speech laws which could criminalise those who make offensive jokes in the privacy of their own homes – over the dinner table, or while watching TV, for instance.
Unless we stand up for the right to offend – to tell tasteless jokes or post vile tweets – no one's free speech will be safe. We need to kick the cops off our Twitter feeds.
Picture by: Getty.
To enquire about republishing spiked's content, a right to reply or to request a correction, please contact the managing editor, Viv Regan.