Why Ibram X Kendi won't be cancelled
He's accused of making 'transphobic' comments but woke enough to survive the scandal.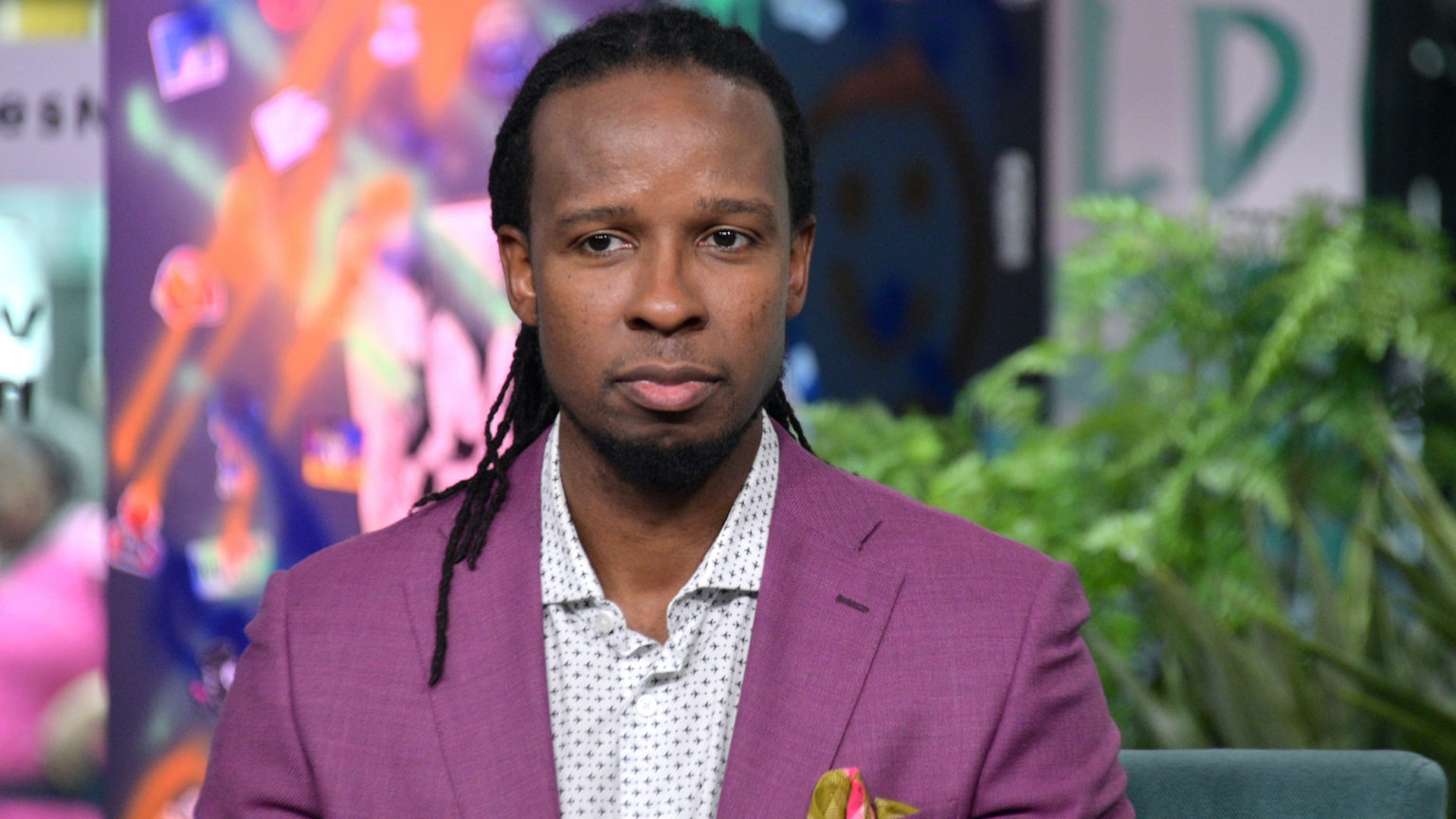 On 25 January, Dr Ibram X Kendi, author of How To Be An Antiracist, took part in a conversation with the New York State Association of Independent Schools on the topic of 'How To Be An Antiracist School'. I am only aware that the eSeminar took place because an 'EXCLUSIVE CLIP' allegedly from it was shared on Twitter.
In the clip Kendi speaks for less than a minute and recounts for those in attendance via Zoom how 'I think it was last week my daughter came home and said she wanted to be a boy. You know, which was horrifying for my wife to hear — myself to hear. And so, of course, we're like, "OK, what affirmative messages about girlhood, you know, can we be teaching her to protect her from whatever she's hearing in our home or even outside of our home that would make her want to be a boy?"'
Kendi goes on to draw a parallel to the messages that children — both of-colour and white — may be hearing about race and the impact they might be having on their perceived identities. But the portion I quote above is getting the most attention. As expected.
Here you have the anti-racist guru himself, Dr Kendi, saying something that could be interpreted as transphobic! He chose to use the word 'horrifying', after all. Anti-racism is a cornerstone of wokeism, which, in this instance, creates a problem. Can there be anti-racist transphobes? How are his woke allies to respond? Will there be book burnings? Parents in Park Slope using Kendi's Antiracist Baby for kindling?
Now I am by no means a woke ally, and as much as I enjoy watching their infighting I don't like the ease with which livelihoods are destroyed online. There's a reason why Kendi's trans comments are getting attention — it's because the person who chose to upload the less-than-a-minute-long segment chose to bring it to our attention.
I have yet to track down a complete recording of the eSeminar. I contacted NYSAIS, but was informed that one is not available at this time. So unless you attended the event — or have a Zoom link to it — all you have to go on are those 50 seconds or so of Kendi speaking. Context, clarifications and intentions unknown.
But the intentions of the video's uploader are clear. In a number of follow-up tweets in the thread, @RadCentrism tags transgender activists and organisations, and even TMZ and The View. It is no doubt a provocation and challenge to Kendi's allies to 'come get your boy' and do to him what they'd be expected to do to anybody else, in particular an enemy.
As far as I can tell, no one on Kendi's side has taken the bait. I see no civil war brewing. No cancellation coming.
To be clear: I don't want to see the man cancelled over his supposed trans transgression. Instead, I'd like to see his ideas exposed for the garbage that they are and let those in the marketplace respond accordingly.
Whether Kendi is inveighing against a white Supreme Court Justice nominee adopting black children, or proposing an amendment to the US Constitution that would 'establish and permanently fund the Department of Anti-racism (DOA)', we're talking about a public intellectual whose whole schtick is to reduce the complexity of human action and interaction and the results thereof to a dualism: they (and therefore you) are either racist or anti-racist.
According to Kendi's own rubric, even his daughter's desire to be a boy would need to be unpacked: is it (or she) racist or anti-racist? Kendi's and his wife's concerns for their daughter: racist or anti-racist? Is even conceiving a child racist or anti-racist?
This level of thought hasn't gotten Kendi laughed out of the room. It's gotten him Boston University's Center for Antiracist Research, and not one but two books currently on the New York Times' bestsellers list.
Do you really think you are going to cancel this man? Ibram X Kendi is cancel-proof.
But that's not to say that @RadCentrism's move is all for nothing. There is a great lesson here. As Kendi sums up his ideology in a YouTube video for Waterstones booksellers: 'When someone supports policies that create and reproduce racial inequity they're being racist. When someone supports policies that yield and create racial equity they're being an anti-racist.'
As critics like John McWhorter have pointed out, had Kendi not been Kendi he would surely be cancelled for that clip of him on Twitter.
The fact that we have yet to see such a thing take place — and we won't! — can either mean that our society has matured over the past few weeks: we are ready to give everyone the benefit of the doubt and are no longer giving in to the basest instincts of cancel culture…
Or more likely: Kendi is right. We are living in a society with 'policies that create and reproduce racial inequity' and it sure is working out well for him.
Lou Perez Lou Perez is a comedian, producer, and host of The Lou Perez Podcast. Follow him on Twitter: @TheLouPerez
To enquire about republishing spiked's content, a right to reply or to request a correction, please contact the managing editor, Viv Regan.