A sham impeachment
The Democrats' drive-by impeachment was little more than a cynical stunt.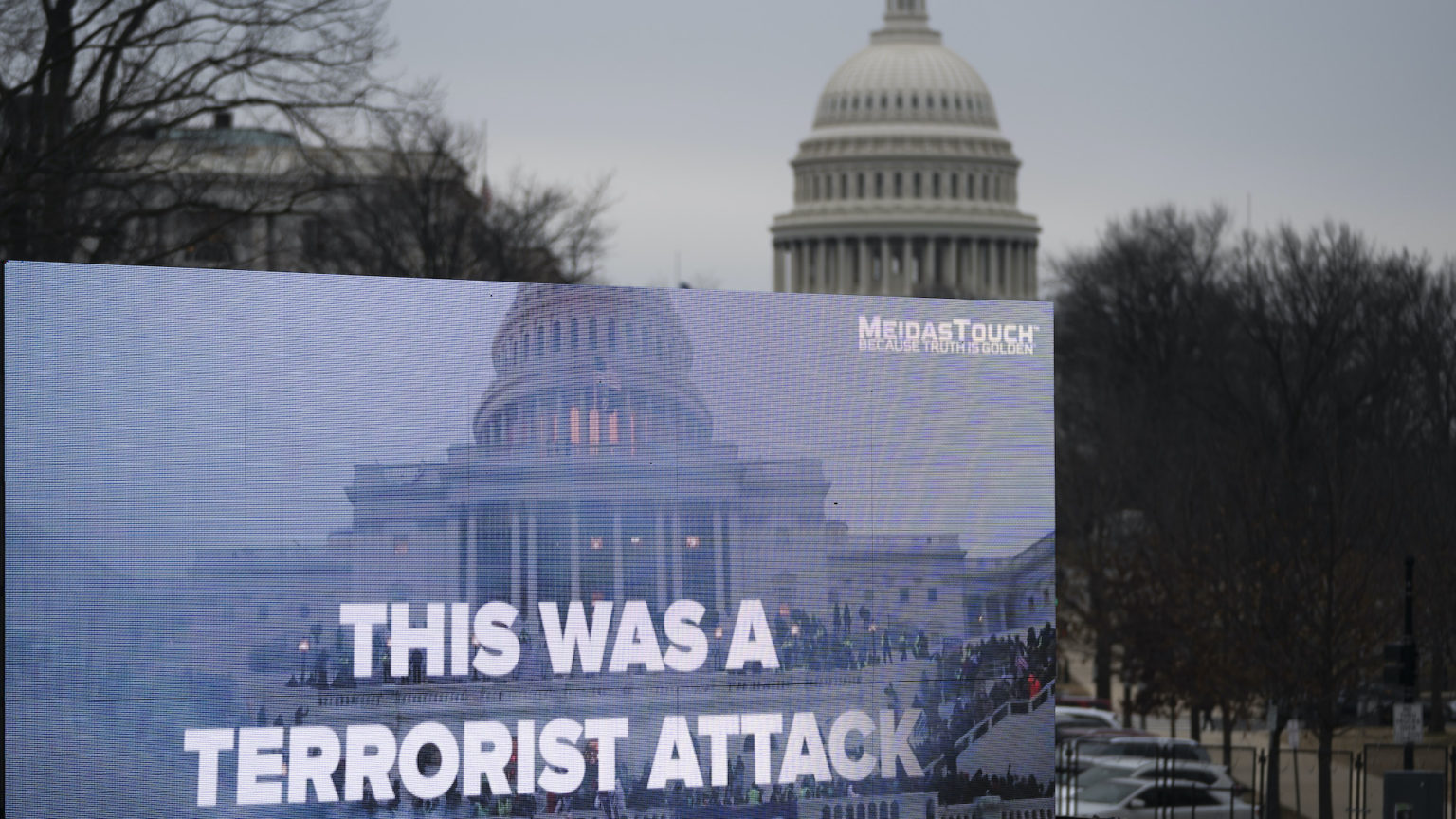 The US Senate voted on Saturday to acquit Donald Trump on the charge that he incited an insurrection at the Capitol. The 57-43 vote fell short of the two-thirds majority required to convict. Trump became the first president to be impeached twice, and to be acquitted twice.
Some will say that Trump's acquittal proves, pure and simple, that Republicans in Congress are still beholden to Trump, even after his defeat in November. There is some truth to that. Many Republicans have been unwilling to challenge Trump, although mainly because they fear losing Trump's supporters, rather than out of blind devotion to the man himself. But that is far from the whole story.
At least as important to the outcome was the fact that the Democrats in Congress were not serious about seeking conviction. To them, it was all just a show, just political theatre, in the hope of gaining partisan advantage. Here was a party that called Trump the 'gravest threat to democracy', and claimed the attack on the Capitol was an 'insurrection'. A party that went to the trouble of holding a Senate trial for a former president – the first in history. Yet, in the way they conducted proceedings, it was clear the Democrats didn't believe their own overblown rhetoric.
If Trump and the Capitol stormers were such an existential threat, why would you rush through an impeachment in record time? In a matter of a couple of days, the impeachment article of 'incitement' was presented, with no investigation and no witnesses called, and the vote to impeach slammed through the House. Then, the Senate held its trial in a mere five days – a few videos shown, a few statements from the House managers and Trump's lawyers, and then a quick vote.
For a brief time on Saturday it appeared that a real trial might break out. House managers, led by Democrat Jamie Raskin, called for a subpoena of Republican representative Jaime Herrara Beutler, who, according to media reports, had damning evidence against Trump, based on a phone call between the former president and Republican Kevin McCarthy during the Capitol riot. But Democrat leaders in Congress, Chuck Schumer and Nancy Pelosi, stepped in to quash the move, which would have opened the door to other witnesses testifying. This showed that all the Democrats' talk about the worst offence ever committed by a president, the worst crime in American history, was just that – talk.
As it happens, there was much that Trump could have been condemned for, whether in articles of impeachment or by other means. He lied about widespread voter fraud, losing all 60 of his legal cases, many of them overseen by judges he nominated. He actively sought to overturn the election, demanding the Georgia secretary of state 'find' more votes. He pressured vice-president Mike Pence to stop the Electoral College certification and declare Trump the winner.
Then there was Trump's response to the storming of the Capitol. As the mob went through the halls, some shouting 'Hang Mike Pence', Trump continued to criticise the VP, saying he lacked the 'courage' to protect the country. Trump also took a long time to urge the rioters to stop, and when he did it was tepid, mixed with a message of support. He made a formal video statement three hours after the start of the rioting, in which he repeated that the election was stolen and told the rioters they were 'special'. Later, Trump sent out a tweet that made clear he felt the rampages were justified: 'These are the things and events that happen when a sacred landslide election victory is so unceremoniously & viciously stripped away from great patriots who have been badly & unfairly treated for so long.'
These actions, and lack of actions, by Trump could have formed the basis for articles of impeachment. If this was treated like a serious endeavour, all of this could have been investigated further. But no, instead in mid-January the Democrats hastily drafted an article based on 'incitement to insurrection', a charge packed with emotion, but little proof. 'Incitement' would require both direct intent and an imminent demand by Trump to cause violence. That was never going to be proved, and, in the event, Trump's lawyers in the Senate trial were able to swat away the charges of 'incitement' pretty easily.
These hurried proceedings, which allowed no witnesses to be called, along with hyped-up charges of incitement that were nearly impossible to prove, gave the game away. It was a sham. There was never any real attempt to discover the full truth, or to persuade wavering Republicans. All the Democrats wanted was to have a quick party-line vote, and use the Republicans' acquittal votes against them in future elections. And with most Republican senators fearful of the Trump base and hoping to 'move on' from 6 January, the Democrats found the other side were willing participants in their charade.
But a consequence of the Democrats' cynical, drive-by impeachment is that they will not have persuaded a wider section of society of their case. A second impeachment will no doubt cheer their hardcore supporters, but they didn't need any convincing to be anti-Trump. The Democrats don't realise how little credibility they had coming into this trial. Here is a party that considers much of the working class to be 'deplorables', that readily calls Trump voters 'white supremacists'. It is a party that spent three years falsely claiming that the 2016 election was illegitimate because Trump had colluded with Russia. It is a party that is widely seen as full of hypocrites who support BLM and Antifa riots, but then are outraged when Trump supporters storm the Capitol. The burden was on Democrats to prove, in pursuing impeachment of Trump for a second time, that they were not continuing a narrow partisan agenda. And in this, they failed.
Trump may have been acquitted, but his multiple attacks on democracy should be strongly denounced. In 2016, this billionaire was the unlikely beneficiary of a populist backlash to the establishment politicians of both parties. In 2020, with his attempt to overturn an election, he betrayed that support. Trump's post-election moves, culminating in the attack on the Capitol, showed that his movement had degenerated into something like Latin American-style demagogic populism, centered on the man and his family. This is not an answer to the anti-democratic elitism of the technocratic oligarchy; it is just another way to thwart true democracy.
At the same time, it is clear that the political establishment, mainly represented by the Democrats, is going to cite Trump and exaggerate the threat of the Capitol riot in order to introduce authoritarian measures, including restrictions on free speech and assembly. While the Democrats thought it best, for tactical reasons, to rush through an impeachment, they will do all they can to keep Trump in the news over the rest of the year and beyond. We can expect a lengthy investigation, like the 9/11 Commission, that will be an ever-present reminder of the perils of the so-called domestic terrorists in our midst. They just can't live without Trump.
In response to his continued demonisation, Trump and his coterie will claim, with some legitimacy, that they are outsiders despised by the elite, just like the working class. Thus, the Democrats will do more than any force to keep a zombie Trumpism alive. How to break this co-dependency is the challenge true democrats in the US face.
To enquire about republishing spiked's content, a right to reply or to request a correction, please contact the managing editor, Viv Regan.