Cancel culture is a threat to ordinary people
According to a new poll, half of Brits think free speech is in danger.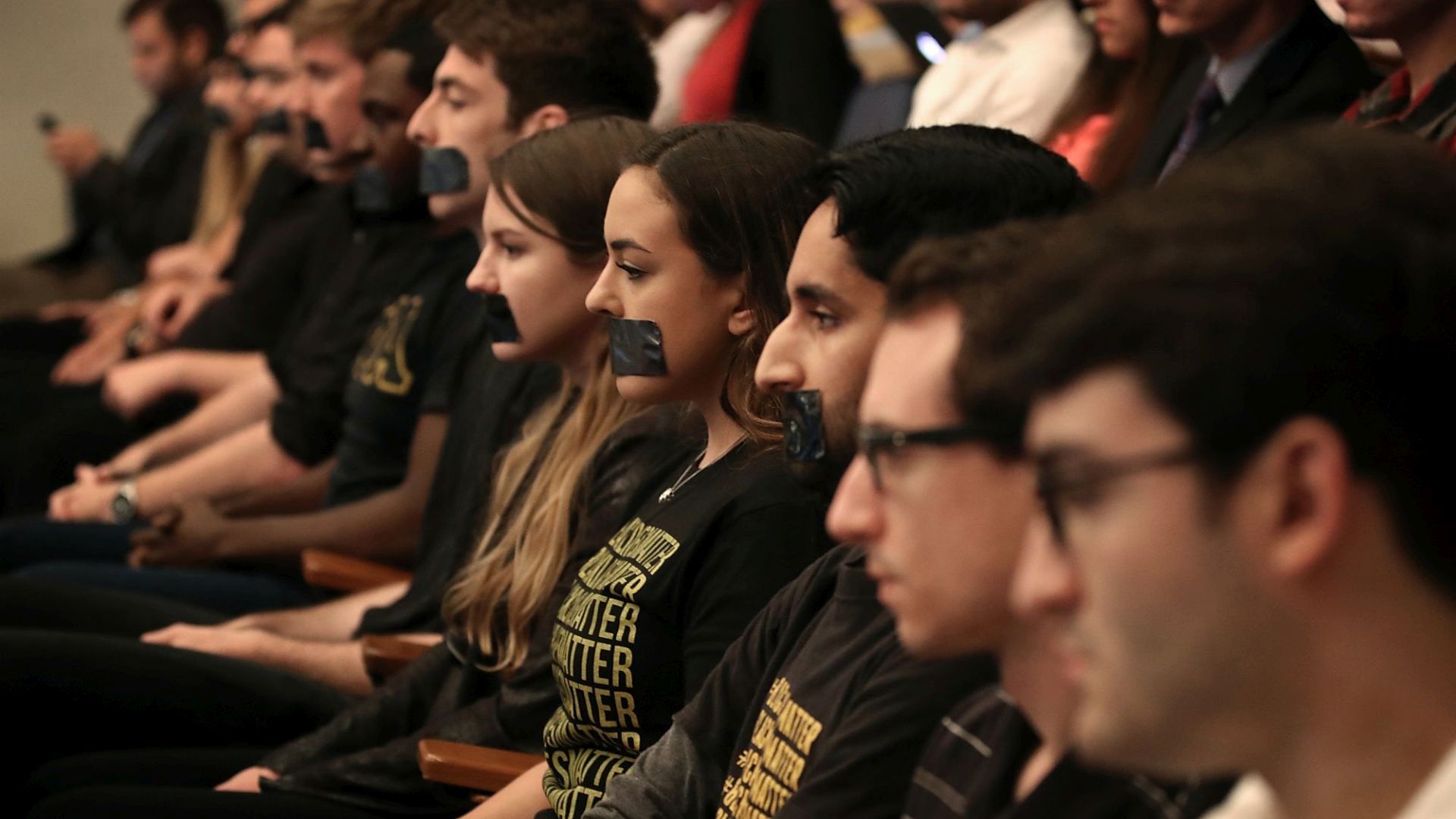 Half of all Brits think free speech is 'under threat', while only 24 per cent disagree, according to a new poll.
"The impact of the rise of 'cancel culture' is laid bare today by an exclusive poll that reveals half of Britons believe they are less free to say what they think than five years ago." @christopherhope

— The Reclaim Party (@thereclaimparty) February 14, 2021
The Savanta ComRes poll was conducted for Laurence Fox's Reclaim Party. It surveyed 2,119 UK adults and found 49 per cent feel there is now less freedom to speak than there was five years ago, while only 12 per cent think there is more.
On the issue of immigration, it found 43 per cent are afraid to speak freely, while 28 per cent are not. On transgender rights, the figures are 42 per cent and 25 per cent respectively. Additionally, 43 per cent fear speaking their minds with police, while 23 per cent do not.
Fifty-six per cent feel comfortable speaking freely at home, but only 24 per cent have the same feeling at work.
These findings confirm what we already knew. Free speech clearly is in serious danger in the UK, as huge numbers of people moderate what they say out of fear.
And it also makes clear that, contrary to what the woke set says, cancel culture is not just a right-wing myth, made up by rich people who don't like being criticised. It is a threat to the rights of ordinary people.
Working people have been sacked for daring to express their opinions. And even when high-profile people are punished or denied platforms due to their views, it sends a signal to everyone else to toe the line.
This poll shows that the chilling effect of all this is very real, and that we must fight for free speech all over again.
To enquire about republishing spiked's content, a right to reply or to request a correction, please contact the managing editor, Viv Regan.