Free speech is the first casualty of wokeness
If the government really wants to go to war on woke, it should fight for unfettered freedom of expression. But it won't.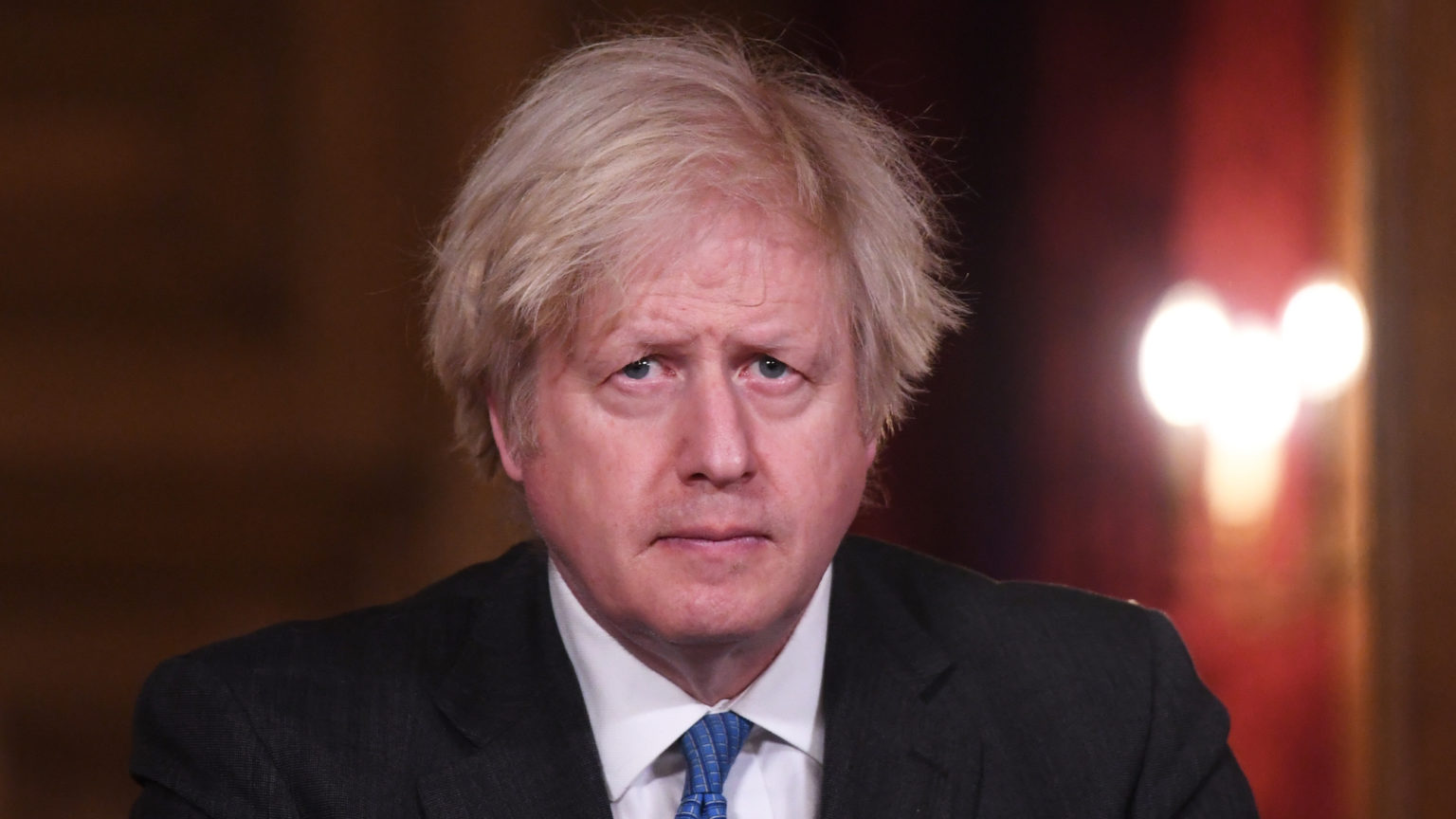 Call me a cynic, but I suspect the government's 'war on woke', trumpeted again in the newspapers at the weekend, may not come to much. For one thing, prime minister Boris Johnson is on record, as of a few weeks ago, saying there's 'nothing wrong with being woke', after he struggled to respond to a question about whether US president Joe Biden was himself 'woke'.
How a government can go to war with something its leader apparently thinks is fine is anyone's guess. But Johnson's comical burbling last month, in response to that inspired question by Sky News's Sam Coates, revealed more than his desperation to curry favour with Biden, who has thrown his lot in with various identitarian causes beloved by the regressive left in the US.
It reminded us how confused the government's approach is to wokeness. On the one hand, there has been some good talk from ministers about the ugliness, pessimism and indeed racism of modish identity politics, which preaches, among other things, that we have made zero progress on racial equality, and that any ethnic-minority person who disagrees is essentially an Uncle Tom.
Liz Truss's call for a focus on class and geographic inequality, rather than just race, gender and sexuality, was also welcome, even though we wait to hear what she actually proposes to do about it. Plans to make sure communities decide which statues should or should not be toppled, and to stop public money being used to push an identitarian agenda, are also uncontroversial.
But there has also been a lot of vacillation about wokeness, and little action; a lot of cringey broadsides against 'woke worthies' who 'do down Britain', but little understanding of the threat they actually pose and what should be done in response. The government's pledge to fight for free speech – one of the two prongs in its new 'war on woke', trailed over the weekend – is a case in point.
The government wants to appoint a 'Free Speech Champion' with the power to impose fines on universities and students' unions that 'restrict speech unlawfully' and 'order redress if individuals have been dismissed or demoted for their views', according to the Sunday Telegraph. A version of this plan has been in the works for years, in response to the rise of campus censorship.
But while the crisis of free speech on campus is a very real one, the idea that you can fine your way to free speech is nonsense. The problem, as we have long argued on spiked, lies in the culture within student politics and academia – which is why censorship of one kind or another is still a huge issue at public American colleges, which are bound by the First Amendment.
What's more, such plans risk further undermining the independence of universities and students' unions. SUs are nominally democratic institutions, whose policies should be decided by members. While student politics has become dominated by an unrepresentative, intolerant clique, and turnout in elections is often pitifully low, this should be tackled by student agitation, not state intervention.
That phrase, 'restrict speech unlawfully', also reminds us that, while there has been a legal duty on universities to uphold free speech since the 1980s, this is tempered by our already extensive legal restrictions on speech – particularly hate speech. While universities over-interpret these restrictions, they are routinely invoked as the legal and moral basis for campus censorship.
On this, the government has had little to say, even as the apparent remit of hate-speech laws of one kind or another has grown like so much fungus. According to a Times investigation in 2017, nine people a day are being arrested over online hate speech. And last year a YouTuber was invited to a police interview, under caution, over something one of his interviewees said.
The government has announced a review of hate-speech laws, but I'm not holding my breath. Oliver Dowden, the culture secretary and another alleged anti-woke warrior in government, is simultaneously pushing for social-media companies to be fined for failing to take down 'abusive' posts. And even backbench culture warriors seem cagey about full abolition of hate-speech laws.
Wokeness can be a tricky thing to pin down, not least because woke people are now pretending to have never used the phrase. Perhaps we can forgive Boris his confusion. But however we want to characterise it, this is an ideology that clearly loathes free speech and is more than willing to use censorship of one kind or another to enforce its batty ideas on the rest of us.
If you want to go to war on wokeness, fighting for unfettered free speech is a perfect place to start. But on this, as on so many things, the government seems to be all talk.
Tom Slater is deputy editor at spiked. Follow him on Twitter: @Tom_Slater_
To enquire about republishing spiked's content, a right to reply or to request a correction, please contact the managing editor, Viv Regan.