'Women's rights have been sacrificed at the altar of identity politics'
Ayaan Hirsi Ali on multiculturalism's failure to defend women.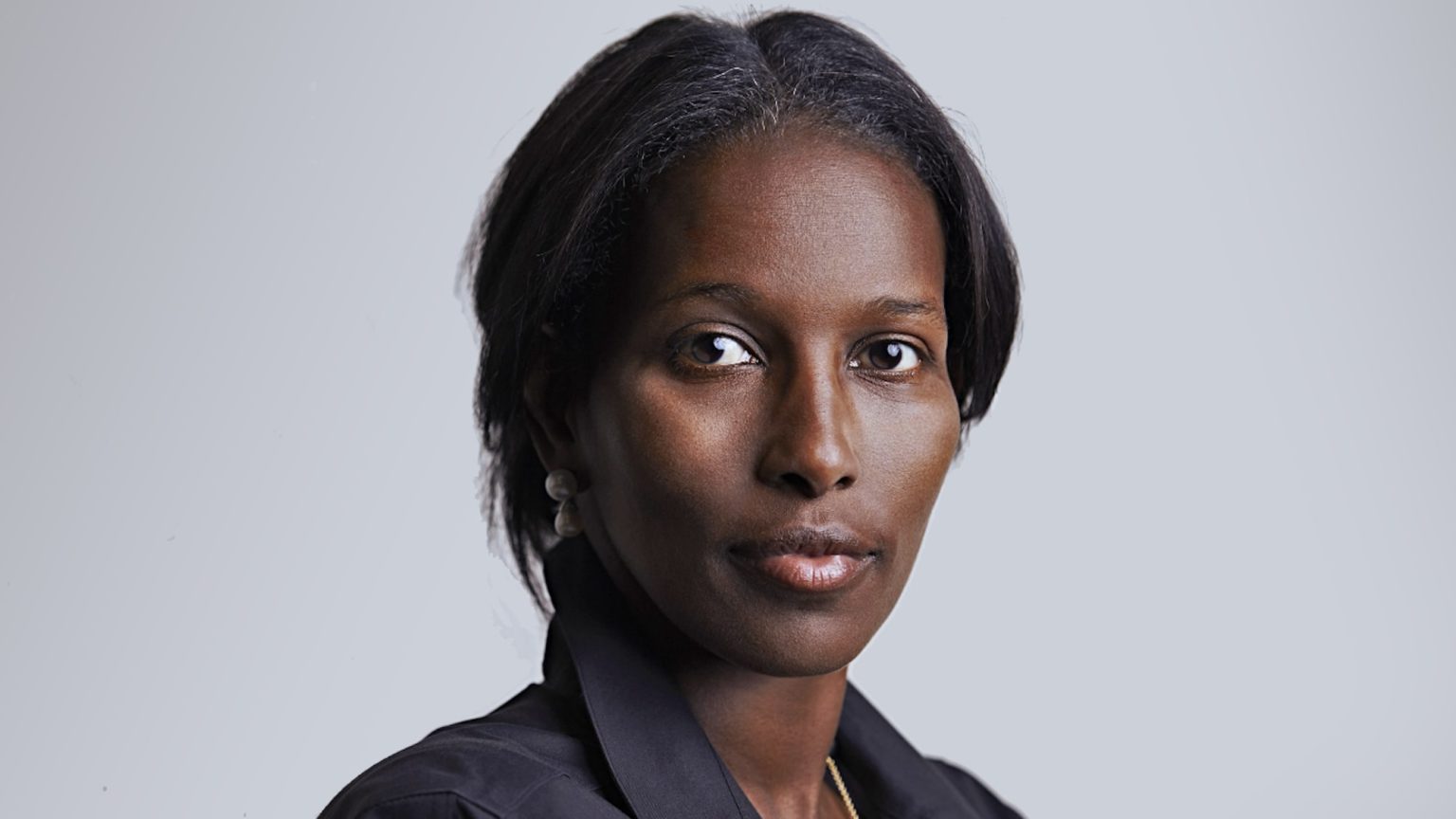 Brendan O'Neill: A key theme of your book is the shift in the understanding and appreciation of women's rights in some Western countries. In Europe, there has been a large influx of male immigrants from Muslim-majority countries. You give the examples of France, Germany, the UK and Sweden. Here, there are areas where this kind of immigration has hit women's rights. How pronounced is that problem? And is it getting worse?
Ayaan Hirsi Ali: In some European countries, we took it for granted that women were safe in public spaces. Now, that's not the case. Some women are adapting to the new environment and their lack of safety by avoiding certain streets and neighbourhoods. This is exactly what women in some Muslim-majority countries do.
People's values are now adapting in Europe. That's the irony. We have lots of debates about assimilation, but now we are seeing something different – we are actually adopting the norms of the societies some of these immigrant men come from.
It's not all men and it's not all or only Muslim men who display this kind of disrespect towards women. I've seen some news sources try and exaggerate the problem. I think the problem is bad enough – there's no need to exaggerate it and there's no need to condemn all Muslim men.
O'Neill: One key difference between Muslim-majority countries and countries like the UK, Sweden, Germany and France is that in the latter countries, women have equal rights in law. They have the right to equality to men in the workplace and in the social sphere. So how does the erosion of women's rights manifest itself?
Hirsi Ali: In European countries and other liberal Western societies, the laws protect women. Some of these countries have accepted large numbers of men from countries where women are not viewed as equal human beings. They are seen as subordinate. There is an attitude which divides modest women on the one hand and immodest women on the other. And if you have that binary vision of women in general, it doesn't matter that you end up in a country that sees things differently. Some of the men just continue to behave in the ways that they did back home.
In my book, I describe when I first came to Holland and I saw women dressing as they pleased, jumping on their bicycles, taking the bus, taking the train. They took their safety for granted. Now, I am struck by the sheer number of groups of young men on the streets or at train stations or in parks. They start with catcalling, making lewd and obscene remarks and go on to touching and groping and much worse. By law, these behaviours are all unacceptable. But in practice, it happens. It is really a case of the erosion of women's rights. We are going backwards.
O'Neill: Where do you think this problem comes from? Is it mass immigration itself, or is it moral and political cowardice in Western countries, which are increasingly reluctant to emphasise the importance of assimilation and of Western values? Even though there has been large-scale immigration in recent years, it is still relatively small numbers of people that are coming in, when we consider the broader national picture. Is the problem primarily one of the men's behaviour, or of society's failure to insist upon the importance of women's rights in the face of this pressure?
Hirsi Ali: It's both. In the past, people said immigration only had good consequences for both the host societies and the immigrants. But I think that attitude is now shifting.
Some people will say we need economic assimilation – people should have jobs – but not assimilation in terms of values. But then, there is a dilemma. When you get a clash of values like we have now, what should host societies do about things like the treatment of women? Yes, they can pass laws. Harassment, for instance, is outlawed. But the laws are not properly enforced. These young men do not feel deterred. As long as that's the case, they will display contempt not only for women, but also for the values of our society in general.
O'Neill: There is also a broader problem, which is how difficult it can be to even raise these issues. You point out in the book that it is unfashionable to raise concerns about the behaviours and traditions of certain minority communities. And you talk about how that is a particular problem when discussing Islam and Muslims, because of where they are presumed to fit on the matrix of victimhood. Do you think this inflames the problem by preventing us from talking about it honestly?
Hirsi Ali: Yes, absolutely. Women and their rights are sacrificed at the altar of identity politics, immigration and political correctness. Basically, people are saying we can go back to Victorian times, or become like the countries that these men are coming from – and if things are bad for women, then tough luck.
We can fling open the doors for refugees. But do we then have to sacrifice the rights of women? Can we not have a win-win, rational discussion, where we can openly acknowledge that some of the individuals coming in have religious values that suppress women's rights? It would be great for us to have an open debate so that we can then socialise these young men into accepting the norms and values that protect women's rights – but also lift them up from their poverty and backwardness. Why can't we have that discussion?
Ayaan Hirsi Ali was talking to Brendan O'Neill in the latest episode of The Brendan O'Neill Show. Listen to the full conversation here:
To enquire about republishing spiked's content, a right to reply or to request a correction, please contact the managing editor, Viv Regan.