Beach-going 'Covidiots' did nothing wrong
A SAGE scientist says that crowded beaches did not lead to a single Covid outbreak last summer.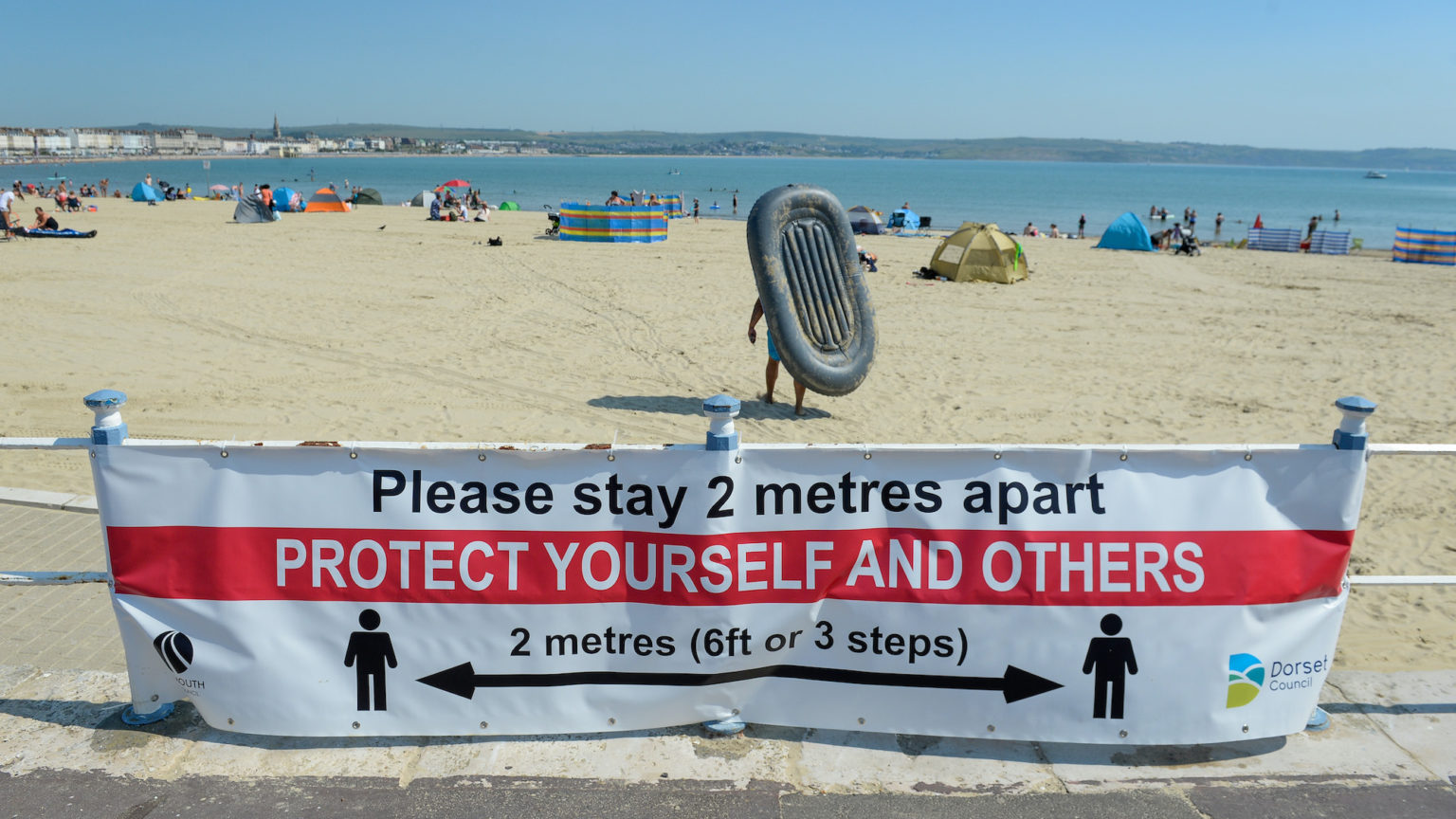 Last summer, we were subjected to hysterical reports about sunny beaches crammed with people. Apparently, 'Covidiots' were acting incredibly selfishly, risking major outbreaks of Covid by gathering together in large numbers.
But SAGE epidemiologist Mark Woolhouse has told the House of Commons Science and Technology Committee that crowded beaches did not lead to a single outbreak last summer.
'Over the summer we were treated to pictures of crowded beaches, and there was an outcry about this, but there were no outbreaks linked to crowded beaches', Woolhouse said. What's more, 'there has never been a Covid-19 outbreak linked to a beach ever anywhere in the world, to the best of my knowledge'.
The news is a blow to Covid curtain-twitchers, who have indulged in a startling level of sneering during the pandemic.
In June, the Independent referred to the 'lumpen' masses gathering on Bournemouth beach and making Britain look like 'the jackass of the world'.
The local council joined in the hysteria, declaring a 'major incident' due to the gatherings and condemning visitors' 'irresponsible' behaviour. A Telegraph article quoted a beach-goer saying the scene was 'like Armageddon'. Matt Hancock threatened to close beaches altogether. And even the New York Times picked up the story – apparently, the supposed misbehaviour of Brits was massive, global news.
But it looks like the pandemic puritans overplayed their hand. Covid cases were low at the time and the risk of major outbreaks was small. They got far too worked up about people trying to have some fun – and now they are the ones looking like total Covidiots.
Picture by: Getty. Video by: Metro.
To enquire about republishing spiked's content, a right to reply or to request a correction, please contact the managing editor, Viv Regan.